You can't place just any truck in the middle of the Dakar Rally. No, sir—what competitors need to survive the world's most grueling off-road race is a certified beast. And for one team, this comes in the form of the purpose-built Nissan Navara T1 pickup truck.
Built by Red-Lined Motoring Adventure—a custom off-road car and truck builder that also happens to be the Japanese manufacturer's marketing parnter—the T1 Navaras come equipped with VK50 V8 engines mated to sequential transmissions. Output? A whopping 390hp and 500Nm of torque.
The truck's suspension is a double-wishbone/live-axle setup with Reiger shock absorbers, and as with any Dakar hopeful, the T1 comes with a massive fuel tank (480 liters), a raised ride height, and  a menacing bodykit.
Continue reading below ↓
Recommended Videos
Three Red-Lined Motoring Adventure pairs will head into the roughs of Peru manning these monsters: father-son duo Jurgen and Max Schroeder from Germany, Thomas Edward Bell and Patrick McMurren from Dubai, and businessmen Shameer Variawa and Zaheer Bodhanya from India.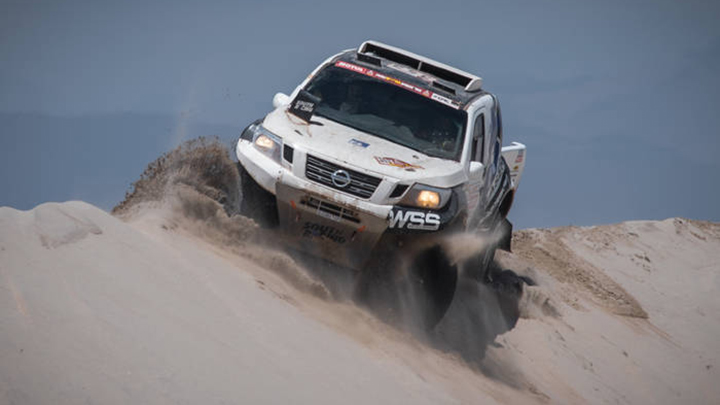 According to Red-Lined CEO Terrence Marsh, the above-mentioned dudes aren't just drivers—they're customers. "When we go to Dakar and other international races around the world, we go with our customers," he said. "As much as we build our T1 Nissan Navara race cars to compete on the international stage, we are a private organization and are by no means a factory team trying to take on the top teams."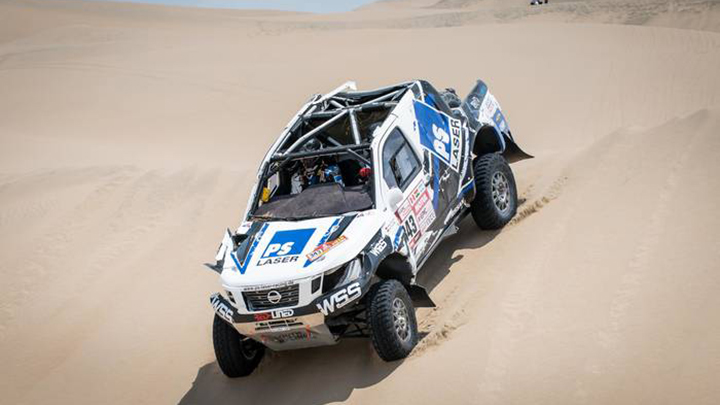 "Our customers are in it for the journey, for the adventure, and for the people they meet along the way," Marsh added.
So, all in it for the fun, eh? As it should be. So far, over 330 vehicles have been entered in Dakar 2019, including 167 motorcycles and quads and 41 trucks. Will Red-Lined Motoring Adveture's T1 Navaras be among this year's finishers?