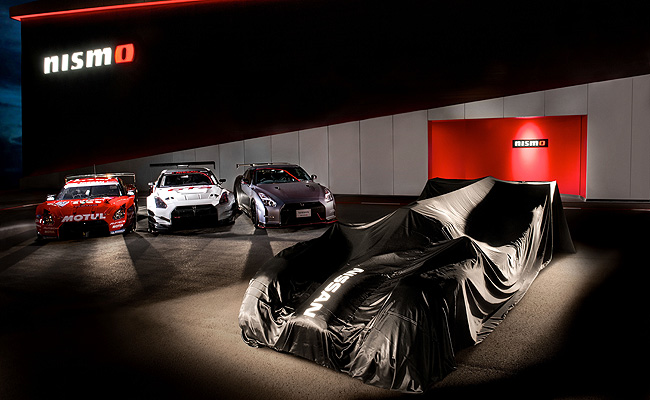 As the 2014 staging of the iconic 24 Hours of Le Mans race draws closer, Nissan has revealed its intention to compete in the prestigious LM P1 class in 2015.
Calling its LM P1 car the GT-R LM Nismo, Nissan will compete against the likes of Audi, Porsche and Toyota, "carrying on a sporting bloodline that stretches back 30 years," while simutaneously recognizing the company's flagship road car, the GT-R.
"Innovation is at the heart of everything we do," said Nissan chief planning officer and executive vice president Andy Palmer. "There is no better place to demonstrate innovation than on track at Le Mans."
While Nissan has yet to reveal any technical information about its 2015 contender, Palmer did reveal that the company wants "to win in a very different way to that of our rivals."
"We won't be turning up in a vehicle that is basically another hybrid that looks like another Porsche, Audi or Toyota--they all look the same to me," the executive added. "Our intention is to do something that is a little bit different."
According to Nismo president Shoichi Miyatani, the decision to label the LM P1 car as "GT-R" is to symbolize "the ultimate in Nissan's performance."
Continue reading below ↓
Recommended Videos
"It is a true aspirational brand--a car our fans, our customers, love to drive and own," shared Miyatani. "We have been using GT-R in motorsports for many years now, in Super GT and GT3. For us, LM P1 is the ultimate test. We have unfinished business at Le Mans, and now we have our chance to target victory with the Nissan GT-R LM Nismo."