Not many markets love pickup trucks more than we do here in the Philippines. But if we had to choose just one that we're sure would trump our passion for flatbeds, it'd have to be Australia.
Need proof that the Land Down Under takes the segment way more seriously than we do? Look no further than this race-ready Mitsubishi Strada (known in Australia as the Triton). It's competing in this year's SuperUte Series and looks absolutely badass.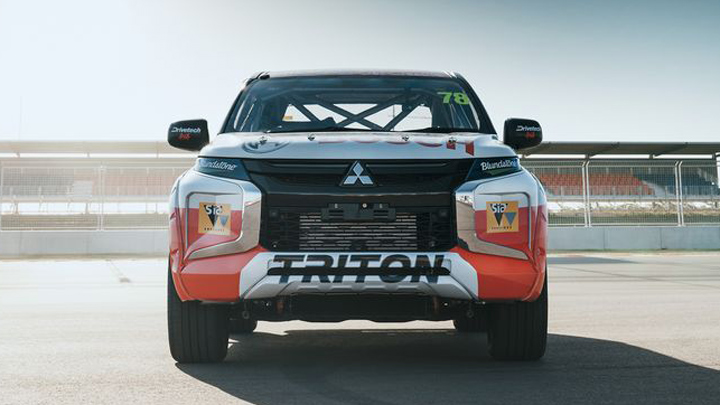 ADVERTISEMENT - CONTINUE READING BELOW ↓
Not familiar with the term 'ute'? Well, it's what they call pickup trucks down south. For 2019, the Strada will be competing against the likes of the Toyota Hilux, the Chevrolet (or Holden, in Australia) Colorado, the Ford Ranger, the Mazda BT-50, and even the Isuzu D-Max.
But anyway, back to the Strada. This race-spec'd unit gets enlarged fenders, a roll cage for improved safety, a lowered ride, and of course, some neat racing decals. The SuperUte Series also requires teams to utilize only production turbodiesel engines tuned up to 340hp and 678Nm of torque.
ADVERTISEMENT - CONTINUE READING BELOW ↓
Recommended Videos
Dakar Rally Champion Toby Price was scheduled to open for Team Triton at the series' opener, but will be unable to race due to injuries.
"I'm really sad that I couldn't get behind the wheel at the Adelaide 500 with Team Triton this year, but I need to focus on my recovery and will be back in the driver's seat later this year! Although I won't be on track, I'm looking forward to joining the Mitsubishi crew in Adelaide to watch the races on Sunday," Price said.
Cool stuff. Would you like to see a pickup truck-based racing series here in the Philippines, too?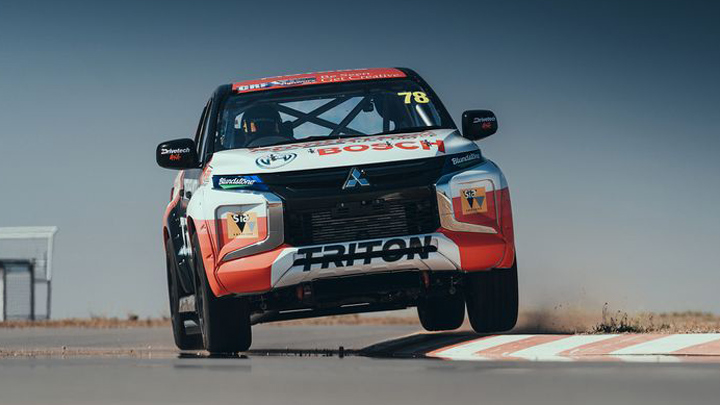 ADVERTISEMENT - CONTINUE READING BELOW ↓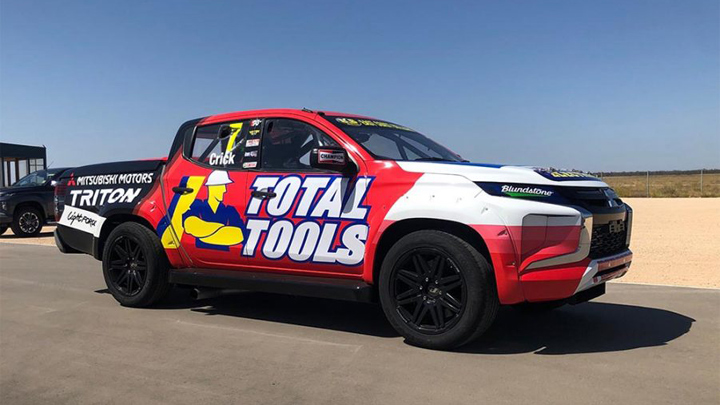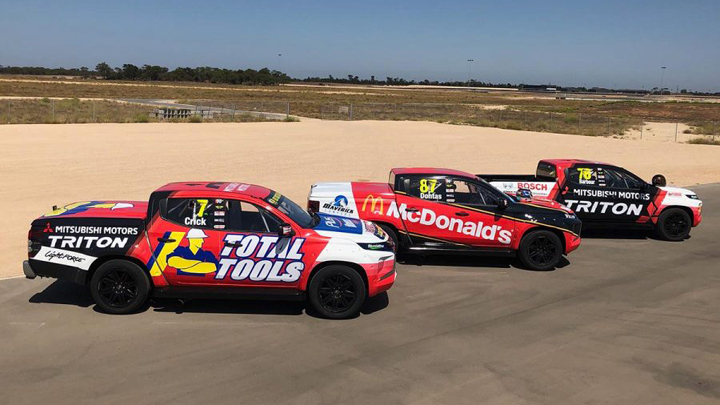 ADVERTISEMENT - CONTINUE READING BELOW ↓