The third and final race of Toyota Vios Cup Season 5 was held last Saturday, September 22 at the Clark International Speedway in Pampanga. The event was graced with great sunny weather which was a pleasant surprise, as many of the drivers complained they did not have enough practice time due to the storms.
Season 5 brought 53 racers--46 drivers and 7 celebrity racers--together for one final challenge. Celebrity racers Sam Milby, Diego Loyzaga, Chie Filomeno and Sofia Andres graced the event together with returning celebrities Gretchen Ho and Japanese-Brazilian model Fabio Ide. Sam said his fellow actor Troy Montero unfortunately could not make it--they all wanted him to be there since he's been a long-standing Vios Cup competitor.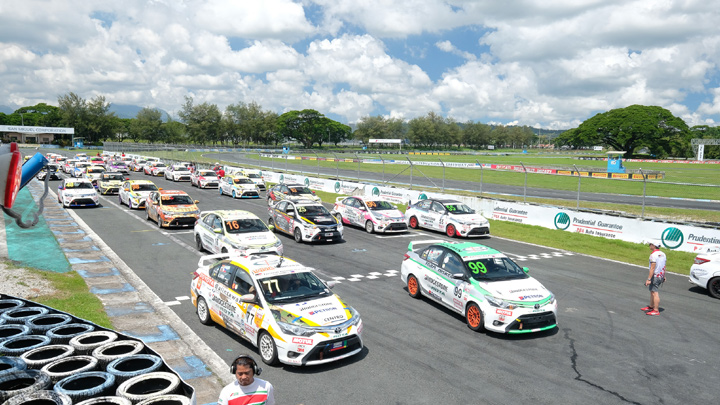 ADVERTISEMENT - CONTINUE READING BELOW ↓
Young racers dominated the event with teen drivers John Dizon and Dimple Napat owning the Sporting and Promotional categories. Satoru Suzuki, President of Toyota Motor Philippines (TMP), as well as other TMP executives graced the awarding ceremonies.
Congratulations were given to Dominic Ochoa, who was declared as the overall champion for the Super Sporting Class. We asked him how he felt about it, knowing he's been a long-time competitor since the start, and he said, "It could not have been better--winning at the fifth and final year of the Vios Cup."
Shouts of "Season 6! Season 6!" reverberated from the participants and the crowd as the last awards were given.
Below is the breakdown of the awards for Round 3, Season 5.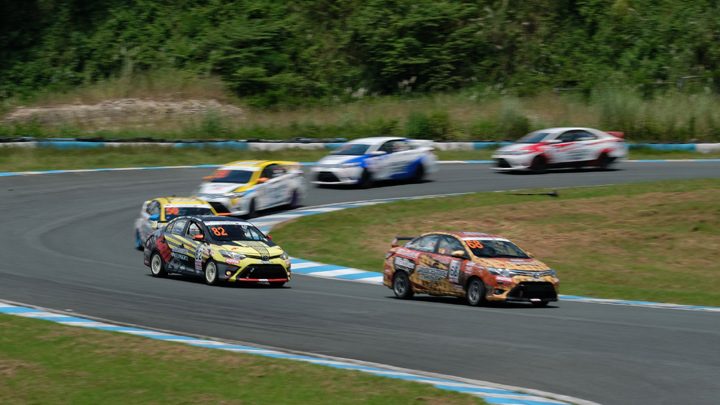 ADVERTISEMENT - CONTINUE READING BELOW ↓
Recommended Videos
SPECIAL AWARDS
*ABT Awards
Overall Best Male Celebrity Driver – Diego Loyzaga
Overall Best Female Celebrity Driver – Gretchen Ho
Celebrity Driver of the Day – Chie Filomeno
*Denso Awards
Fastest Lap Celebrity Class – Fabio Ide
Fastest Lap Promotional Class – Bobby Pangilinan – Toyota Cebu
Fastest Lap Sporting Class – John Dizon – Toyota Marilao – Obengers
Fastest Lap Super Sporting Class – Estefano Rivera – Toyota Balintawak – Obengers
*Brembo Awards
Most Improved Celebrity Driver – Sam Milby
Driver of the Day – Dominic Ochoa – Toyota Quezon Avenue
*Motul Awards
Slingshot Award 11th Place to 3rd Place – Sporting Class - Red Diwa
Slingshot Award 9th Place to 4th Place – Super Sporting Class – Raymond Ronquillo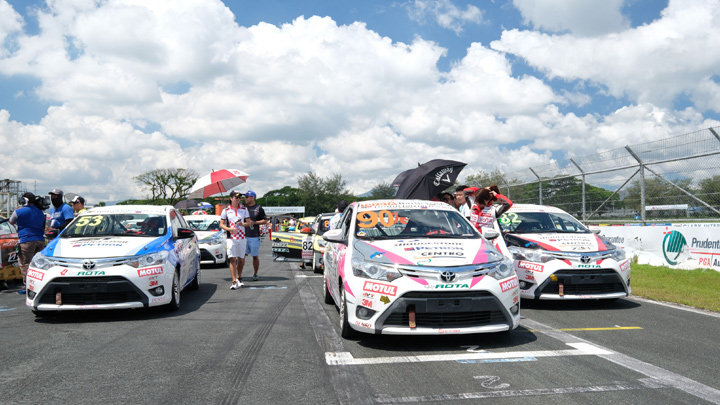 ADVERTISEMENT - CONTINUE READING BELOW ↓
TEAM AWARDS
*OMP Awards
Team Biskeg – 198 points
Team Cebu – 313 points
*Tuason Racing Awards
Team Executive Class – Promotional – 3rd Place - Rudy Bunag
Team Executive Class – 2nd Place - Vincent Courcol
Team Executive Class – 1st Place – Clive Fermin
Team Executive Class – Sporting – 2nd – Oscar Suarez
Team Executive Class – Sporting – 1st – Jon Effinger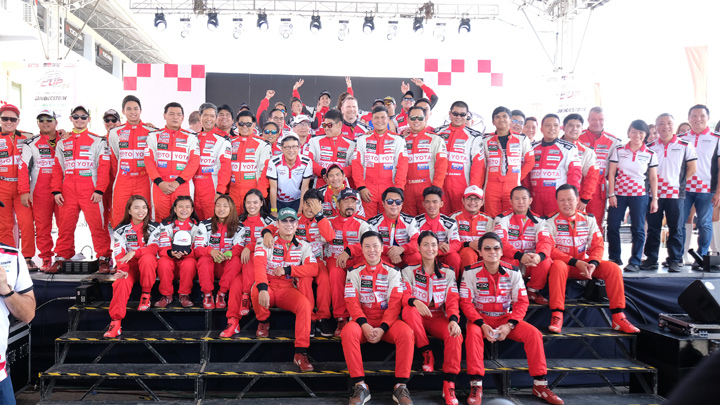 ADVERTISEMENT - CONTINUE READING BELOW ↓
OVERALL AWARDS
RACE 6:
*Rota Celebrity
3rd – Gretchen Ho
2nd – Sam Milby
1st – Fabio Ide
*Rota Promotional
3rd – JJ Beredo
2nd – Bobby Pangilinan
1st – Clive Fermin
*Bridgestone Sporting Class
5th - Red Diwa
4th - Lord Seno
3rd – John Dizon
2nd – Jon Effinger
1st – Rhaffy Latorre
*Toyota Super Sporting Class
5th Gerard Loy
4th Paulo Agregado
3rd Dominic Ochoa
2nd Estefano rivera
1st Alan Uy
RACE 7:
*Rota Celebrity
3rd – Diego Loyzaga
2nd – Chie Filomeno
1st – Fabio Ide
*Rota Promotional
3rd – JJ Beredo
2nd – Miguel Cezar
1st – Dimple Napat
*Bridgestone Sporting Class
5th – Kiko Dysico
4th – Lord Seno
3rd – Gel Napat
2nd – Jon Effinger
1st – John Dizon
*Toyota Super Sporting Class
5th – Dominic Ochoa
4th – Brian Co
3rd – Alan Uy
2nd – Ivan Diaz
1st – Gerard Loy
RACE 8:
*Rota Celebrity
3rd – Gretchen Ho
2nd – Chie Filomeno
1st – Sam Milby
*Rota Promotional
3rd – JJ Beredo
2nd – Clive Fermin
1st – Dimple Napat
ADVERTISEMENT - CONTINUE READING BELOW ↓
*Birdgestone Sporting Class
5th – Lord Seno
4th – Kiko Dysico
3rd – Red Diwa
2nd – Donnvic Portugal
1st – John Dizon
*Toyota Super Sporting Class
5th – Miko Maristela
4th – Raymond Ronquillo
3rd – Estefano Rivera
2nd – Keith Bryan Haw
1st – Dominic Ochoa (Provisionally the 2018 Champion)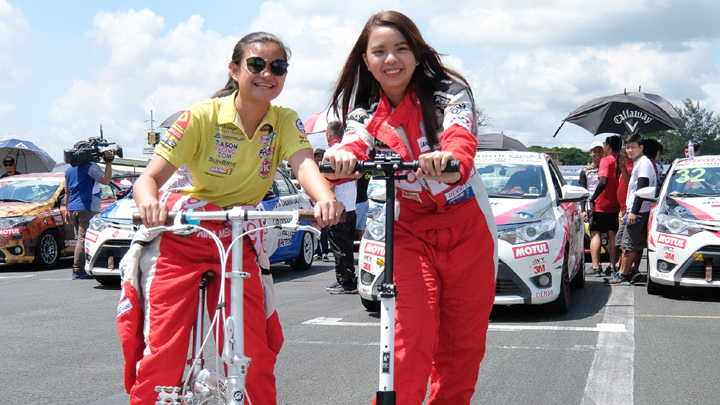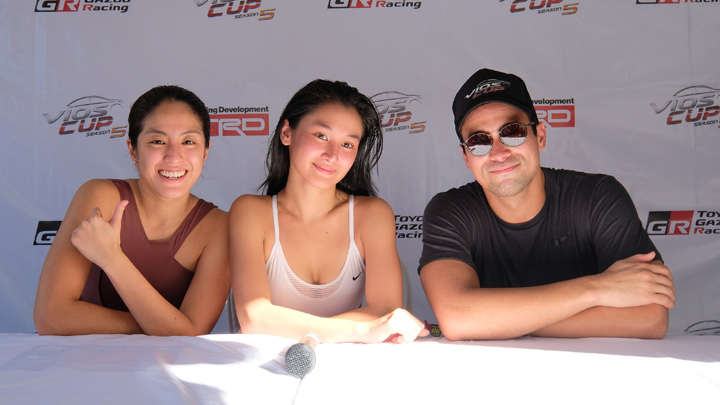 ADVERTISEMENT - CONTINUE READING BELOW ↓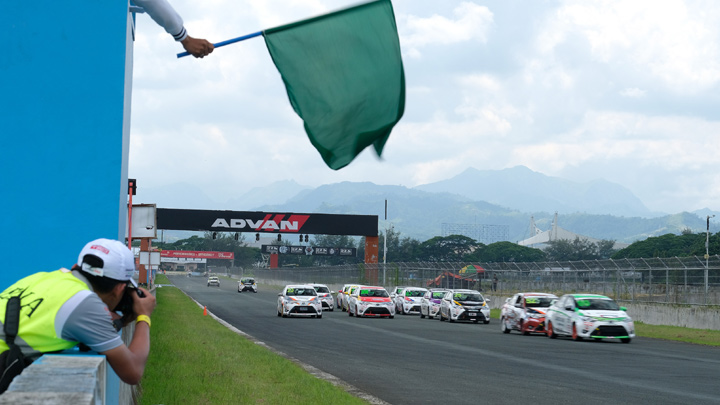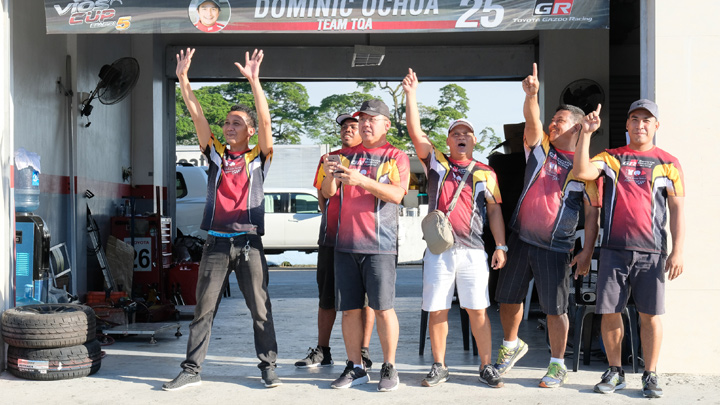 ADVERTISEMENT - CONTINUE READING BELOW ↓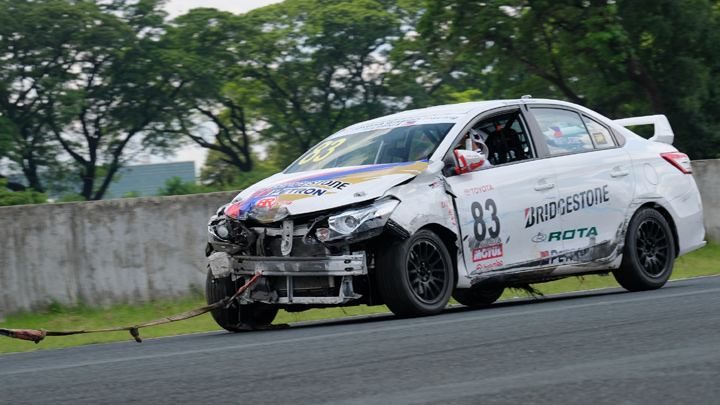 ADVERTISEMENT - CONTINUE READING BELOW ↓