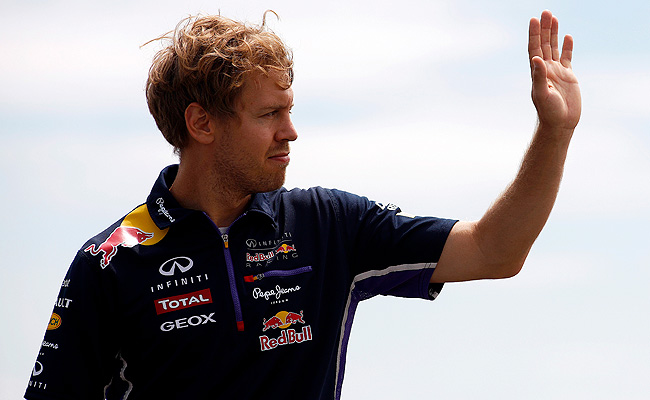 Sebastian Vettel dropped a bombshell on Red Bull Racing during the Japanese Grand Prix weekend as he informed his team that he would be packing his bags "at the end of the 2014 season."
"After 15 very enjoyable and successful years with Red Bull, I have decided to leave Red Bull at the end of this year," Vettel said in a statement released by Red Bull Racing. "Of course, it is a big step and it's hard to make such a decision. The chance to drive in F1, the first win with Scuderia Toro Rosso, the four championships with Infiniti Red Bull Racing, and many other great memories have bound Red Bull and myself together into a kind of family. No one can take these times away from us."
Vettel joined Red Bull Racing in 1998 at 11 years old as part of its Junior Racing Team. But his initial foray into Formula 1 was with BMW Sauber for the 2006 and 2007 seasons, where he was designated as the team's third driver. Red Bull sister team Toro Rosso then drafted him into the team as one of its two drivers halfway into the 2007 season. Vettel stayed on for the following season until he was called up to join Red Bull Racing for the 2009 season. With his current team, he has so far scored 38 wins, 44 pole positions and four championship titles.
Continue reading below ↓
Recommended Videos
According to Red Bull Racing, replacing Vettel for the 2015 season will be another driver from Red Bull's Junior program, Toro Rosso driver Daniil Kvyat. As for Vettel's plans after the 2014 season, the four-time world champion would only say that he will make "an announcement very soon." However, AutoSport.com reported that Red Bull boss Christian Horner has confirmed that Vettel will be leaving for Ferrari.
"I think the lure of Ferrari, a window has opened there with whatever is going on, and he has decided the timing is right for him," Horner was quoted as saying. "That is his choice, and he has been around long enough to know his own mind."
Vettel is said to be replacing Fernando Alonso to team up with good friend Kimi Raikkonen. Alonso, on the other hand, is being linked with his former team McLaren, which will be powered by Honda next year.