You've seen the Toyota Hilux as a workhorse in construction sites and as a rugged off-roader in the depths of our muddy rainforests. Hell, you've seen this thing ferrying militias with a .50 cal mounted on its bed, so it's safe to say this baby's been places.
The greatest testament to its go-anywhere, do-anything reputation, though? Its presence in the world's toughest off-road racing event: the Dakar Rally.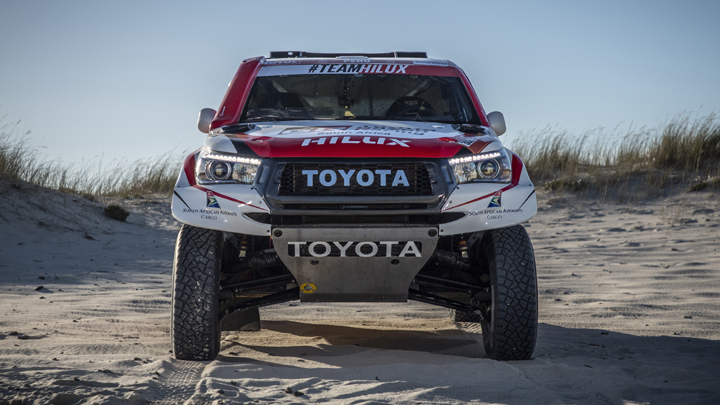 Toyota has confirmed that the Hilux Gazoo Racing will be competing in the 2019 Dakar Rally as a member of Gazoo Racing's South African contingent. The pickup truck will be heading to the sands of central and southern Peru as a member of a three-vehicle lineup led by Giniel de Villiers and co-driver Dirk von Zitzewitz.
Continue reading below ↓
Recommended Videos
Of course, you can't just field any Hilux at this event. To have a fighting chance, you're going to have to turn this workhorse into a straight-up off-roading beast. And the carmaker has done exactly that, fitting the Gazoo Racing Hilux with a mid-mounted V8 engine. What's more, these units are AWD and wear enough bodykit to have even the most familiar owners squinting.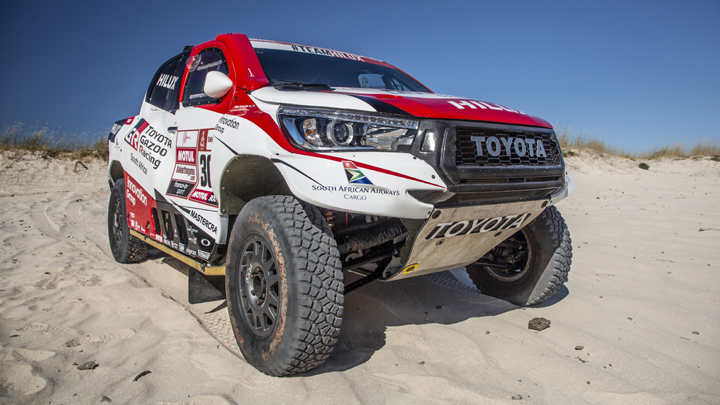 "We've carried over the naturally aspirated V8 engine from the previous car, and have also retained the gearbox and most of the running gear," says Toyota Gazoo Racing South Africa team principal Glyn Hall. "But we've been honing the Hilux throughout 2018. As such, we have a better suspension setup, more power from the engine, and many other small tweaks that add up to a significantly improved car."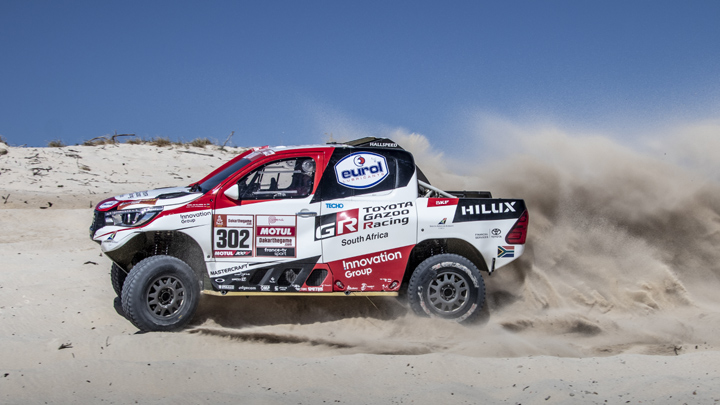 "The Dakar is an event that you have to take one day at a time, and you should never expect an easy race," Hall added. "But our car has been significantly honed over the last two years, and we have every reason to be confident as we head to South America."
Will the Hilux survive? Recent history suggests that the obvious answer is yes—and that only a proper drone strike will put a unit out of commission for good. Should still be fun to watch, though.