The Toyota Vios Cup has been one of the foundations of local motorsports for half a decade now, making the Japanese car manufacturer's waku doki racing excitement accessible to both the general public and seasoned fans alike.
To kick things up a notch in 2019, and perhaps to bring the event up to speed with the 2018 launch of the all-new Vios, Toyota Motor Philippines (TMP) is changing the annual event's format. Now called the Toyota Vios Racing Festival, it will feature both the familiar Circuit Championship and a new Vios Autocross Challenge.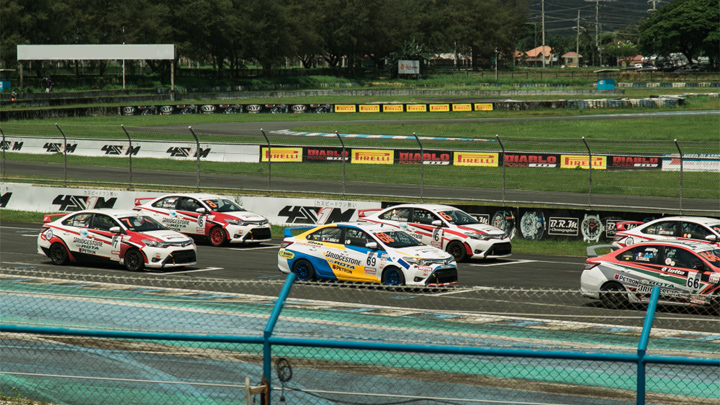 The circuit championship, to be held at the Clark International Speedway in Pampanga, will be divided into three classes: Promotional, Sporting, and Celebrity. Legs will take place in June, September, and November, but this time, the drivers will be behind the wheel of the all-new Toyota Vios.
The Vios Autocross Challenge, meanwhile, will see participants take on celebrities, car clubs, and the Philippine motoring media in a timed competition on a special obstacle course. To make the event more accessible, it will be held within Metro Manila and at the end of each Circuit Championship leg.
ADVERTISEMENT - CONTINUE READING BELOW ↓
"Through the Vios Racing Festival 2019, Toyota makes the waku doki experience more personal by intensifying the overall experience," TMP president Satoru Suzuki said in a statement.
"To boost and encourage the Filipino interest in motorsports, we will also bring back the greatly missed Toyota Racing School," Suzuki added.
See you in June, then. Are you excited to see the all-new Toyota Vios finally take to the track in Clark?
ADVERTISEMENT - CONTINUE READING BELOW ↓
Recommended Videos