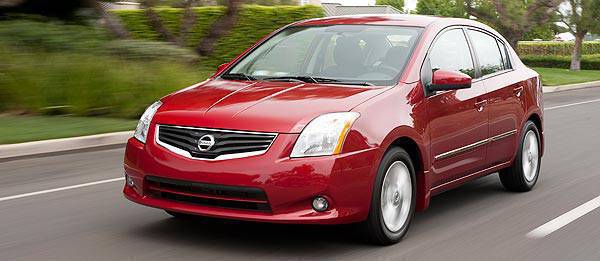 Nissan is recalling over 600,000 vehicles in North and South America, as well as in African countries, due to problems found in the Frontier pickup truck, the Xterra sport-utility vehicle and the Sentra sedan.
In a report filed by the Japanese carmaker with the United States' National Highway Traffic Safety Administration (NHTSA), Nissan said that with the Frontier and Xterra, "corrosion may form in the lower steering column joint" over time which would limit its movement and create excessive load on the steering shaft that could cause it to crack "during low speed maneuvers that require large steering inputs."
In another report submitted to the NHTSA, Nissan said a problem with the Sentra's battery cable "could result in a voltage drop that may cause difficulty starting the vehicle and could cause damage to the engine control module."
Nissan said Frontier pickups manufactured between July 9, 2001 and October 20, 2004 and Xterra SUVs made from July 9, 2001 through January 6, 2005 are affected by the recall. Affected Nissan Sentra models are those manufactured from May 22 to July 8, 2010. CNN.com said the cars were made in Nissan's Aguascalientes plant in Mexico.
Universal Motors, distributor of Nissan light commercial vehicles, and Nissan Motor Philippines, distributor of Nissan passenger cars, have yet to confirm if vehicles sold in the Philippines are affected by the recall.
Continue reading below ↓
Recommended Videos