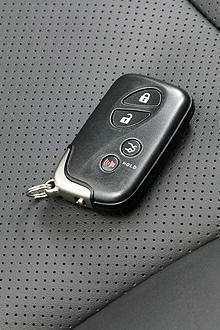 While remote start systems are becoming a popular feature in today's cars, a couple of incidents in the United States may have people guessing if it really is a useful feature.
The system is being blamed to have claimed the life of drivers who were said to have left the engines of their cars running in a garage attached to their house. This has lead to instances of carbon monoxide poisoning while the victims were asleep, 41NBC.com said.
One victim, Ernie Codelia, died of carbon monoxide poisoning while his partner Mary Rivera now suffers permanent brain damage because of the incident.
According to Rivera's lawyer, the couple's Lexus (the particular model of which was not mentioned in the report) didn't alert Rivera after she parked the vehicle in the garage that she left its engine running even though the car's key fob "was separated from the car by both distance and time."
"The engine should shut off after a specific period of time of inactivity," Noah Kushlefsky, Rivera's lawyer said. "It's a problem that's only going to be magnified as more cars end up on the road with keyless start."
Though Toyota, Lexus' manufacturer, declined to comment on the lawsuit filed by Rivera through her lawyer, the Japanese carmaker did say in a statement that "its electronic key system fully complies with applicable federal motor vehicle standards and provides multiple layers of visual and auditory warnings to alert occupants that the vehicle is running when the driver exits with the key fob. Electronic key systems such as Toyota's are neither new nor unique within the automobile industry."
Continue reading below ↓
Recommended Videos
In light of these incidents, the United States' National Highway Traffic Safety Administration is said to be looking into enforcing tighter restrictions that would standardize keyless ignition technology due to concerns of carbon monoxide poisoning, vehicle thefts and shutting off moving vehicles in an emergency.
Do you think remote start systems are really dangerous? Would you rather use traditional car keys?