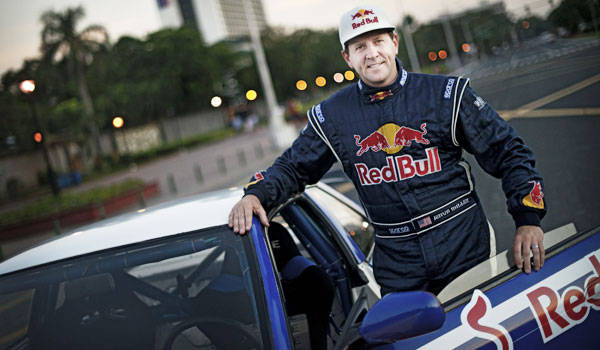 Celebrity drift racer Rhys Millen visited Manila over the weekend to promote Red Bull energy drink, as we announced here. As a matter of fact, we even held a contest that gave lucky TopGear.com.ph readers a chance to meet him in person. Well, time for you to see what exactly he came to our shores for. Here are photos and a video of Millen's drifting stunt at the Quirino Grandstand.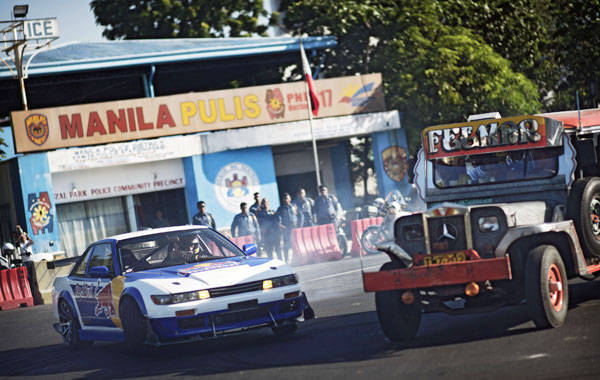 ADVERTISEMENT - CONTINUE READING BELOW ↓
The car that Rhys Millen used for his drifting stunt in Manila was a 350hp Nissan Silvia, naturally wearing a Red Bull livery. We got word that this car is owned by Filipino drifter David Feliciano.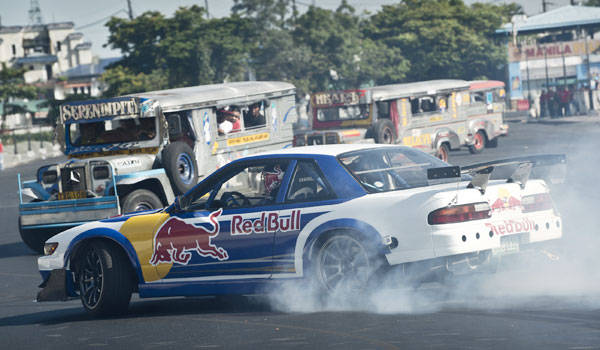 Rhys Millen drifted around static jeepneys, with wide-eyed spectators as well as officers from Manila's Finest watching intently.
ADVERTISEMENT - CONTINUE READING BELOW ↓
Recommended Videos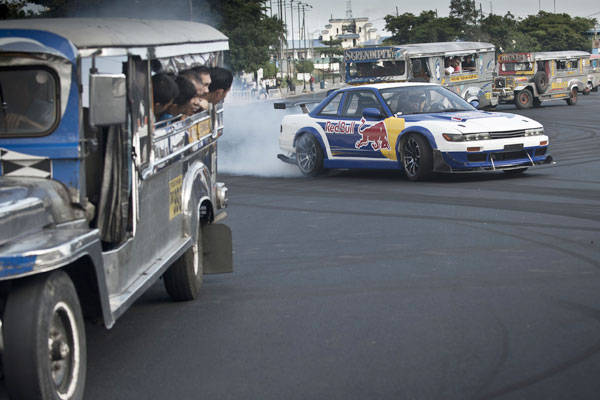 We're sure you won't be content with just still photos. Below is a one-minute video of the spectacle. Watch it.
If you're viewing this on a mobile device and can't see the video, please click here.