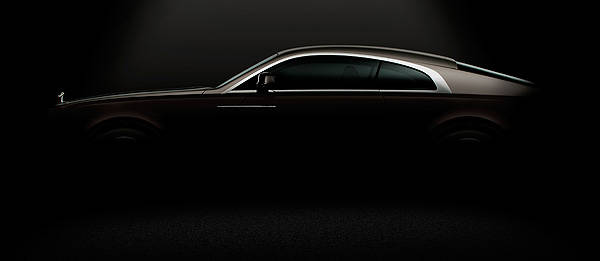 Just a few days after Rolls-Royce revealed that it is coming out with its most powerful model ever called the Wraith, the English carmaker has finally revealed the first teaser image of the car before its public debut at the Geneva Motor Show in March.
According to the British carmaker, the flowing lines hint at the extraordinary power and dynamic promise of the most powerful Rolls-Royce in history, "yet also highlight design cues that can be traced through the model generations." Judging by the cut of the door, it looks as if it's rear-hinged like the Phantom Coupe.
We'll have to wait for other teaser photos of the Wraith before we get an even clearer image of what it actually looks like.
Continue reading below ↓
Recommended Videos