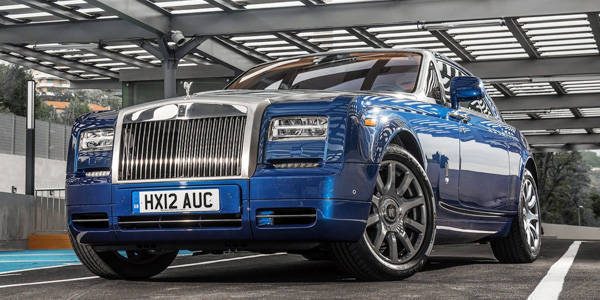 If you're amazed that a small car market like ours could attract such brands as Audi, BMW, Ferrari, Jaguar, Lamborghini, Lexus, Maserati, Mercedes-Benz and Porsche, you'd be bowled over if the mother of all luxury car brands--Rolls-Royce--actually made it to our shores. And it could just happen sooner than you can spell "Phantom Coupe."
A member of the BMW network has intimated to us that the Autohub Group--which currently distributes BMW-owned Mini through one of its companies, British United Automobiles--could bring into our market the highly regarded British car brand, which also presently belongs to the BMW Group.
How did our source arrive at such a conclusion?
Well, he saw on Facebook a photo posted recently by one of the officers of Autohub showing the latter attending an official Rolls-Royce event in Goodwood in the UK. Goodwood, of course, is home to Rolls-Royce's main headquarters.
Autohub has been itching to secure another high-profile automotive brand since it failed in its bid to get the Volkswagen distributorship, which went to Ayala.
ADVERTISEMENT - CONTINUE READING BELOW ↓
If Autohub does succeed in bringing Rolls-Royce to the Philippines, it will be interesting to see the ultra-exclusive brand compete with Bentley, which is also expected to be formally launched soon by Audi, Porsche and Lamborghini distributor PGA Cars.
Whom are they calling Third World now?
ADVERTISEMENT - CONTINUE READING BELOW ↓
Recommended Videos