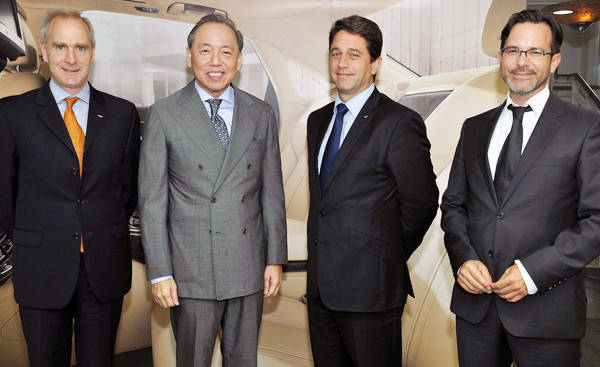 Talks that the Volkswagen Group-owned and British luxury brand Bentley will soon land in PGA Cars' showrooms have been going on for a few months already. And while PGA officials have never denied Bentley will indeed belong to their company's roster of luxomobiles and supercars--PGA being the Philippine exclusive distributor and importer of Audi, Porsche and Lamborghini--they have also not issued any statement that could remotely be called "official."
Until today.
In a news release, the company confirmed that PGA Automobile Inc. is now the country's exclusive Bentley importer and distributor, having gotten the nod of Bentley Motors Ltd. According to PGA, its appointment means it will cover the sales and after-sales services of Bentley models in the country, and hinted that these would include the Continental GT and the Mulsanne. The statement added that PGA will set up a dedicated service facility that will have the "specialized tools" needed for "various models in the Bentley range."
PGA said its newest brand distributorship, to be called Bentley Manila, will have its showroom at the PGA Center in Greenhills--which will open in early 2013.
Bentley, along with Audi, Porsche and Lamborghini, belongs to the Volkswagen Group. Interestingly, the Volkswagen brand's Philippine distributorship--for which PGA had also bid in years-long wrangling with several other companies--was recently awarded to Ayala Automotive Holdings.
Photo above shows PGA Automobile chairman Robert Coyiuto Jr. (second from left) with Bentley operations director Dave Hayter (third from left), Bentley Asia Pacific marketing and communications head Robin Peel (left), and Bentley franchise development manager Derrick Fraesdorf during the Bentley distributorship awarding.
ADVERTISEMENT - CONTINUE READING BELOW ↓
ADVERTISEMENT - CONTINUE READING BELOW ↓
Recommended Videos