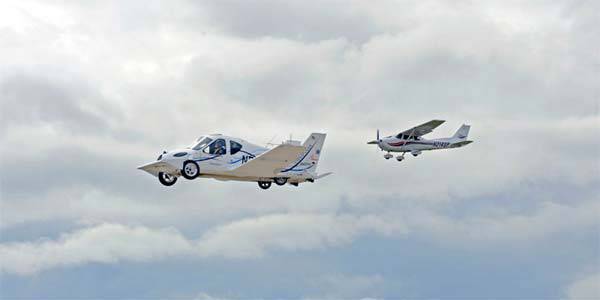 If you placed an order for Terrafugia's Transition roadable aircraft and you were expecting your unit to be delivered sometime this year, you might be in for a little disappointment. It looks like you'll have to wait a little longer as the company is reportedly pushing back the delivery of the first production model to late next year.
According to WallStreetJournal.com, Terrafugia is blaming production challenges and problems with its suppliers as the cause of delay. Thus, the company's plan to fly a prototype of the Transition at the AirVenture airshow in Oshkosh, Wisconsin, in July has reportedly been shelved. Instead, Terrafugia will only display one of its two prototypes at the show.
"Our team continues to be committed to pushing the schedule forward as quickly as possible, but safety and quality must remain our top priorities--particularly as we begin our rigorous testing program," Terrafugia's chief executive Carl Dietrich reportedly said in a statement. "I believe that the Transition will be worth the wait."
While the Transition may have flow off the ground, it's too bad we can't say the same for the company, at least for the time being.