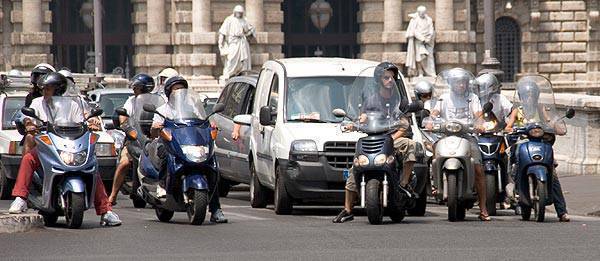 The Mandatory Helmet Law is already, well, mandatory but it hasn't stopped a barangay south of Manila from pushing for a resolution that seeks to ban motorcycle riders from donning one.
Barangay Western Bicutan is seeking to pass the resolution to curtail following reports that two men on motorcycles wearing bonnets and helmets have been perpetrating crimes in the area. Under the resolution, barangay officials will require motorcycle riders to remove their helmets or anything that would cover their face; those who refuse will be subjected to questioning by the barangay officials.
Juna Arboleda, a representative from the office of the barangay secretary, clarified though that if the resolution is approved by the Sangguniang Barangay, the helmet ban will only be enforced on the side streets and not on the major roads located in their barangay, the Manila Bulletin reported.
Approved or not, the resolution still didn't go well with Sen. Ramon Revilla Jr., the principal author of the law.
"That's gross incompetence. They're going against the law", Revilla said.
Revilla added that crime prevention lies in strict law enforcement and effective policing, and that it shouldn't compromise the safety of motorcycle riders.
"We should not forget that as public servants--which includes barangay officials - it is our primary obligation to ensure the safety of the people," Revilla said. "We understand the need to address criminality, but banning riders from wearing helmets would greatly put their lives at risk. Both are equally important and one should not be sacrificed for the other."
Continue reading below ↓
Recommended Videos
What do you think of the proposed ordinance in Western Bicutan?
Photo from SXC.hu