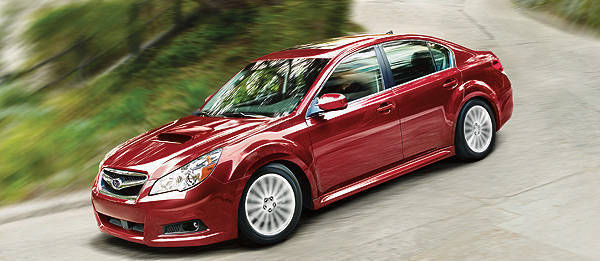 Subaru is set to launch its first-ever hybrid vehicle by 2013 in Japan. According to GreenCarReports.com, it will be based on the Legacy midsize sedan.
Subaru is also planning to launch its hybrid offering in other markets, specifically the United States, but the carmaker is reportedly unsure which of its models will receive the hybrid system.
Though the development of Subaru's hybrid drive technology is largely done, the carmaker isn't certain if, for the foreign markets, its offering will also be based on the Legacy or if it will be used to increase the mileage of the all-new Impreza, one of its more fuel-efficient models. Another popular choice to get the hybrid system is Subaru's popular Forester compact crossover SUV.
GreenCarReports.com added that if Subaru were to use the system on the all-new Impreza, which already claims a remarkable mileage of approximately 15.305km per liter, a hybrid system could give the Impreza nameplate the highest mileage of any gasoline-powered, all-wheel-drive car.
Continue reading below ↓
Recommended Videos