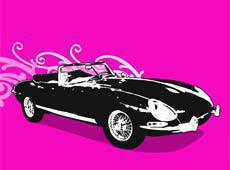 Car buyers are more likely to switch brands given the right factors which would make them ditch loyalty to a particular marque, a survey conducted by Consumer Reports said.
"If they were to change brands, most respondents said that higher quality, better fuel economy, and a lower price are the three biggest factors that would influence their decision," the survey said.
The Consumer Reports survey had more than 1,700 household respondents that own at least one vehicle. As much as 75 percent cited a higher quality vehicle as a prime motivating factor for switching allegiance to another brand, 73 percent consider better fuel economy, while 67 percent go for the car with the lower price.
In the Philippines, local consumers are more interested in a vehicle's long-term cost, practicality, and resale value, Top Gear Philippines consumer editor Botchi Santos said.
"I know people who, even though they don't really need its four-wheel drive feature, bought a Subaru because they know it will hold its price well after a few years," Santos said.
He added that one's location may also affect one's choices in buying a car.
"Buyers from metropolitan Manila are more adventurous when it comes to buying cars," Santos said. "They are not too concerned about brand loyalty and they're willing to try out different brands of vehicles whereas provincial buyers would still rather buy cars from Toyota, Honda and Nissan."

Recommended Videos