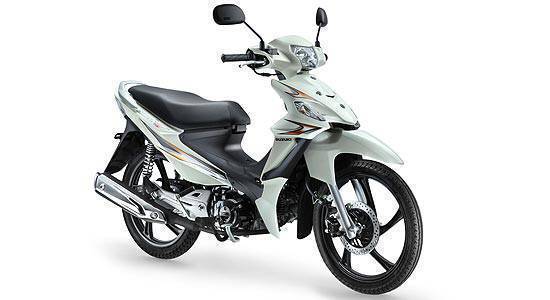 The all-new Suzuki Smash 115 just entered the Philippine market in October and it has already trumped its rivals on the racetrack.
At recent Under Bone King (UBK) Grand Finale at the Clark International Speedway, the Smash 115 set a precedent when all its riders crossed the finish line and claimed podium places in all categories, including the Stock category where the entry-level motorcycle was fielded for the very first time.
"It's the right bike at the right time," said coach Mel Aquino of Team Suzuki Racing. "The Smash's new 115cc engine is blessed with superb features, just like the Suzuki GSX-R sport bike, the engine combined with its robust frame is ready for racing modifications."
Besides praising the Smash 115's power delivery and fuel efficiency, Aquino also commended Suzuki Philippines' efforts to professionalize the sport.
"Our research and development, our team mechanics, and our racers are matching it one-hundred percent, that's why we don't have a fourth-placer the last UBK," Aquino added.
The Smash 115 also proved the old racing adage that says "Win races on Sunday, win sales at the showroom on Monday" as the sales of the motorcycle has steadily grown since its launch.
"More people are liking the Smash 115, sales for the spoke wheel type has greatly increased, with the cast wheel variant of the Smash 115 is picking-up closely the past month," said Benedict Arreola, Suzuki Philippines senior marketing manager for motorcycles.