Remember the 1:1 Ferrari SF1000 replica steering wheel with a P240,000 price tag? Yeah, that was neat, but it was really more of a piece you would display in a man cave rather than play around with—unless making engine noises alone while you're playing pretend is your thing.
This one, though? You can actually hook this up to a console and use.
ADVERTISEMENT - CONTINUE READING BELOW ↓
Thrustmaster has released a Ferrari SF1000 replica racing wheel featuring an actual functioning 4.3-inch information screen. It comes equipped with 21 LEDs, a full carbon fiber faceplate, 11 action buttons, textured grips, and aluminum paddle shifters. The aforementioned display can also show up to 69 different pieces of vehicle data, and it's also compatible with both current- and next-generation consoles, as well as PCs. Nice.
You have a couple of things you want to keep in mind here, however. One is that so far, the information screen integration is only compatible with the official 2020 F1 racing game. Another is the price: One of these bad boys will cost you a cool $350 (almost P17,000). The company's more responsive T-Chrono paddles will also cost you an extra $70 (about P3,300).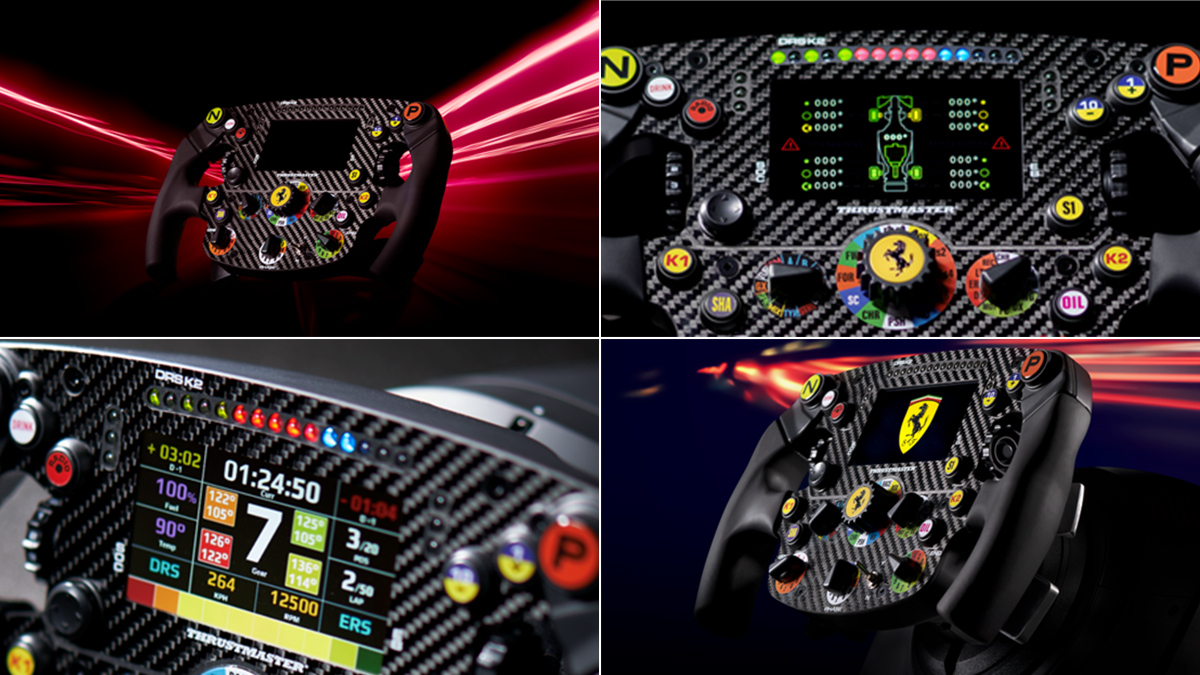 ADVERTISEMENT - CONTINUE READING BELOW ↓
Recommended Videos
Expensive? It isn't the priciest gaming tiller out there, but this investment still does require some thought. Should be worth it if you're a hardcore Ferrari nut who's into racing sims, though. Just pray that more titles end up supporting that neat information screen.