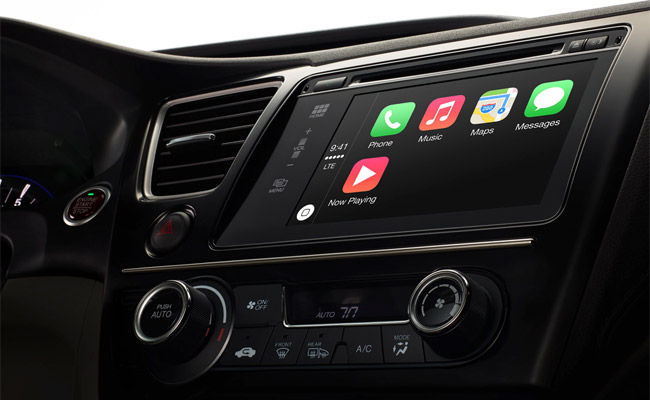 For tech industry leader Apple, it isn't enough that you're able to connect your iPhone to your car's multimedia system via USB, Bluetooth or an auxiliary port. No, the company wants your vehicle's in-car entertainment system to work seamlessly with iOS, Apple's operating system. Enter CarPlay, the new connectivity standard which the American tech company has just unveiled to the delight of millions of iPhone users around the world who would very much like their mobile phone and their car to love each other.
Calling this new product "the smarter, safer and more fun way to use iPhone in the car," Apple says that "CarPlay gives iPhone users an incredibly intuitive way to make calls, use Maps, listen to music and access messages with just a word or a touch. Users can easily control CarPlay from the car's native interface or just push-and-hold the voice control button on the steering wheel to activate Siri without distraction."
Ferrari, Mercedes-Benz and Volvo will be the first three car brands to make CarPlay available on new models--as early as this week, in fact. Also to offer CarPlay in 2014 are Honda, Hyundai and Jaguar. The other automotive brands that have likewise committed to equipping upcoming models with CarPlay in the future are BMW, Chevrolet, Citroen, Ford, Kia, Land Rover, Lexus, Mini, Mitsubishi, Nissan, Opel, Peugeot, Subaru, Suzuki and Toyota.
"CarPlay has been designed from the ground up to provide drivers with an incredible experience using their iPhone in the car," said Greg Joswiak, Apple's vice president of iPhone and iOS product marketing. "iPhone users always want their content at their fingertips, and CarPlay lets drivers use their iPhone in the car with minimized distraction. We have an amazing lineup of auto partners rolling out CarPlay, and we're thrilled it will make its debut this week at the Geneva Motor Show."
ADVERTISEMENT - CONTINUE READING BELOW ↓
According to Apple, once your iPhone is connected to a car with CarPlay integration, "Siri helps you easily access your contacts, make calls, return missed calls or listen to voice mails. When incoming messages or notifications arrive, Siri provides an eyes-free experience by responding to requests through voice commands, by reading drivers' messages and letting them dictate responses or simply make a call. CarPlay also makes driving directions more intuitive by working with Maps to anticipate destinations based on recent trips via contacts, e-mails or texts, and provides routing instructions, traffic conditions and ETA. You can also simply ask Siri and receive spoken turn-by-turn directions, along with Maps, which will appear on your car's built-in display."
Of course, CarPlay will also let you access all the music, the podcasts and the audiobooks on your iPhone.
Soon, in other words, iPhone users will run out of reasons to get distracted behind the wheel. Awesome.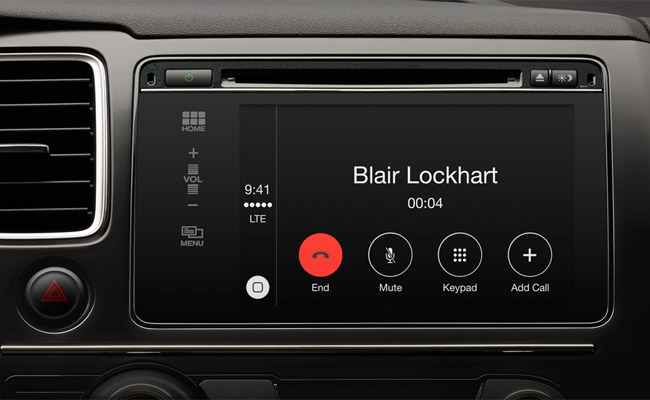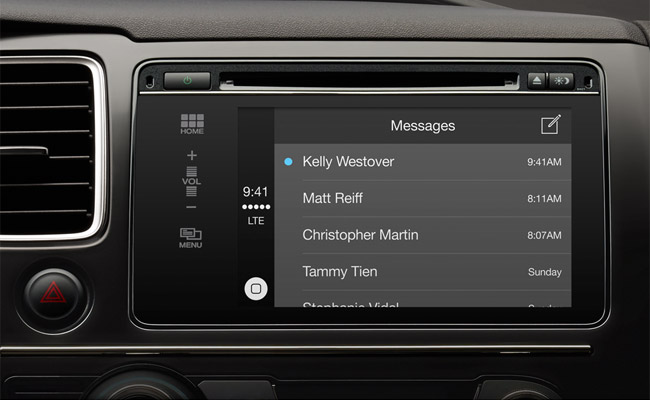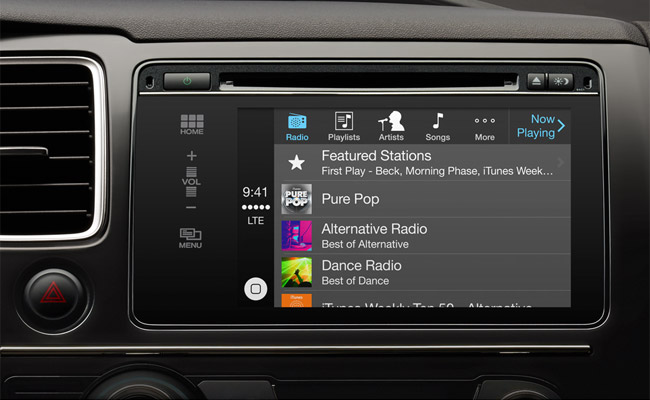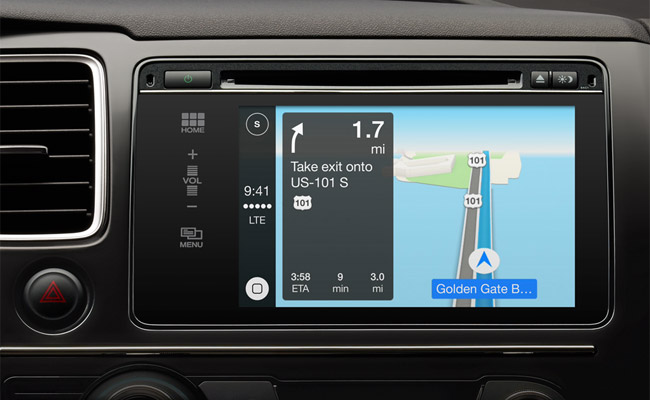 ADVERTISEMENT - CONTINUE READING BELOW ↓