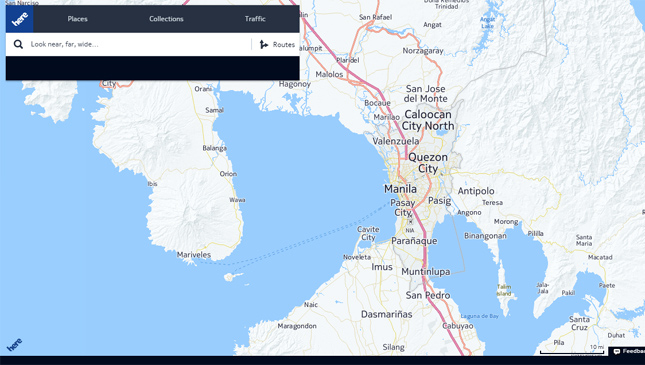 These days, maps have become an essential part of the everyday motorist's arsenal. Of course, we're not simply referring to the traditional paper maps that one can fold several times over. Rather, we mean the digital kind. That's because this type of location service allows you to do much more than just find your way around--it also makes driving a whole lot easier.
Carmakers know this all too well, which is why three of Germany's leading premium auto brands have tied up with one of the world's top map and location service providers to offer these very same services to their customers. What's even more interesting is that they have tied up in a momentous joint venture for the future of wireless navigation and mobility.
Audi AG, BMW Group and Daimler AG have just acquired Nokia Corporation's HERE map and location-based services. The landmark deal will set the stage for securing the future availability of HERE's products and services, not just for the three luxury carmakers but for the various sectors related to the industry.
This means that the cars of tomorrow will have a host of digital solutions at their disposal, designed to aid them as they go about their everyday motoring routines. You've got digital maps, mixed with real-time vehicle data and telematics. It's like being connected to your environment and surroundings as you drive around in your car.
Continue reading below ↓
Recommended Videos
But hey, we're not simply talking about allowing drivers to check their Facebook page while on the road. What this venture can offer motorists is a safer drive for everyone. Imagine a slew of vehicles that are interconnected via a seamless network, where vehicles "talk" to one another. Not only will cars be interconnected, the risks of accidents will, in theory, be drastically reduced. That's because each vehicle will be able to easily detect what the other is doing. Moreover, data such as braking behavior, upcoming traffic jams, and road hazards will likewise be "sensed." This allows the vehicle and its driver to calculate a realistic course of action to avoid such hazards and nuisances.
As a plus, the equal-sharing partnership will likewise pave the way for a future where autonomous or "self-driving" cars will become a reality--a safe one, mind you. While car enthusiasts who love to drive may scoff at this idea, one cannot deny that even the most hardcore car nut wouldn't mind occasionally taking a break from the steering wheel, especially after a hard day at the office.
The Audi-BMW-Mercedes-HERE deal is scheduled for completion by the first quarter of 2016. Hopefully, it will help make driving safer, not to mention a tad more fun, what with the possibility of exploring more roads (even the less traveled ones). And you won't need those large paper maps anymore.