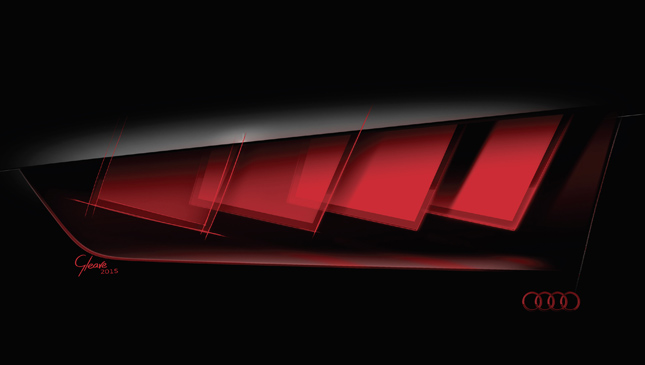 While cars today tend to look almost identical in terms of design, some brands still manage to differentiate themselves via familiar design details. Mercedes-Benz, for instance, has its three-pointed star. BMW showcases its twin-kidney grille up front. Porsche has a distinct front end that is unmistakably its own. As for Audi, you know it the moment you see its signature LED lighting coming toward you.
If you know your Audis, you're well aware that it has been pioneering some of the most innovative lighting systems in the industry. Now, the German carmaker is working on what it calls Matrix OLED technology, short for organic light-emitting diodes. It is "organic" because of the numerous thin layers of organic semiconductors found within the two electrodes. DC actuators light up these units, with the color determined by the molecular composition.
In plain English, this simply means that OLEDs have a flat lighting effect, as opposed to other sources like LEDs. They likewise have variable dimming, don't need any reflectors or light guides, and don't cast any shadows. They likewise work much cooler, making them last longer. Audi has also demonstrated that these OLED units can be subdivided into different sections and controlled individually, with varying light intensity to boot.
Continue reading below ↓
Recommended Videos
While all this sounds really high-tech, what exactly are these lighting units good for? Audi says that these may be used for turn signal and brake light applications on road vehicles. Thanks to the promised brightness, drivers are assured of being seen more easily by vehicles following them. Moreover, OLEDs can be covered by lighter plastic casings, and don't require reflectors and other complex fixtures. And in the future, Audi noted that these lights may also have cool designs that are different from the usual ones you see on the road today, giving its vehicles another distinguishing feature.
Audi is set to debut the new Matrix OLED technology at the upcoming Frankfurt Motor Show this September.