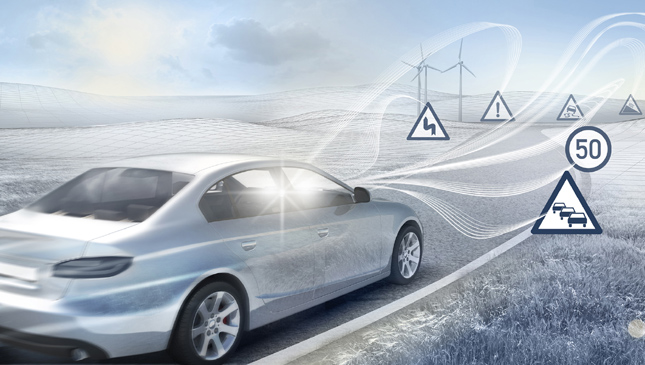 The name Bosch has been around for quite a while now. Most of you might recall the brand for its horns and spark plugs. But did you know that the German marque has also been hard at work on mobility solutions for the future?
The company is showcasing at the 2016 Consumer Electronics Show (CES) in Las Vegas a slew of technologies that aims to connect cars, homes, cities, and people to one another.
One cool piece of kit is the smart home solution. This system is designed to detect and warn homeowners if an intruder has broken into the house or condo, even if they're not at home. It can even alert you if you're out of milk. And if you're in the car, you can hit a few buttons on the navigation screen to heat dinner or turn on the washing machine. How convenient, right?
Apart from the home, there is also the intelligent and connected car. One interesting innovation is the Highway Pilot. As the name suggests, it will allow vehicles to drive themselves on the freeway (EDSA?), letting those behind the wheel turn their attention elsewhere. A similar driving mode, meanwhile, will let occupants leave the car at the parking entrance. The vehicle will then look for a slot to park itself in--meaning you can skip your parking searches in crowded malls altogether. All this will be possible with the new tech along with your car's ability to communicate with other vehicles to help avoid collisions or fender benders.
Continue reading below ↓
Recommended Videos
Bosch is also leading the way in the area of vehicle service. It will make a technician's life a breeze by giving a detailed diagnostic diagram of the vehicle, along with prices for parts and other necessary equipment. It will cut down the repair time, meaning you can have your vehicle back on the road a lot quicker. It's all part of the plan to make seemingly complex tech much simpler to maintain.
Of course, all these are concepts at the moment. But if all goes according to Bosch's plan, we may see them in our cars pretty soon.