Ford's infotainment system just keeps getting smarter and smarter. The American carmaker recently announced that SYNC 4 will have innovative features that will let drivers find open parking slots and cheap fuel on the go. Well, it appears that that was just the tip of the iceberg.
When the next-generation SYNC debuts in the Mustang Mach-E, it will also come equipped with an advanced communication and entertainment system. With improved speech-recognition capabilities, the updated SYNC has a new voice-activated assistant that allows drivers to control the system more easily with natural, conversational commands.
The system also uses machine learning algorithm to learn and understand driver behavior and habits over time, enabling it to make smart suggestions such as to make a phone call, work out, or visit a coffee shop at a certain time of the day based on the individual's routine. Through this, Ford aims to allow drivers to concentrate on the road.
The new infotainment system will also offer next-level personalization, providing up to 80 customizable vehicle settings from cabin temperature to seat position. It can then identify approaching individuals based on their smartphone or key fob and apply their preferred settings even before they get in the vehicle.
Continue reading below ↓
Recommended Videos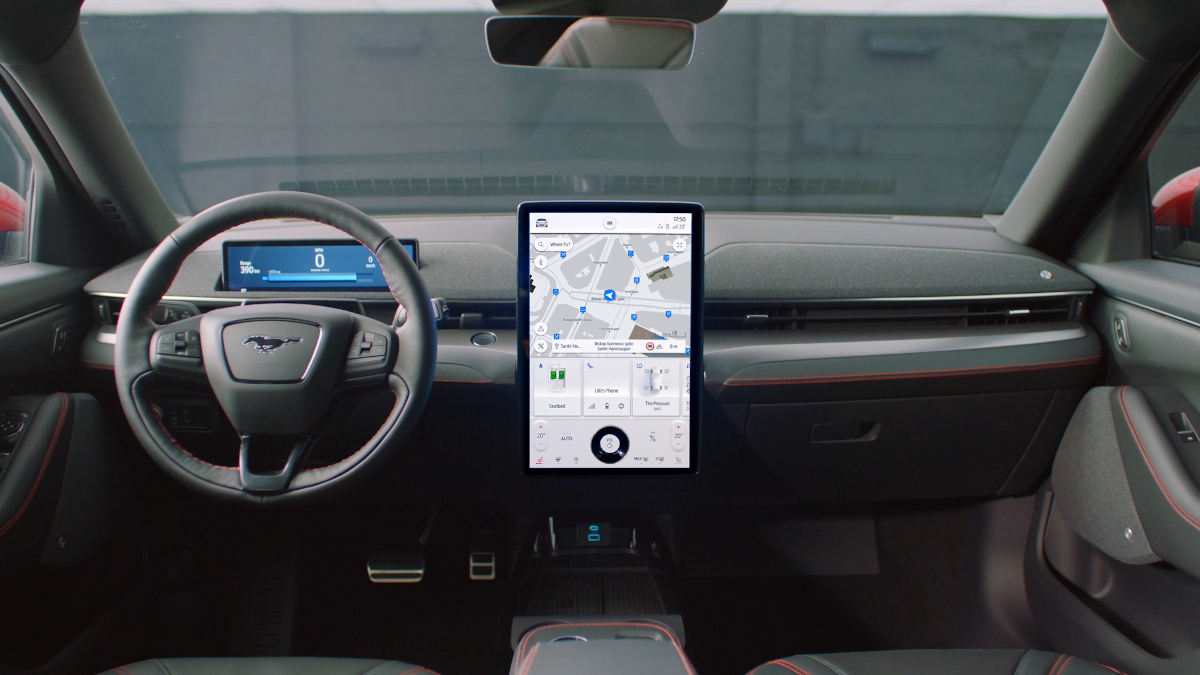 All these features and more can be enjoyed through a new 15.5-inch full HD touchscreen display. With this massive screen, Apple CarPlay or Android Auto—both also come with wireless connectivity—can be displayed simultaneously with any built-in SYNC app.
"We've worked obsessively to make sure that owning a Mustang Mach-E is the most personal, most connected driving experience achievable," said Ford of Europe connectivity manager Jan Schroll. "The next-generation SYNC is the smartest version yet and will continue to get smarter the longer you own your car. It is designed to know what you need—and when you need it—so you can just sit back and enjoy the drive."
What do you think of Ford's new infotainment system? Would you want to try it out yourself?