Jaguar Land Rover has announced that it is developing printable electronics technology that could eventually see dashboards replaced by buttonless curved screens and color-changing panels.
JLR says that the Lightweight Electronics in Simplified Architecture (LESA) research "has the potential to radically change cabins of the future and would offer customers greater ability to customize their cars to suit their needs." The technology is already in place in curved OLED TVs and flexible wearables such as smartwatches, but JLR is now trialing its use in car interiors.
Essentially, it negates the need for an electronic control unit because the circuit is printed onto a flat, flexible surface. It also means that in the future, we could apparently see digital displays on a whole host of different surfaces inside our cars. Want some old oak to replace a screen in your Jag, but still need modern tech? You could be in luck.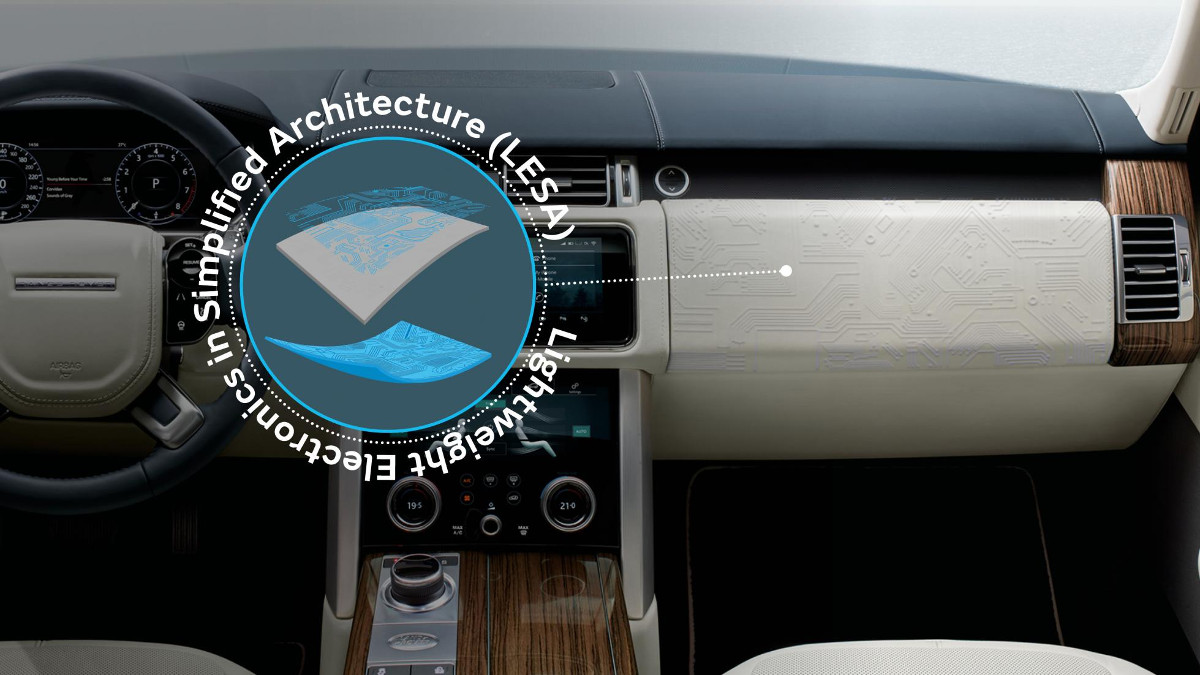 Continue reading below ↓
Recommended Videos
JLR has already tested the tech on an overhead control panel, and thanks to the lack of a bulky ECU, it reduced the weight of the single part by 60% and the size from 50mm to 3.5mm. Whoa.
Apparently, the technological advancement could also make placing solar panels on cars viable, as there would be no extra weight added to the roof.
Now, it's fair to say we're not the biggest advocates of car companies getting rid of physical buttons in interiors. However, making anything 60% lighter is a massive improvement and would help both with fuel economy and performance.
NOTE: This article first appeared on TopGear.com. Minor edits have been made.