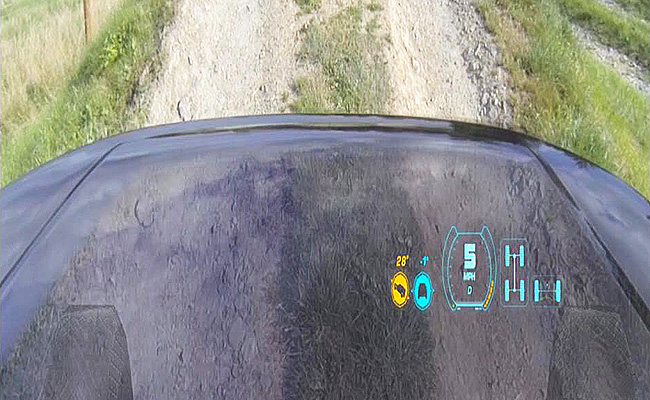 Seemingly invisible hoods could soon become a reality now that Land Rover has revealed that it is developing a pioneering technology that could make the front of the car virtually invisible.
Utilizing cameras located in the vehicle's grille area, an image is then projected onto a head-up display, "effectively creating a 'see-through' view of the terrain through the hood and the engine bay, breaking new ground in visual driver assistance."
According to Land Rover, the creatively named "Transparent Bonnet" technology allows a driver who's climbing a steep incline or maneuvering in a confined space to "see an augmented-reality view capturing not only the terrain in front of the car but also the angle and the position of the front wheels."
"We believe the next 25 years will be the most exciting and dynamic the automotive industry will ever experience," said Jaguar Land Rover research and technology director Wolfgang Epple. "As our vehicles become more capable and autonomous off-road, we will ensure the driver has the confidence to allow the car to continue to progress, over any terrain. We are developing new technologies--including the Transparent Bonnet--to give drivers an augmented view of reality to help them tackle anything from the toughest off-road route to the tight confines of an urban car park."
Continue reading below ↓
Recommended Videos
No mention was made, however, on when the technology will become available on Land Rover's vehicles.