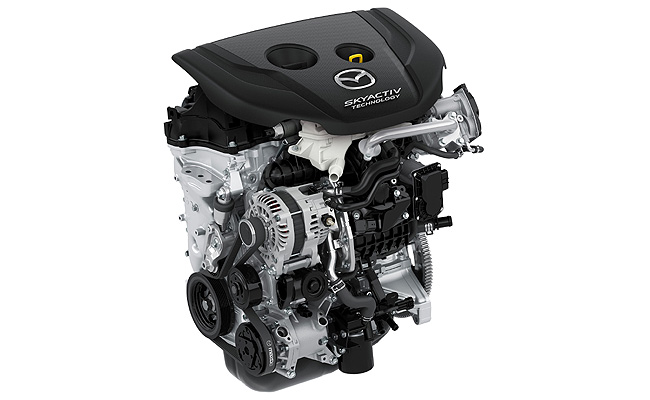 In March, when Mazda unveiled its Hazumi concept subcompact hatchback at the Geneva Motor Show, the Japanese carmaker shared that the car--which foreshadows the next-generation Mazda 2--will be made available with a 1.5-liter Skyactiv-D clean diesel engine. However, as exciting as that offering is, no mention was made of its power output at the time.
Well, today is a different story because Mazda has finally shared the vital information: 104hp of output and 250Nm of torque.
"As a result, the engine boasts outstanding dynamic performance, including torque equal to a 2.5-liter gasoline engine and linear acceleration all the way up the rpm range," the carmaker said in a statement.
According to Mazda, numerous innovative technologies from the 2.2-liter Skyactiv-D engine were adapted "to further enhance the engine and make it suitable for subcompact vehicles." These reportedly include an expanded homogenous lean burn range, further reduction in mechanical resistance, and insulation technology to curb the increase in cooling loss associated with smaller engines.
The upcoming Mazda 2 will also come with a host of Skyactiv technologies such as the i-Stop idling stop technology,the i-Eloop brake energy regeneration system, and the Skyactiv-Drive automatic transmission and Skyactiv-MT manual transmission.
Mazda believes the Skyactiv-D 1.5 will be one of the cars to achieve the highest-level test-mode fuel economy figures "for a vehicle powered solely by a combustion engine among registered vehicles excluding hybrid and micro-mini vehicles in Japan."
Continue reading below ↓
Recommended Videos
The only question is if we'll get the diesel Skyactiv engine when the next-generation Mazda 2 goes on sale locally.