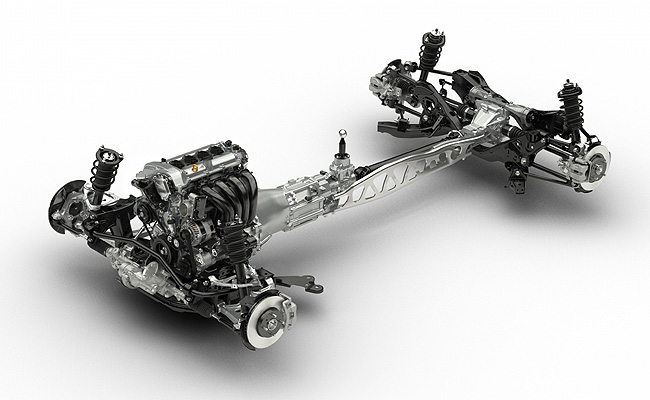 At the 2014 New York Auto Show, Mazda will put on display a special-edition MX-5 to mark the model's 25th anniversary. However, what we're really interested in is the Japanese carmaker's other display: the Skyactiv engine and chassis of the next-generation MX-5.
According to Mazda, this is the first time that its Skyactiv technology has a front-engine/rear-wheel-drive layout. The next-generation MX-5 will also have the most compact configuration yet since the engine is mounted more to the center, complementing the vehicle's lower center of gravity. In addition, the upcoming MX-5 will feature outstanding rigidity and crashworthiness despite being 100kg lighter than the current model.
"The original concept behind the MX-5 was so simple: to offer the pure joy of a lightweight sports car that moves precisely as the driver intends," said Mazda board chairman Takashi Yamanouchi. "While responding to increasing safety and environmental requirements, over the 25 years since its launch we have had to continually reinvent the MX-5--far beyond simple evolution--in order to stay true to that original ideal. The history of the MX-5 is one of changing everything in order to stay the same. A history of innovating, in order to preserve."
Continue reading below ↓
Recommended Videos