Ever wanted to have X-ray vision like Superman? Nissan's latest tech, which will be showcased at the 2019 Consumer Electronics Show (CES), gives you that superpower behind the wheel.
Called the Invisible-to-Visible concept (I2V for short), this future technology places sensors in and out of the car with data from the cloud. This setup, Nissan explains, tracks not only what's immediately around the car,  but also what lies ahead—including what's around the corner or behind a building. In the cabin, you'll be guided in a "human-like way" with avatars that pop up within your field of vision. So...basically like the old paper clip on Microsoft Word, then? 
"By helping you see the invisible, I2V enhances your confidence and makes driving more enjoyable," says Tetsuro Ueda of the Nissan Research Center. "The interactive features create an experience that's tailored to your interests and driving style so that anyone can enjoy using it in their own way."
I2V has other features, too. For example, during autonomous driving, it can project a sunny view in the cabin if the weather outside isn't so pleasant. CES attendees can experience this new innovation from Nissan Intelligent Mobility via a pair of augmented-reality goggles and an interactive cockpit. Are you guys looking forward to seeing this kind of tech in cars?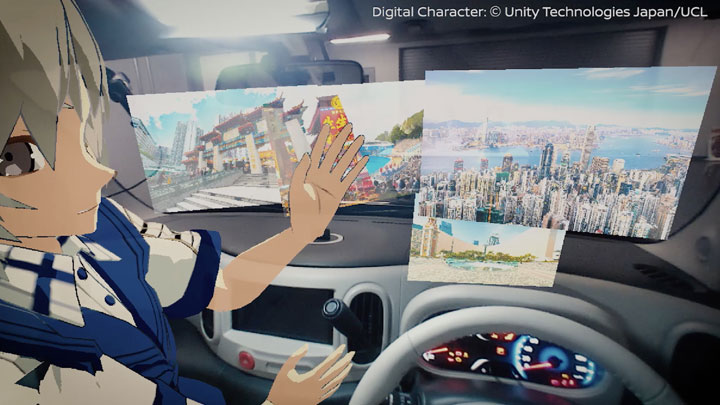 ADVERTISEMENT - CONTINUE READING BELOW ↓