They say patience is a virtue, and we completely agree. For many drivers, though, it's a difficult one to practice behind the wheel—especially if you're operating a vehicle capable of piling on kilometers at a pace quicker than the flow of traffic will allow.
If you're tired of traffic lights dampening your driving vibe, Audi has a solution for you. The company's Green Light Optimized Speed Advisory (GLOSA) tech provides drivers with speed recommendations to minimize waiting at red lights.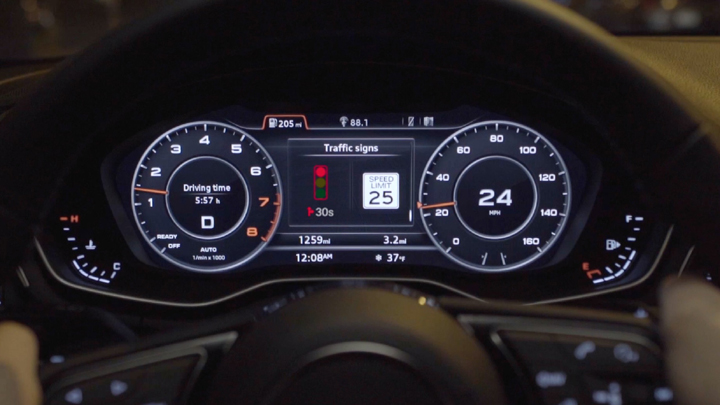 Basically, its goal is to reduce driver stress by presenting him with green lights at intersections. This is provided the driver will follow GLOSA's recommendations, of course.
Continue reading below ↓
Recommended Videos
How does Audi's new system do this? It's relatively simple: GLOSA is hooked up to an area's traffic management system via 4G, allowing it to know whether a connected traffic light is red or green. If it's red, it will provide the driver with traffic light information (TLI), or the time remaining until the light turns green, via the instrument cluster or head-up display.
"Audi is committed to moving America in many ways, including through the development of industry-leading connectivity and mobility solutions," said Mark Del Rosso, president of Audi of America. "Not only do vehicle-to-infrastructure technologies like GLOSA benefit drivers today, but they're also the critical steps needed as we continue toward an automated future."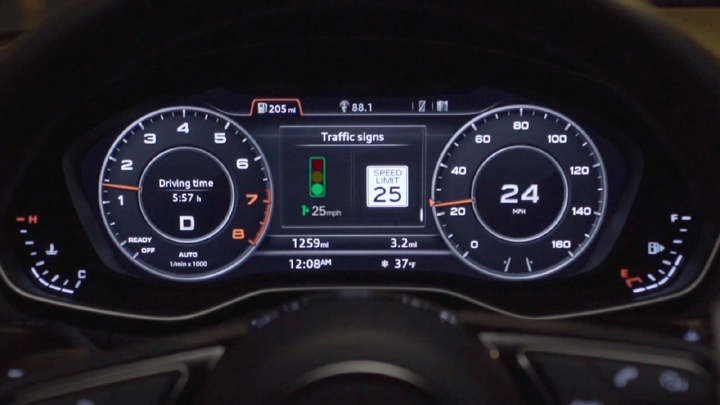 As of now, GLOSA is limited to Audi models 2017 and up, and only in 13 metro areas across the US. Future iterations will be integrated into a car's start/stop functions and further optimize navigation routing.
Nothing but green? Sounds like heaven to us. Of course, pretty much anything sounds good if you're used to EDSA's sea of red lights.