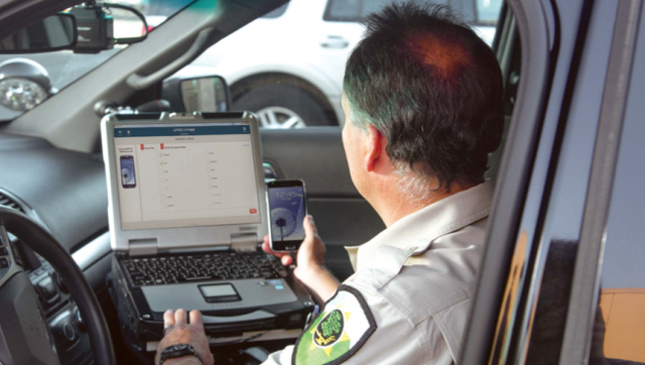 The US Center for Disease Control estimates that around nine people per day are killed in road accidents caused by distracted drivers. An equally alarming figure reveals that some 1,153 people are injured for the same reason. Authorities say that these mishaps are due to texting or operating a mobile device while behind the wheel.
Drunk driving is still a major cause of deaths from vehicular accidents. But thanks to a little gadget known as the Breathalyzer, police have been able to detect a suspected drunk driver's blood-alcohol levels on the spot. Now, there might be a way to know if a driver who has figured in a traffic altercation was using their mobile phone. This is thanks to a device called the Textalyzer.
The new device was developed by Cellebrite, the Isreali company that helped the US Federal Bureau of Investigation crack the iPhone a few weeks ago. The new tech will be able to backtrack phone activity in a bid to see whether or not a driver is guilty of being distracted while driving.
Of course, law enforcers can't simply pull someone over on suspicion of checking Facebook while driving. Their teeth comes from a proposed law that's now pending in New York City, which will give law enforcement the power to check phones once drivers are involved in an accident. No need to worry about privacy, however, as Cellebrite assures that no conversations, photos and other pertinent data will be revealed--just a simple confirmation of a call or text before or during the accident.
The piece of legislation was made possible thanks to the lobbying of a group known as Distracted Operators Risk Casualties. The group's cofounder, Ben Lieberman, has been a staunch advocate of its cause since his 19-year-old son Evan was killed by a driver texting behind the wheel back in 2011. Lieberman believes people will shape up only once they are held accountable--just as they did when the drunk-driving law was passed.
Maybe Congress can make good use of its time and our money by passing similar laws. And what about throwing in a provision that penalizes people who text while walking, yet blame the driver that hit them for being at fault? Just a suggestion.