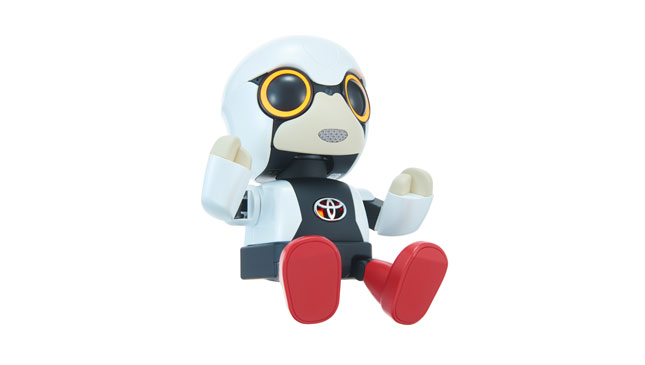 Toyota is known to be a maker of some of the best and most reliable vehicles on the road. Young and old alike recognize the intersecting ellipses badge and what it stands for. Soon, however, the Japanese carmaker may also be known for giving people the gift of companionship.
ADVERTISEMENT - CONTINUE READING BELOW ↓
The Kirobo Mini is a small, 10cm robot whose reason for being is to act as a communication partner to its owner. Thanks to artificial intelligence, it can engage in intelligent and even heartfelt conversation with any person it comes face-to-face with. A built-in camera allows Kirobo Mini to recognize gestures, language, and even emotions.
Apart from this, the little cuddly gadget can even remember events and experiences. And yes, it can take stock of its surroundings in order to enhance communication even further. It even moves its head and arms while speaking—just like a real person. Plus, you can add to its knowledge via a dedicated app that can be downloaded to your smartphone.
Toyota has made Kirobo Mini ultra compact so people can take it with them wherever they go. It aims to help them cope with loneliness or stress—in tune with Toyota's own goal of "Inspiring the heart, inspiring you."
ADVERTISEMENT - CONTINUE READING BELOW ↓
Recommended Videos
Those that think Kirobo Mini is just a sci-fi pipe dream will be pleasantly surprised to learn that Toyota will begin selling it in 2017 throughout its dealer network in Japan. Beginning this October, selected showrooms in Tokyo and Aichi will be taking orders. The price? Around Y39,800 (P18,500).
We're actually quite excited to meet the Kirobo Mini. Who knows? It might just be more pleasant to talk to than real people.