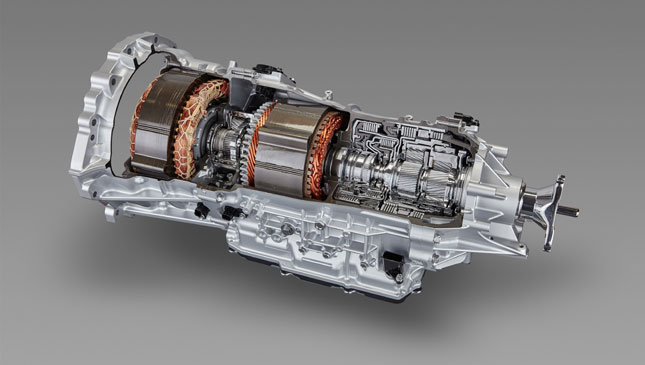 The race to the future between the big car manufacturers is on. Each brand is aiming for something unique and special to power their next generation of vehicles. In Toyota's case, its focus is on improving driving performance while reducing its carbon footprint. To this end, the Japanese carmaker has revealed new powertrains for its future vehicles.
The list includes: a new 2.5-liter in-line four, a direct-injection engine, new 8- and 10-speed automatic transmissions, and an improvement on an old hybrid system. The new powertrains were designed based on the Toyota New Global Architecture (TNGA) .
The new engine's basic structure has been completely rethought under TNGA. The naturally-aspirated mill employs high-speed combustion technology and a variable control system. It also has improved thermal efficiency, which means higher output and improved cooling and exhaust.
The new transmissions, meanwhile, boast heightened transmission efficiency along with a reduction of energy loss. The gear tooth surfaces were processed in a way that lowers coefficient of friction when the gears engage. The 10-speed transmission in particular is designed for use in rear-wheel drive cars.
ADVERTISEMENT - CONTINUE READING BELOW ↓
The new hybrid system is an improvement on the Toyota Hybrid System II (THS-II) that was used in the 4th-generation Prius. Applying size-, loss-, and weight-reducing technologies, Toyota has enhanced its hybrid system for 2.5-liter engines. Interestingly, a new Multistage THS-II is optimized for rear-wheel drivetrains and allows for intermittent engine use at high speeds.
Toyota plans to implement these new powertrains into 60% or more of its vehicles by 2021. In that time, the Japanese carmaker hopes to have 17 versions of nine engines, 10 versions of four transmissions, and 10 versions of six hybrid systems out in the market. The roll-out will begin with the launch of a new-model car in 2017.
Like we said, the race is on.
ADVERTISEMENT - CONTINUE READING BELOW ↓
Recommended Videos