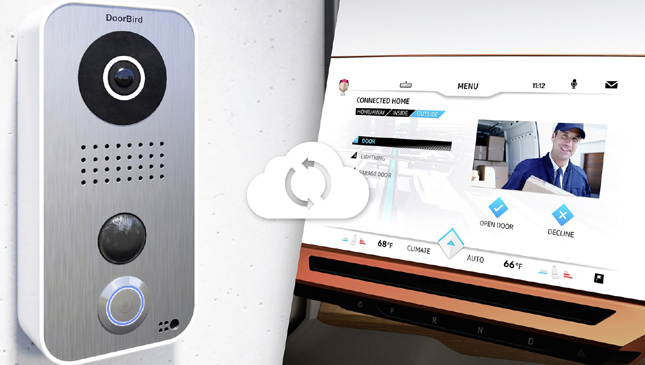 The connected car concept is nothing new. The last few years saw various automakers teaming up with electronics companies to try and come up with automobiles that can either talk to each other, sync with various external devices, or both. And now, another car company has taken a step toward reaching the goal of interconnected vehicles.
German carmaker Volkswagen has signed a Memorandum of Understanding with South Korea's LG Electronicsto develop the next-generation connected vehicle platform. The two firms inked the deal at VW's headquarters in Germany where top executives from each company were on hand. LG Electronics was represented by Richard Choi, head of LG Cloud Center, and Lee Sangyong, head of LG Vehicle Infotainment Research Lab. Volkswagen, meanwhile, had Prof. Thomas Form, head of Electronics and Vehicle Research, and Robert Kattner, head of Vehicle Information Systems.
The MOU involves coming up with a real-time messaging service that provides notifications to the driver in a safe and hassle-free manner. It also aims to develop a next-gen infotainment system. Finally, it hopes to link the vehicle with the smart home--allowing drivers to control functions such as lights, refrigerators and other home appliances right from the steering wheel and driver seat.
LG has been churning out devices and other solutions for the automobile industry since 2007. As for Volkswagen, it wowed visitors at the 2015 Geneva Motor Show with the GEA Concept vehicle. A joint project together with VW subsidiary Italdesign, the cool car featured a holographic display, taillights, smart watch, and rearview camera all designed and supplied by LG. This was followed by VW enlisting the electronics firm in its Future Automotive Supply Tracks program. And as a preview of things to come, the two giants collaborated at this year's Consumer Electronics Show where they showed off a smart home controlled from the vehicle.
Continue reading below ↓
Recommended Videos
While all this is merely a grand plan, we must admit that we're pretty excited to see what the fruits of their marriage will be. It may just be a matter of time before we get to remotely cook dinner while stuck on EDSA.