Internet, we have one of those scenario-based questions for you. Let's say you're out and about being busy and you just don't have time to wait around at home for that parcel to be delivered. But damn, it's a present for your other half whose birthday is tomorrow—you don't want it going back to the depot and there's no safe place for the courier to leave it.
So, how would you feel about the delivery driver being given access to your parked car, no matter where you've left it, and then just dropping it off in the trunk? Sounds pretty simple, right? Well, after successful testing of its 'We Deliver' service in Berlin, Volkswagen will make exactly that possible in the UK from next year.
Call us cynical, but we can see the headlines already.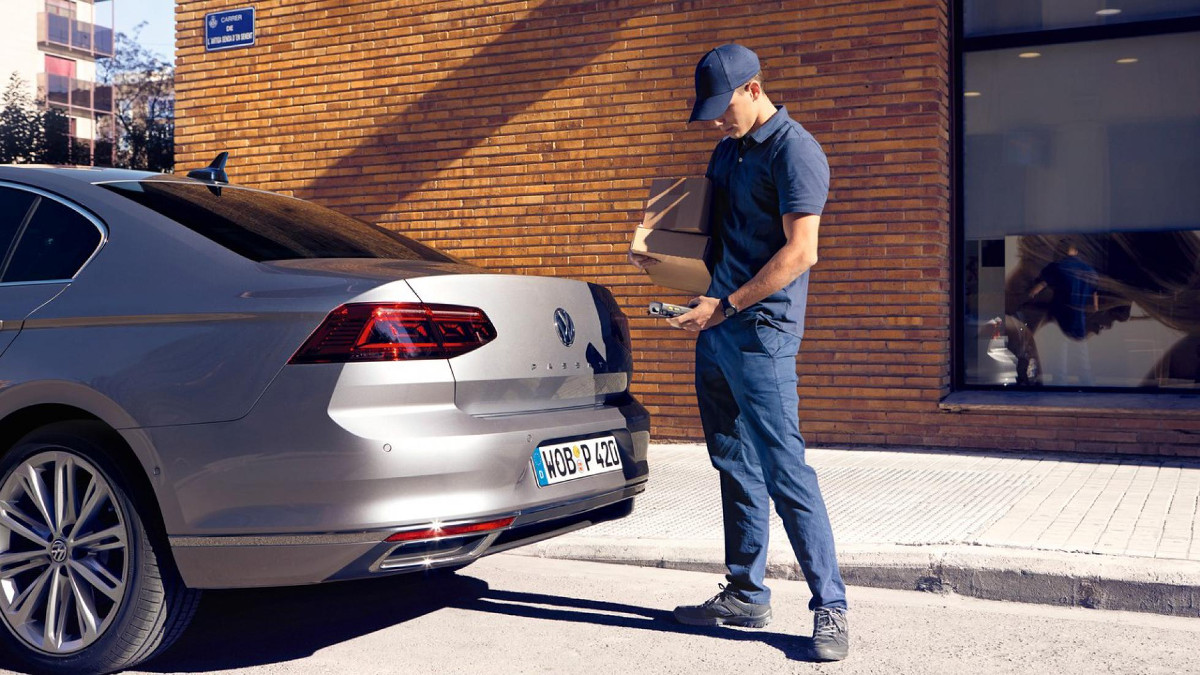 VW says that security was "high on the list of priorities when developing the service," but how much do you really trust your fellow humans? Apparently, the car's location will only be available to one individual courier for a limited amount of time, and only the opening/closing functions of the car will be accessible to them. That is to say, they won't be able to start the engine and take your Golf R for a spin around the block.
ADVERTISEMENT - CONTINUE READING BELOW ↓
Obviously, you'll need to be a Volkswagen owner to access the service. All VW cars produced in 2019, and all Touaregs produced after July 2, 2018, can take part if the owner signs up via an app.
The future is here, then, and it means we can't leave anything valuable in the trunk...
NOTE: This article first appeared on TopGear.com. Minor edits have been made.