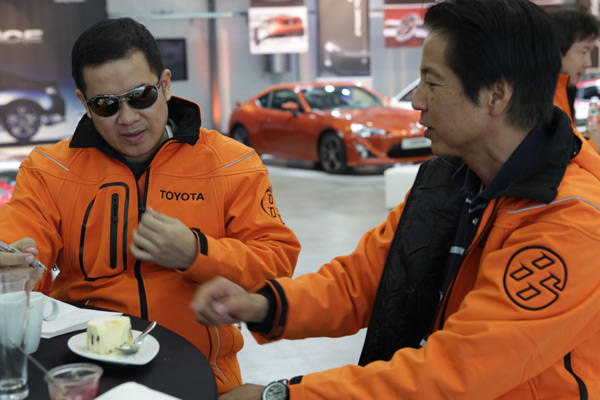 We sat down with Toyota 86 chief engineer Tetsuya Tada during an international media event for the groundbreaking compact RWD sports car, and he shared with us some of his company's future product plans. According to Tada, the 86 is just the first of three sports cars that Toyota is planning to roll out, and that the 86 is the middle of the two in terms of market positioning.
"The first is more mass-market and cheaper than the 86," Tada revealed. "And the third is more upmarket than the 86."
When asked if the higher-end sports car is the successor to the Supra, Tada said it could possibly be but that nothing is sure yet since his team is still in the process of conceptualizing the two other Toyota sports cars. He also noted that it takes five years to develop a sports car from conceptualization to production, as compared with the three years it normally takes to develop a regular vehicle.
Prior to the 86, Toyota's last sports car in production was the MR-S.
If you had a choice, which Toyota sports car would you like to be revived? Take our poll.
[poll]353[poll]
Continue reading below ↓
Recommended Videos