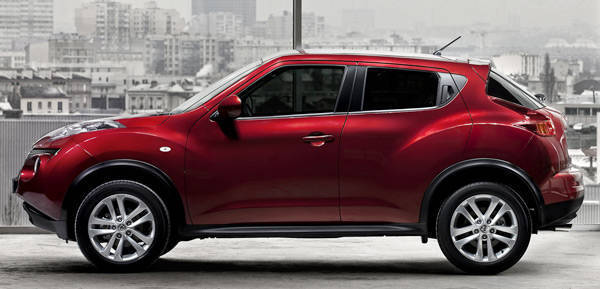 Looks are really in the eye of the beholder as the popular saying goes, because as laughable as the Nissan Juke's styling appears to some people, around 700 individuals might actually disagree.
Last week, we mentioned here that Universal Motors Corporation, the distributor of Nissan's light commercial vehicles in the country, has received a lot of inquiries about the Juke from potential buyers. We asked Justine Santos-Sugay, UMC's assistant manager for corporate communications, exactly how many "a lot" is. According to her, it would be over 500 individuals based on how the Juke's brochures were quickly snapped up by the attendees of the recently concluded 4th Philippine International Motor Show.
"We printed 500 copies of the brochure so we were surprised that we'd run out of it so soon," said Santos-Sugay. "If we count the people who asked about the Juke but who weren't able to get a brochure, that would bring the number up to around 700."
Santos-Sugay added that one individual even wanted to purchase the Juke display unit on the spot, with UMC politely turning the buyer down since the compact crossover still wasn't a Philippine-market specification unit.
"We were surprised that it was mostly the females who were asking about the Juke and not the males," added Honeymae Limjap, UMC's assistant vice president for marketing and sales. "Filipinos have a taste for things that are unique, that look different from everything else, which is why we believe the Juke will do well here."
Continue reading below ↓
Recommended Videos
Do you agree with her assessment, given the Juke's love-it-or-hate-it design?