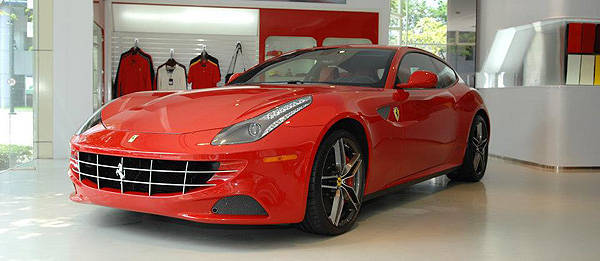 Ferrari. There has always been a tingling ring to the name. It has created a buzz since the Autostrada Motore showroom's official inauguration last March along with the introduction of the 458 Italia to the local market. This time, it's the FF's turn.
The arrival of this four-seater, four-wheel-drive Ferrari had been eagerly awaited. This grand tourer landed on our shores a couple of weeks ago, and naturally, people started guessing just who exactly had bought the car. Once we entered the showroom yesterday for the FF press conference, someone (we don't remember who) whispered that the FF had been bought by "somebody" from Eat Bulaga.
Vic Sotto, perhaps? It wasn't confirmed nor denied, but with a hefty price tag and Vic being a car guy, it's hard to go against it. Then again, it could also be Tito Sotto, whom we actually spotted giving the showroom a visit earlier this year.
ADVERTISEMENT - CONTINUE READING BELOW ↓
Wellington Soong, chairman and president of Autostrada Motore, excitingly shares he can't wait to see more Ferraris on the streets. And with what he has to offer, that's very close to becoming a reality. They don't expect to sell Ferrari by the hundreds, but with each one sold comes great satisfaction.
ADVERTISEMENT - CONTINUE READING BELOW ↓
Recommended Videos
Next up: the F12 Berlinetta. Maybe it's Joey de Leon's turn to purchase a Prancing Horse this time.
Oh, do take our poll below.
[poll]301[poll]