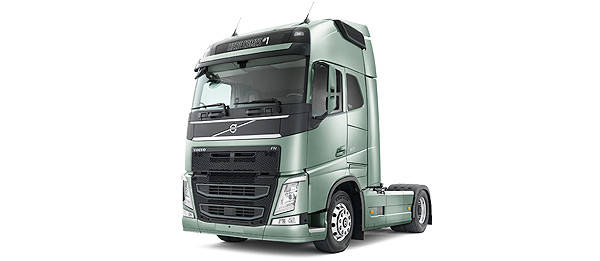 Volvo's cars are known for safety innovations. The Swedish carmaker's trucks will soon be known for the same thing as well since Volvo Trucks has recently developed a collision warning with emergency brake system for its products.
According to Volvo Trucks, rear-end collisions make up a significant portion of road accidents. To address this problem, it developed the collision warning with emergency brake system. The braking system, which is available on the new Volvo FH Series of trucks, has been developed to support the driver so that these rear-end collisions can be avoided or mitigated.
The system consists of a radar and a camera that work together to identify and monitor the vehicles in front of the truck. Designed to deal with both stationary and moving vehicles, the system is capable of preventing a collision with a moving vehicle at speeds of up to 70kph.
When the system detects a vehicle that the truck will hit at its current speed, the warning system activates a constant red light in the windscreen to bring the driver's attention back to the road. However, if the truck fails to detect any steering or braking reaction from the driver, the system emits a beeping sound and changes the constantly lit red light to a flashing one. If the driver still fails to take any necessary action to prevent an accident, the system first applies the brakes gently and, when all else fails, activates the emergency braking system to bring the truck to a complete stop.
Continue reading below ↓
Recommended Videos
"In the vast majority of cases, the initial warning signals will attract the driver's attention," said Volvo Trucks traffic and product safety director Carl Johan Almqvist. "And in the rare case that they don't, the emergency braking system will still help prevent a serious accident."
Volvo Trucks' inclusion of the emergency braking system in its new FH series of trucks comes two years before it (the emergency braking system) becomes "a legal requirement in new trucks by November 2015" in Europe.