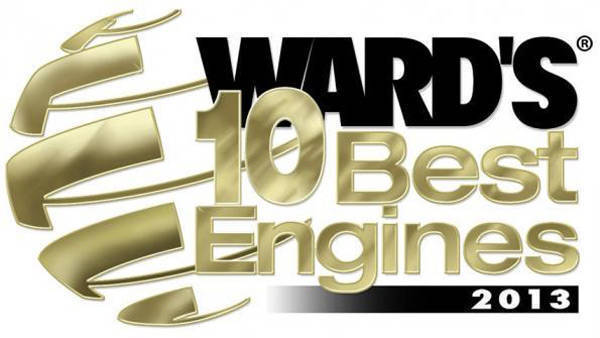 Ward's Automotive has revealed its 10 best engines for 2013, and for the first time in seven years, the list is made up entirely of gasoline-powered engines, with not a single hybrid, all-electric or diesel powertrain getting the nod. Ward's Automotive is a US-based provider of auto industry news, data and analysis.
According to Ward's editors, while the result seems to go against the automotive industry's push for alternative fuels and propulsion systems, it also serves as proof that significant innovations are "still happening in the development of traditional gasoline engines, making them more fuel-efficient and refined than ever."
"We're always excited to see the advancements being made in hybrids and all-electric vehicles," said WardsAuto World magazine editor-in-chief Drew Winter. "But there are still significant barriers for the average consumer to look past when considering these vehicles. The cost for most of them remains high, and the driving ranges of the battery electric vehicles will have to be extended to meet the needs of most people."
The 10 engines that made it to Ward's 10 Best Engines list for 2013 are:
* 3.0-liter TFSI Supercharged DOHC V6 (Audi S5)
* 2.0-liter N20 Turbocharged DOHC I4 (BMW 328i)
* 3.0-liter N55 Turbocharged DOHC I6 (BMW 135is Coupe)
Continue reading below ↓
Recommended Videos
* 3.6-liter Pentastar DOHC V6 (Ram 1500)
* 2.0-liter EcoBoost DOHC I4 (Ford Focus ST/Taurus)
* 5.8-liter Supercharged DOHC V8 (Ford Shelby GT500)
* 2.0-liter Turbocharged DOHC I4 (Cadillac ATS)
* 2.4-liter DOHC I4 (Honda Accord Sport)
* 3.5-liter SOHC V6 (Honda Accord)
* 2.0-liter FA DOHC H4 Boxer (Subaru BRZ)
As for the Subaru BRZ engine, Ward's had this to say: "Although the BRZ was developed with Toyota, Subaru gets credit for the engine. Toyota, however, assisted by providing the unique fueling system that integrates both port- and direct-injection for each combustion chamber."
"The world's automakers are showing no signs in slowing down when it comes to making gasoline engines the best choice for today's and tomorrow's drivers," added Winter. "With new technologies such as the stop-start system--which shuts down the engine when a vehicle comes to a stop or idles--automotive engineers are proving they have no shortage of tricks up their sleeves for reducing fuel consumption and cost of ownership."