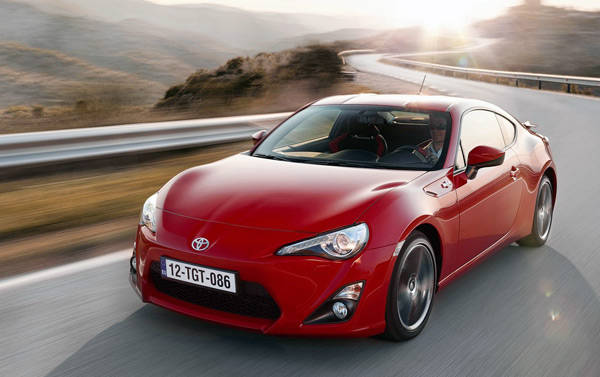 The Toyota 86 is an extremely popular car. Everyone wants to drive and own one. Factor in its competitive pricing and you can be sure car enthusiasts will come flocking to Toyota showrooms. Dream scenario for any carmaker, right? Yes, except for one small problem: Supply comes in trickles.
"Enterprising" Toyota sales agents who want to make a quick buck know this all too well, so they take advantage of the situation and try to earn a little more on the side. We say "on the side" because we're pretty sure Toyota Motor Philippines will never condone (at least not openly) such unethical sales practices. But it's happening just the same, sometimes right under the noses of the dealer principals (assuming these dealer principals are not in on the racket).
How do these unscrupulous sales agents do it?
Last Tuesday, November 27, reader Paolo Bala e-mailed us the following:
Hi, Top Gear. Sending this as a formal complaint. A certain Toyota dealership is offering to sell the 86 with conditions. Like many other hopefuls, I would really like to get my hands on this car. Yesterday, I got a message from the sales agent asking me if I was still interested, and I said yes. I asked whether the units were already available. He then replied that I could only have the car if I fulfilled these conditions:
Continue reading below ↓
Recommended Videos
1. Must be in-house financing;
2. Unit + TRD kit worth P320,000; and
3. First 3 clients who can give the requirements and give the deposit the soonest
This may be the reason why buyers are moving to the Subaru BRZ.

When we asked which Toyota dealership he was referring to, he said Toyota Quezon Avenue. We also asked for the name of the sales agent, which we then forwarded to Sherwin Chua-Lim, TMP's marketing vice president, who promised to have the matter looked into.
"Some dealers install the TRD kit for better visual appreciation," explained Chua-Lim. "But dealers can only promote the kit. They cannot make it a requirement in purchasing a unit of the 86."
We then asked the TMP executive why the dealers would install the TRD kit when there are still buyers on the waiting list who specifically ordered the base variant.
"That is normally the practice among some dealers when a vehicle has just been launched," the Toyota's marketing boss said. "But it shouldn't be done anymore due to the high demand."
We can sense that TMP is treading a rather tricky path here. On the one hand, we sincerely believe that TMP executives--both the Japanese and the Filipinos--want to be as fair and as honest as possible in selling the 86 to customers. We don't doubt that for a minute. We know these guys and we don't think they'd be numero uno in our market for so many years if business ethics didn't matter to them.
On the other hand, however, we also believe that these same executives are cognizant of the ins and outs in their dealership network. We're not saying they're willingly condoning not-so-ethical selling practices. It's more like a subtle concession to their dealers, who--let's face it--are doing a swell job selling cars. In other words, it could be a case of turning a blind eye to what's happening--"see no evil," as they say.
But make no mistake about it: This isn't a sales malpractice that's unique to Toyota. It happens everywhere around the industry. Just last week, for instance, a friend of ours sought our help because a Chevrolet dealership wouldn't give him a Trailblazer unit if he didn't avail of the dealer's in-house financing.
Are you seeing a pattern here? Hotcake car plus supply limitation equals under-the-table schemes.
Anyway, Toyota and other carmakers need to be more vigilant in ensuring that such bad sales practices do not take place among their dealers. Because it's ruining their brand and it's turning off a lot of customers. After all, all it takes these days is one angry Facebook rant and there goes your immaculate brand image.
Ah, why did the 86 have to be this desirable in the first place?