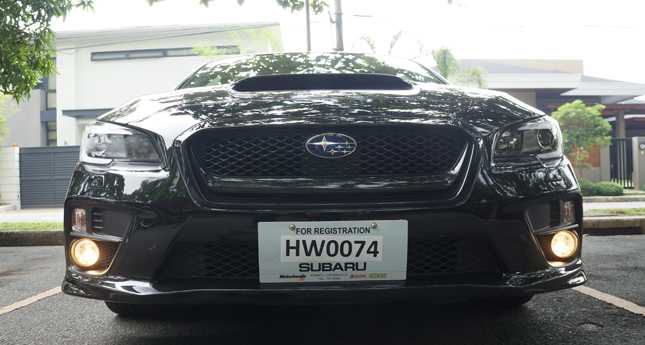 Last week, I heard a true story about a guy who was just killing time in one of the new casinos in town, so he played the slot machine--and hit the jackpot. He left the casino richer by almost P10 million.
A story like that tends to make a man fantasize, especially car guys. If I won an amount like that, I have a simple plan on how to spend it. First, I'll treat my loved ones and my Top Gear team to nice dinners. Then I'd buy a mid-priced condominium and rent it out for extra income.
I would put some cash into savings, and then set aside roughly P1.9 million to buy a new car. Why that specific figure? Because as I was returning a Subaru WRX CVT I test-drove a few weeks ago, I realized its list price is very close to the SRP of the BRZ. To refresh your memory, the WRX CVT costs P1,888,000, while Subaru's version of the 86 costs P1,928,000. Only P40,000 separates them. When you're purchasing a new vehicle in this price range, that's just like deciding whether you want to upsize your Big Mac meal or not.
Yes, you might counter that they have the same badge and almost similar price points, but that they're different cars for different needs. One is a low-slung two-seater coupe, and the other is a four-door compact sedan. But I think they're not that dissimilar. They're both sporty models aimed at those who want to have fun behind the wheel. If a customer just wanted something to get from point A to B, he'd get an XV crossover and save several hundred grand.
Continue reading below ↓
Recommended Videos
It just made me think: For P1.9 million, give or take the price of an iPhone 6, which fun Scooby will I get?
Before I could decide, I had to try the BRZ out first. I had driven the Toyota 86, but that was years ago, and the BRZ is supposedly tuned a little differently. After scheduling a test drive with Motor Image marketing executive and Traffic Stopper Ann Santibañez, I listed down the three simple criteria that would determine my decision: driving experience, looks and practicality.
So here goes.
Driving experience
I can't recall the last time something with "only" 268 horses scared me. There's something about the power delivery in the WRX, the way the 350Nm of torque generated by the 2.0-liter turbocharged boxer engine makes me grip the leather steering wheel (with red stitching) very tight. On an empty road one night, the push when the turbo kicked in was so strong, it revived the dull ache in my lower back that I thought had been gone.
The handling was expected--technical and a little antiseptic because of the electric steering--but part of the fun is poking at the limits of the firm grip offered by the tires. And thanks to the flat-bottomed tiller and sporty seats, a quick drive to the supermarket to buy milk becomes a thrilling experience.
The BRZ, on the other hand, feels more personal. It has 71 less horses than the WRX, but that's just right for its smaller chassis. The torque won't strain my spine, yet it's enough to chirp the tires just a bit when I power out of a turn. In the BRZ, everything about the driving is balanced: the steering (which has great feedback), the acceleration, the handling, the braking. You'd have to go to a racetrack to really get your blood pumping, but I'd say the driving experience ranges from pleasant to enjoyable.
Winner: BRZ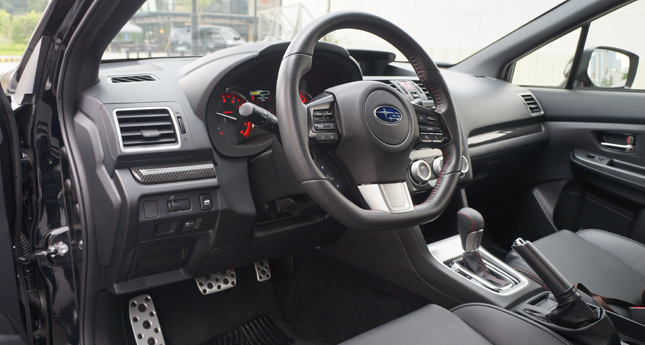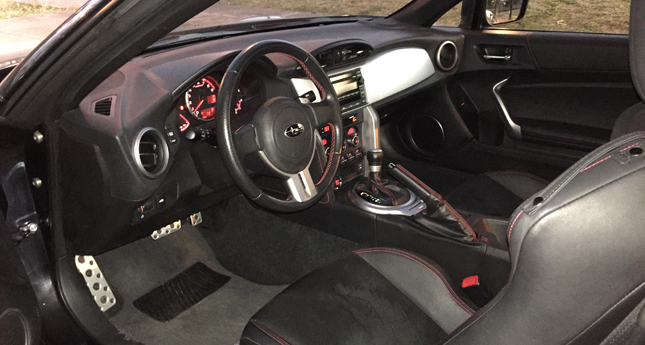 Looks
With its dark alloy wheels, quad tailpipes and prominent hood scoop, it's hard to say the WRX wears sheep clothing anymore--especially not to eagle-eyed car guys. But it's not a muscle-bound performance car like the WRX STI either. The sporty enhancements are just enough to make the WRX stand out, and not draw undue attention to itself.
Meanwhile, it has been almost three years since the Toyota 86/Subaru BRZ was introduced. Since then, the appeal of the Japanese sports car hasn't dwindled, not even with the slight proliferation of this model around the city. It still looks beautiful, with its squinty headlights, long hood and low profile. And what's fascinating is that it becomes more attractive the longer you drive it, when your appreciation of its simple and balanced handling grows.
Both these black Subarus will give you added motoring cachet, but the BRZ's edge is the personal fulfillment you get the more you drive it.
Winner: BRZ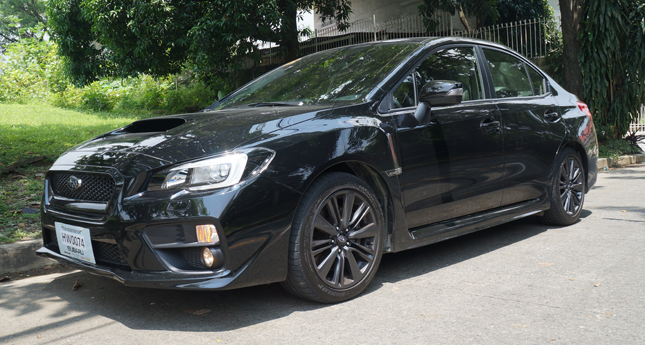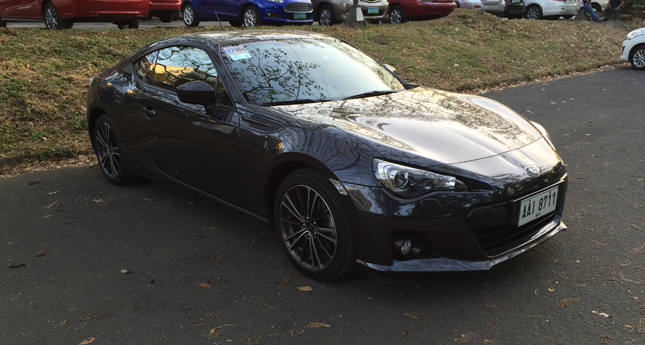 Practicality
The WRX is a compact sedan with four doors and a usable trunk. This means it can seat five adults and accommodate some luggage. It actually has all the functionality of the regular Impreza sedan, and this is a major consideration for those with small families--or husbands who need to convince their wives. And while I don't fall into those categories, it's hard to ignore the practicality of having passenger and cargo space.
On the other hand, despite having four seats, the BRZ is really just a two-person transport. Maybe, just maybe, if all four passengers were 5'3" and below, this sports car could accommodate them over short distances. But full-size adults will only find comfort here with the front seats pushed back almost all the way, which obviously isn't happening if I'm the one driving. The trunk space is also quite tiny, enough for two overnight bags and small containers.
Winner: WRX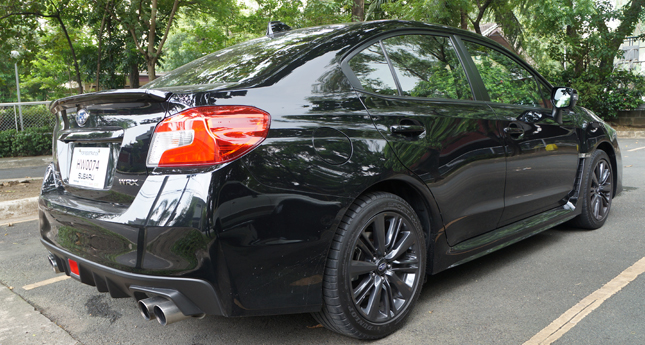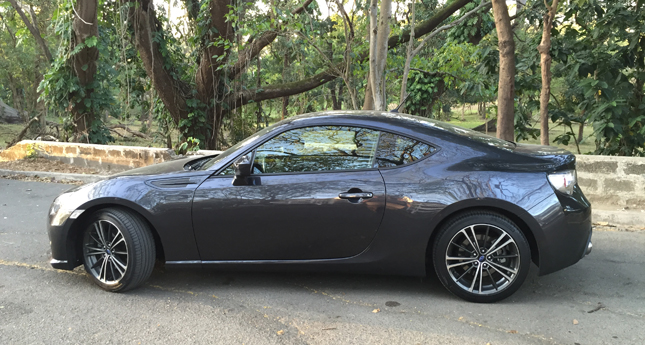 Conclusion
It's apparent which Subaru my imaginary casino winnings will be spent on, and my mind runs wild again thinking of the places I'll visit with a BRZ of my own. I want to reiterate that this verdict is subjective. For those who need versatility, the WRX will give them the space they need, as well as excitement for those late nights on empty roads.
As for me, a silver BRZ will do nicely.
Photos by Dinzo Tabamo