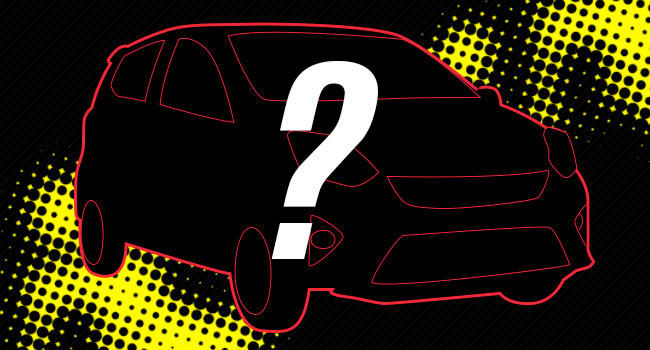 Hi, sir Botchi. We're planning to purchase our first brand-new car since we don't want our daughter to ride with us on a motorcycle.
Since my wife and I are both teachers, we can only afford cars like the Suzuki Alto 800, the Hyundai Eon, the entry-level Toyota Wigo and other cars in this price range.
I would like to know which car among those I mentioned is the best in terms of fuel consumption, maintenance cost and the ability to travel on steep roads as there are plenty of them in our area. Another concern is the ride quality because of bad roads that lead to our place.
Your opinion will be highly appreciated. Thank you and God bless!
Harvey Reyes
Harvey, first of all, thank you for your letter. Being a part-time college professor myself, I empathize with fellow teachers who have to sacrifice so much just so they can impart knowledge and wisdom. Teachers are oftentimes misunderstood and branded as villains in the lives of schoolers of all ages.
Thankfully with the car industry booming and our financial sector also doing very well, interest rates are at an all-time low, so it's a great time to buy a car via financing.
Continue reading below ↓
Recommended Videos
The best car in this segment is the Honda Brio. It has the best space inside, the most powerful engine (it is the only four-cylinder engine-equipped vehicle in this segment), and the best build quality. Unfortunately, the best usually means the most expensive. If you can save up for this, the Brio is the best in every sense of the word.
(Read: Honda Brio 1.3 S AT review)
The Mitsubishi Mirage is also an accomplished alternative in this segment, and it has a wide price range. Its space inside is also very good, but compared to the Brio, it just lacks some polish, with only passable fit and finish even when compared to its fellow Mitsubishi brethren. It's a good car and it drives well. But you will really feel that Mitsubishi engineered it down to a very specific cost level to help allow it to be sold cheaper and appeal to a bigger segment. Stay away from the automatic transmission because it really saps the modest power from the engine.
(Read: Mitsubishi Mirage GLS MT review)
The Toyota Wigo is surprisingly the best bang for the buck. Toyotas have never been known to be cheap in terms of price, but the Wigo is! It's a great city car--very comfortable and surprisingly roomy inside. But a quick look inside shows you where Toyota saved precious pennies to help bring down the costs.
For a purely city car, the Wigo is your best, most realistic and most affordable bet. Owning a Toyota is also easier, thanks to Toyota Financial Services' lease-to-own program. You basically save a few thousand pesos a year because the effective interest rate is lower. On certain Toyota models, down payment can be as low as only 10%, and some models can be paid over seven years.
(Read: Toyota Wigo 1.0 G MT review)
There are other cars on the market, such as the Hyundai Eon and the Suzuki Alto, but I've yet to drive any of them so I cannot comment on their space, roominess, versatility and performance. Anyway, with Honda, Toyota and Mitsubishi, after-sales service is excellent. These three brands have dealerships all over the country, making them more accessible to you.
As a side note, shop around for the best bank financing and insurance rates. You'll be surprised at how much savings you will get. In my experience, you can save as much as P5,000 per month when financing a car worth P1.5 million over a three-year period if you choose your financing bank carefully.
Also, you should factor in insurance and preventive maintenance. Many people forget to factor these two cost avenues when choosing a car. At minimum, most preventive maintenance schedules are done three times a year regardless of mileage. Insurance, on the other hand, is paid annually. Some insurance companies also offer lay-away payments for insurance policies (about 5% of your car's value), breaking down payment over three to four months.
Lastly, please test-drive all of the cars you're looking at. Don't go by simply what other people tell you, or what you read about. In the end, it is your (and your wife's) money that's paying for the car. You should both be absolutely and 100% certain that you are happy with what you're buying. Don't be afraid to ask if there's anything you don't understand, and take your time choosing.
Good luck! God bless you and your family, and be safe. We need more educators who teach good values and help raise future generations!
Botchi Santos
Consumer Editor
Artwork by Lloyd de Guzman