Hey, new Brio! But it looks very familiar...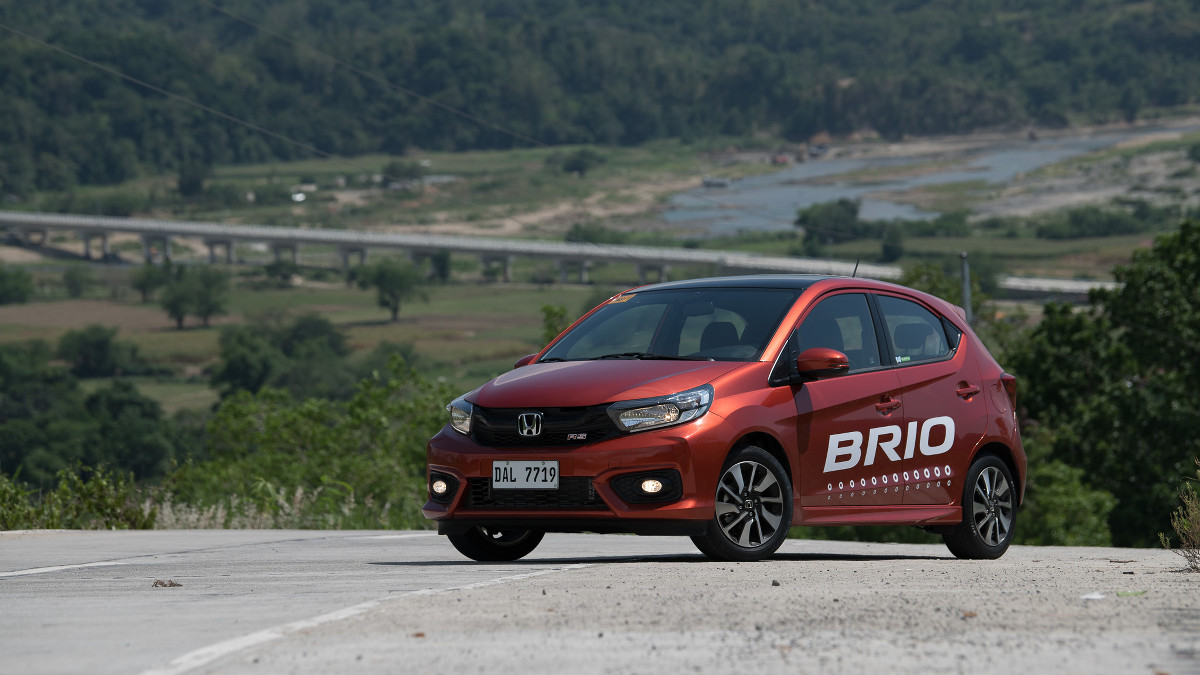 That's true. The second generation of Honda's entry-level offering is a bit like a Lego car, with pieces you'll know are definitely from the parts bin if you've ever seen and sat in the current Mobilio. Their front ends, dashboards, and center consoles bear more than a slight resemblance to each other—they could pass for copy-paste treatments, especially when you consider that both cars are almost exactly the same width. Meanwhile, the steering wheel and the doors have been carried over from the old Brio, right down to the latter's panels, handles, and switchgear.
Continue reading below ↓
Recommended Videos
That's not to say the whole thing has simply been cobbled together from existing parts—it's a smartly designed and well-built little hatchback that's now on the same page as its Mobilio and BR-V platform-mates in terms of styling and functionality. The quirky but polarizing toy-like character of the preceding model has been dropped in favor of a more grownup image.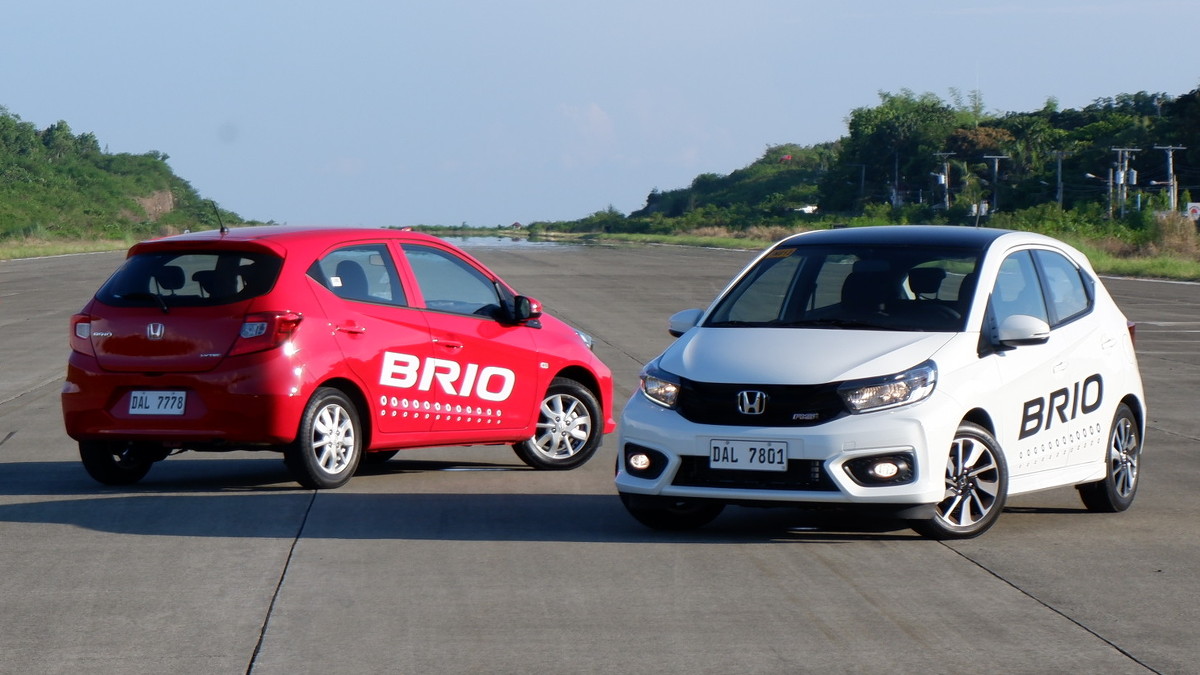 If you looked at the story title and thought "Honda" and "reasonably priced" don't normally go together, you might want to check our story on the Brio's introductory prices, which will be offered until June 30. The range currently comprises four variants, the most affordable being the manual S at P585,000.
So the car's more grownup, but has it grown bigger?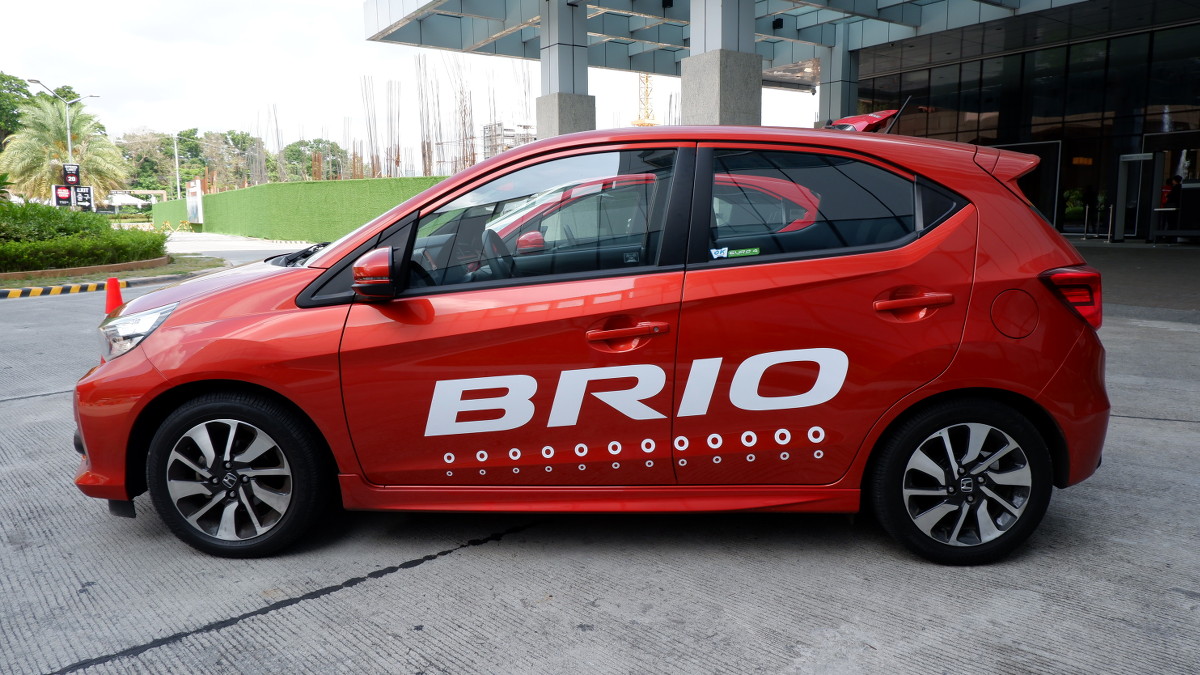 The lengthened wheelbase is one of the highlights, as already mentioned in our Launch Pad feature. It's only a 60mm stretch, but if you've sat in the backseat of the old car, you'll notice the improvement in leg- and headroom. Overall length and height have also gone up, from 3,610mm to 3,815mm and from 1,470mm to 1,485mm, respectively.
The back end may have lost that massive rear glass from before, but the cargo area is now more usable. It's bigger by around 80 liters with the seats up; with the bench folded down, the available space expands from 258 to 710 liters. Our four overnight bags and small cooler fit inside with a bit of stacking. Backpacks and small bags can go in the space between the two rear passengers, which is the maximum number you'll want back there, anyway, to be comfy on out-of-town trips. Three abreast is fine for short drives.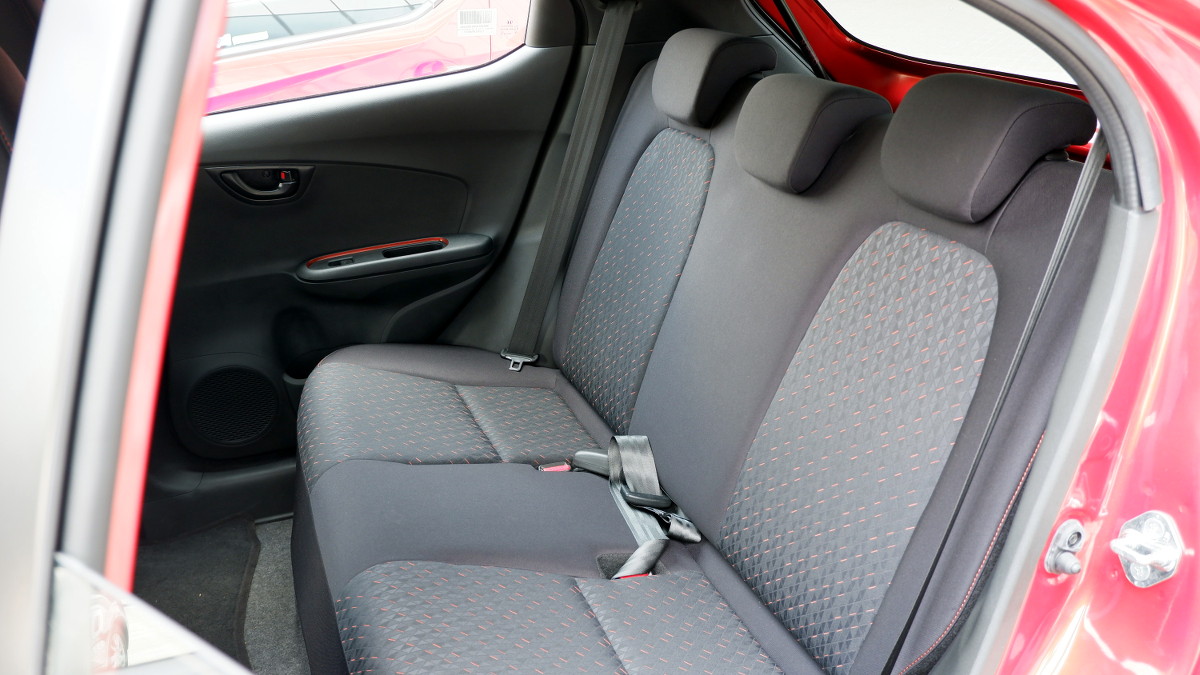 That engine's gotten smaller, though.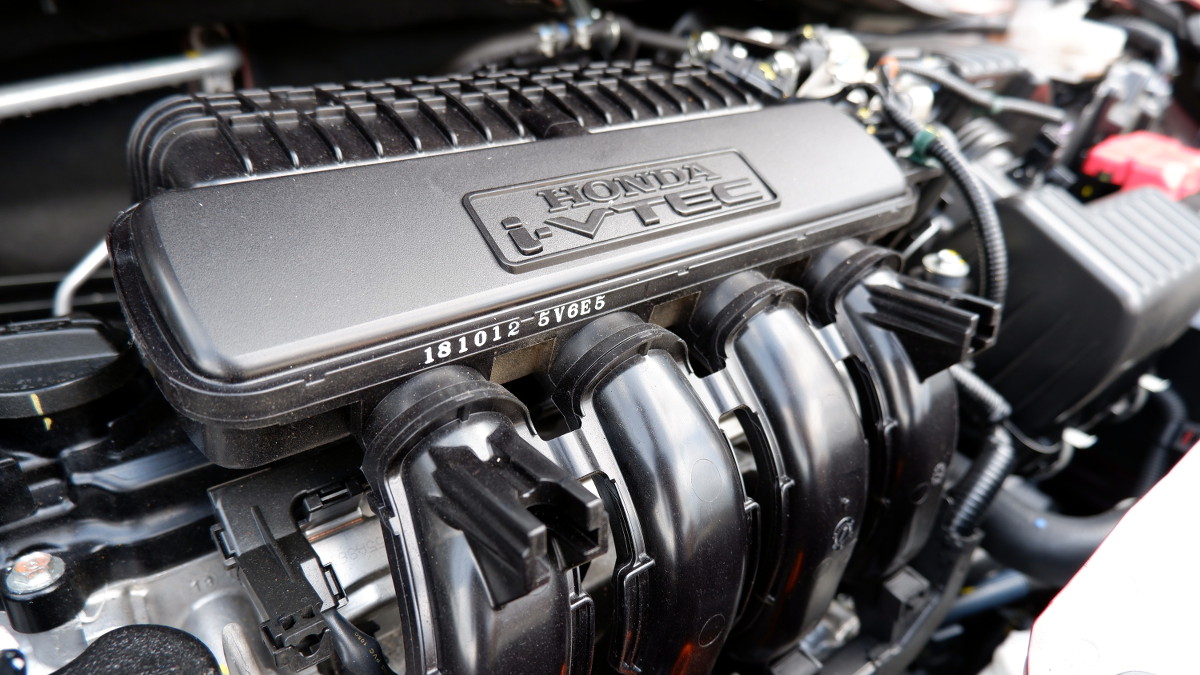 Down to a 1.2-liter SOHC i-VTEC motor from the previous 1.3-liter unit, yes, and now mated to a CVT instead of a conventional auto. Peak figures are 89hp and 110Nm, versus the old engine's 99hp and 127Nm.
That might seem disappointing on paper, but in the real world, that's pretty much all the power and torque you need from a small city car. Low-end pull still isn't Honda's strong suit, but the Brio's not at all lazy off the line. And from crawling speeds, it gets you up to the speed limit—whether that's 60kph in the city or 100kph on the expressway—more quickly than you'd expect from a small engine paired with a CVT.
Even fully loaded with passengers and cargo?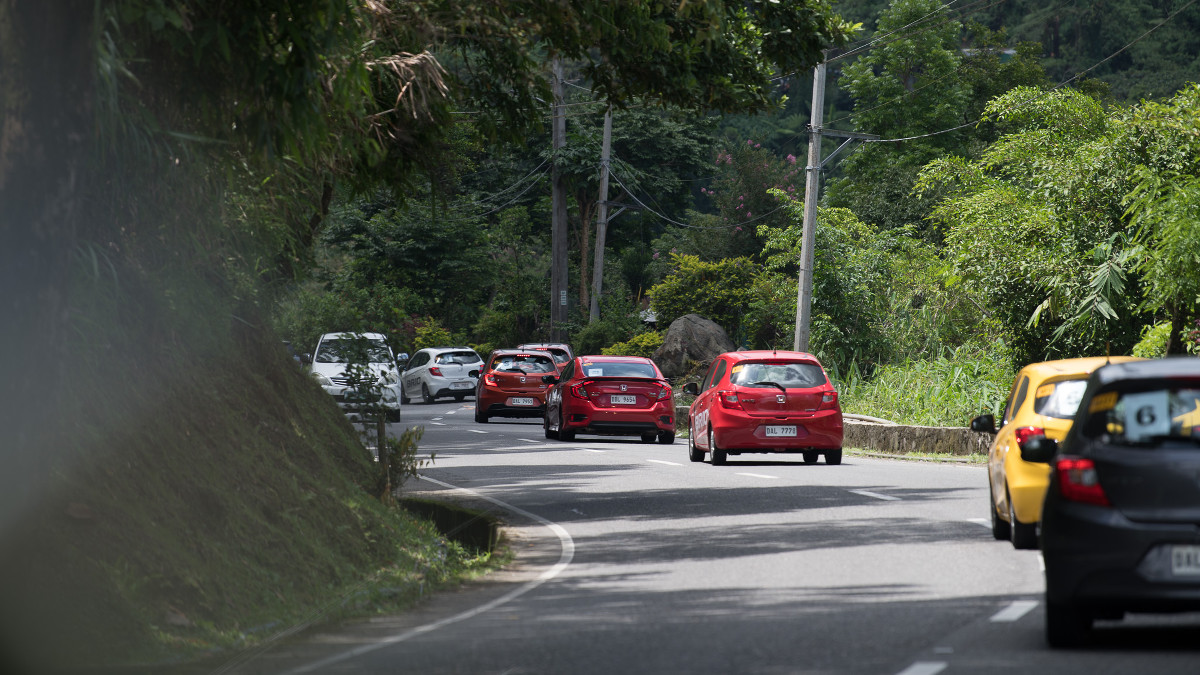 There were four of us in the test car during the media drive to Baguio. Obviously, passing other vehicles requires a good deal of thought on top of engine-wringing if you're already running over 100kph, because high-speed overtakes—especially going up a mountain road—isn't what this Honda was designed for. What the car lacks in performance, you have to compensate for with planning and smart driving. Or patience, if the vehicles ahead are doing a Gandalf on you. A word on the RS variants: The additional 23kg of mass they have over the midlevel V variant was apparent in uphill sections and passing situations.
After a very fast-paced drive from La Union to Baguio via Naguilian Road, then Baguio to Clark via Asin Road and TPLEX/SCTEX, the RS's fuel-economy meter showed a reading of 12.9km/L. The V variant, in mixed city-highway driving that is more representative of what a typical owner would put this car through, returned 14.2km/L. Note that we used fresh units with under 100km on the odometer at the start of the trip; we'll update you on fuel-economy figures when we do a comprehensive test drive in the near future.
So how was the car going up Baguio?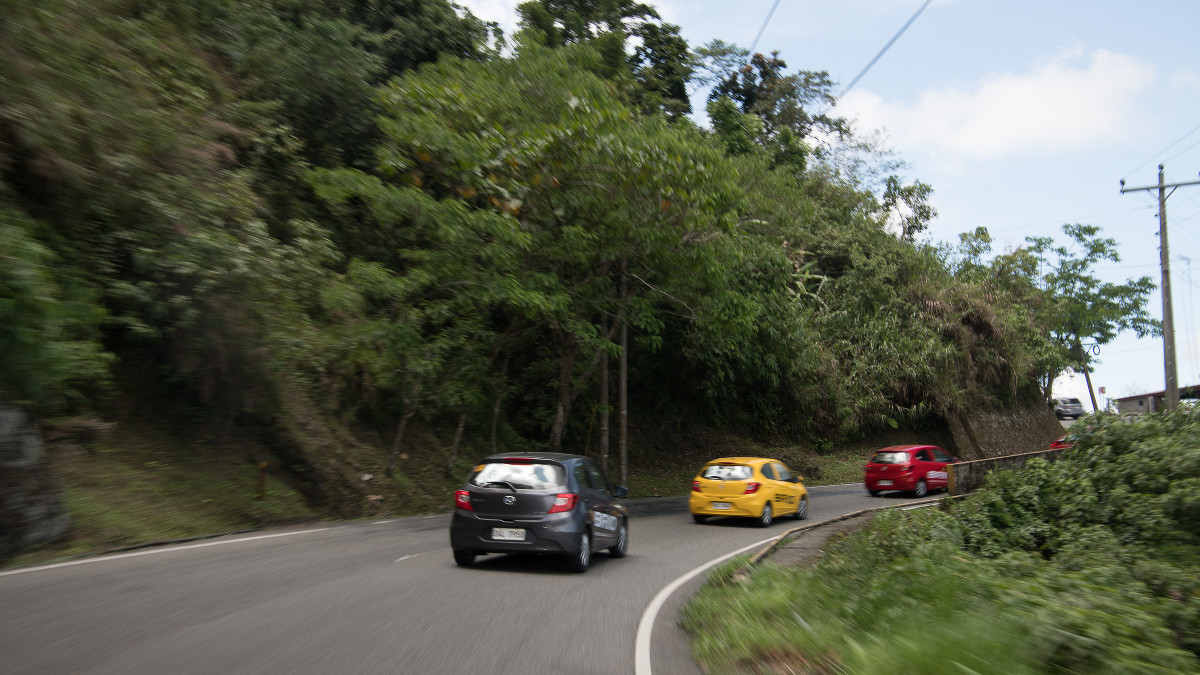 It managed to remain composed even through the more arduous part of the journey. On the open road, the Brio could hold its own, keeping steady against crosswinds and bigger vehicles barreling past on either side. Noise suppression starts to get a bit challenged at highway speeds, at which point the sound output from the low-mounted speakers in the back has to compete with some wind and tire noise. It's not so much an issue when you're seated in front, owing to the tweeters mounted on the A-pillars.
Ride quality is better than in the old car. This new model tackles ruts, bumps, and potholes with more finesse, whereas its predecessor tended to thump over road imperfections and transmit quite a bit of impact into the cabin. All the seats are sufficiently padded; the driver's seat has a good amount of side bolstering, and gets an adjustable headrest in the RS variant. You won't be uncomfortable spending hours on the road in this cabin.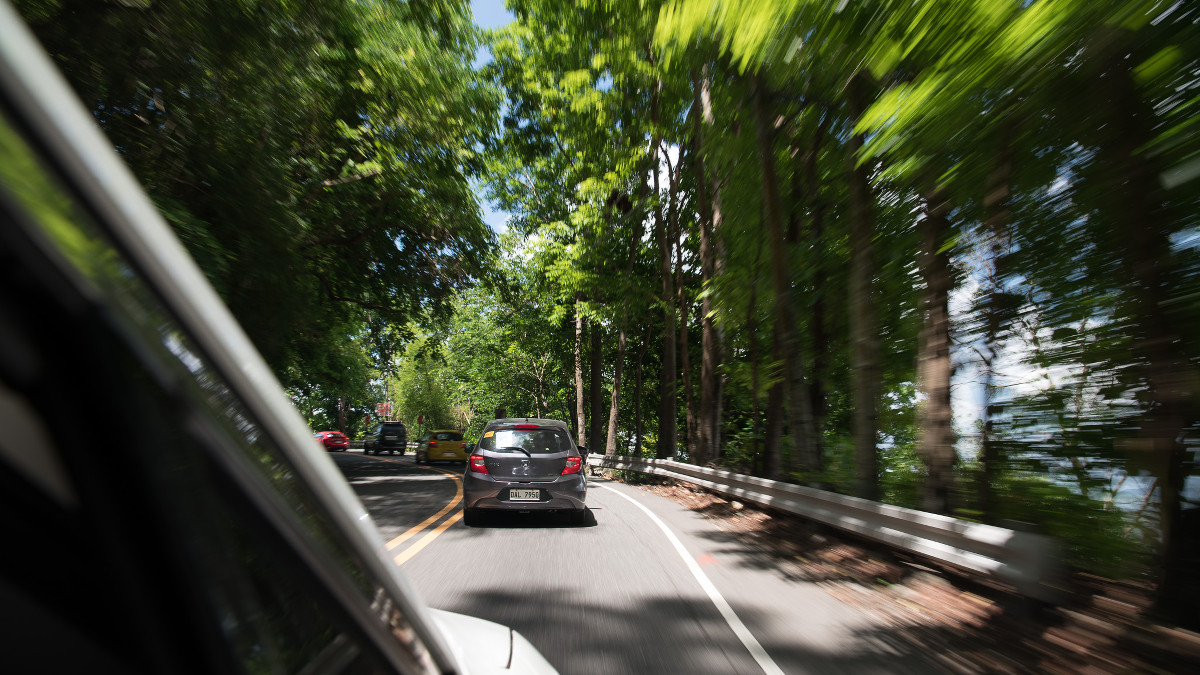 Despite riding on a lengthened platform, the Brio is still a nimble and sharply handling car that's fun to toss around. It's only when you push the car's limits around corners that the wheelbase stretch becomes perceptible, but that's not a situation this Honda will often find itself in, if at all. Tackling bends and sweepers, it's surefooted and steady, hardly ever lolling around as you brake and as the nose promptly orients itself according to where you turn the tiller. Steering response is direct and swift, even if steering feel is light and anesthetized. This car would excel in a slalom course, where handling trumps outright speed.
And in the city?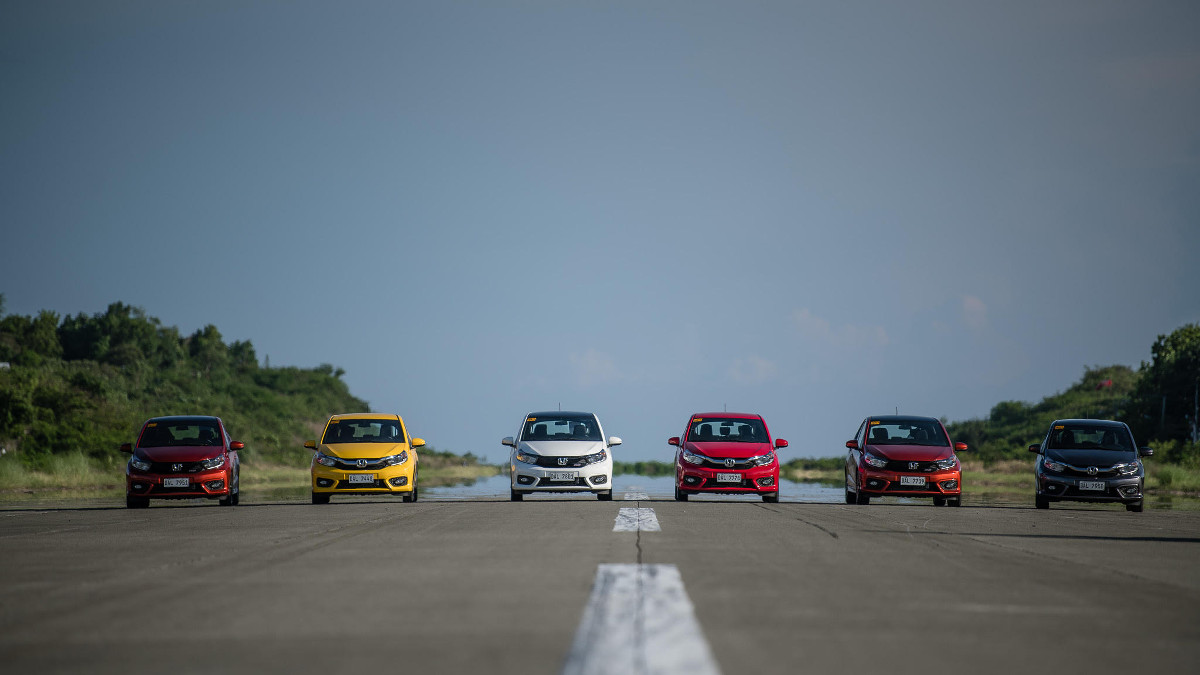 Isn't the city—Metro Manila, to be exact—kind of like a huge slalom when you think about it? This will always be where the Brio shines. On tight roads and in parking lots, it's as easy as before to slot into available openings. It's the quintessential urban runabout that takes you where you need to be in a comfortable, efficient manner, and even lets you have fun while you're at it, traffic conditions allowing.
It's honest about what it is and what it can do: an entry-level car that makes the right compromises to achieve more than the expected level of quality, performance, comfort, and functionality in its class, and still deliver the goods when asked to venture out of its comfort zone on occasion. In this respect, it's got the edge on its other reasonably priced competitors.
As to how much the price will go up beyond the introductory period, we'll give you the figures once we have them. Another story for another day.