I've heard this question a million times: "Will (insert car name here) make it up to Baguio?" Whether it's a car, van, or truck, as long as it doesn't have a million horsepower, people will invariably ask 'The Baguio Question.
I can imagine some of you rolling your eyes right now. "Of course it will make it to Baguio! Nobody would sell a car that wouldn't!" But back in the bad old days of bias-ply tires and bell-bottom jeans, there were no guarantees that your carbureted car would make useable power up in the thin air of Baguio. The relatively crude fuel systems of carburetors would sometimes choke due to cold or thin air, or even due to excessively steep slopes.
Which is why there's a reason for old-timers or casual motorists to be doubtful. Thanks to electronic fuel injection, however, even the cheapest and most underpowered gasoline cars can now adapt to a wide variety of altitudes and weather conditions. 
ADVERTISEMENT - CONTINUE READING BELOW ↓
So, yes, the Toyota Yaris can make it up to Baguio. Not as quickly as, say, an 86 sports car, but it'll do it. Of course, the Yaris is not optimized for hill-climbing.
What other small hatchbacks can we consider?
The Suzuki Swift is the new kid on the block. While we've been impressed with its handling and performance thanks to its modern, ultra-lightweight Heartect chassis, there are no engine choices aside from the 1.2-liter K12, with a piddling 82hp. While this is more than enough for Baguio climbing, we get the feeling our question-asker wants a little more 'oomph' for their small car.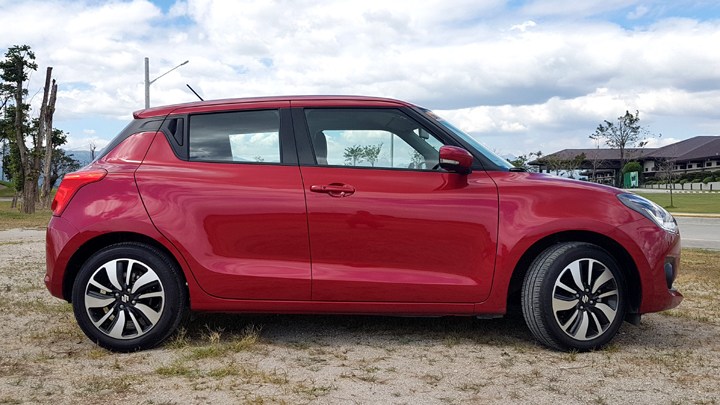 ADVERTISEMENT - CONTINUE READING BELOW ↓
Recommended Videos
The Ford Fiesta EcoBoost is the most obvious mountain climbing candidate. It has a rally racing heritage, a 123hp turbocharged engine, and a six-speed DCT—a dual-clutch automatic transmission—which shifts quicker than you can blink. Unfortunately, stop-and-go traffic, as you might find in Baguio City on weekends and holidays, is not the DCT's forte. A new Fiesta may also be on its way, likely with the same new six-speed automatic as the new EcoSport.
The Hyundai Accent Diesel Hatchback is likewise a high-performance car clothed in the sheetmetal of a baby hatchback, but it may also soon be supplanted by a new model, as the sedan has just been.
Moving on, there is also the Mazda 2. On paper, the 106hp engine might not sound like much, but as the hatch weighs over a hundred kilograms less than either of its turbocharged competitors, performance is nearly identical. Low weight, a responsive six-speed automatic, and fantastic handling also make it a very fun way to climb mountains. Plus the transmission fluid and coolers of the torque converter give you a safety cushion in stop-and-go traffic. Unfortunately, while it is a fine and fun way to get to Baguio, the Mazda 2 has a very tight back seat and trunk. It's great for singles or young couples, but maybe not something for a family or barkada trip.
ADVERTISEMENT - CONTINUE READING BELOW ↓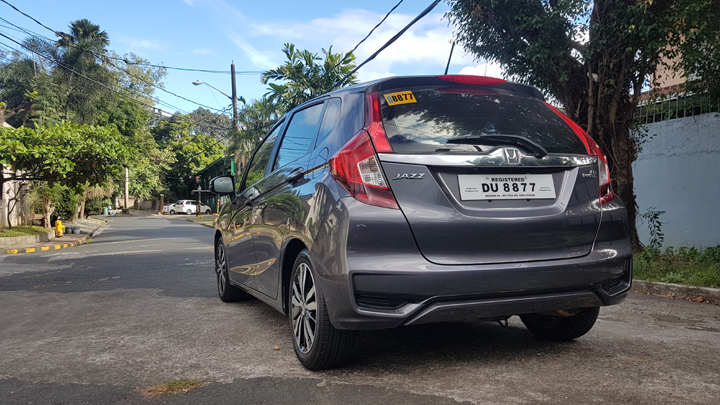 The last hatchback in the class is the Honda Jazz. While it's getting on in years, this hatchback is still unbeatable in terms of interior space. Also, the feature set is impressive. This includes a big, easy-to-use touchscreen with navigation features and a smartphone mirroring system.  Its 116hp 1.5-liter engine, mated to a 'seven-speed' continuously variable transmission (CVT), is a smooth performer. This combo allows for impressive performance, even in hilly areas. On the debit side, you need to option up to the top of the line model to get all six airbags (the Mazda 2 is the same) and that navigation system.
ADVERTISEMENT - CONTINUE READING BELOW ↓
The Toyota Yaris, on the other hand, has seven airbags—with an extra one for your easily breakable knees. And the new touchscreen infotainment system, while not the flashiest of units, now has smartphone mirroring, allowing hands-free Waze and Spotify synchronization.
While the Toyota's performance isn't quite on the same level as its main competitors, the 1.5-liter 2NR-FE engine produces a decent spread of torque, and dual variable valve timing allow it to breathe better than before. The CVT isn't quite as responsive as the Honda unit, but it's more responsive than before and better able to cope with traffic than older Yaris units, though we recommend sitting out the major jams in Baguio and walking, when possible (no need to stress either the car or yourself). And if you're looking for more economy and are okay with rowing your own gears, the 1.3 MT for under P900,000 also comes with seven airbags and stability control.
ADVERTISEMENT - CONTINUE READING BELOW ↓
The trip to Baguio isn't as daunting or difficult as your graying old titos may claim it used to be, but there is something to be said about picking the right tool for the job. In the end, it comes down to personal preference, so it's up to you to visit the dealers to see (and of course test drive) these cars.
Are you looking to buy a new car? Visit our Get a Quote page.