What is that?
This is the new Porsche 935, a 'single-seater, near-standard, non-homologated racing car' according to Porsche. But more prosaically, it's a 911 GT2 RS-based, 77-car track toy that pays homage to the monster 911 endurance racer from 1978—the one they called 'Moby Dick.' Basically, a rebodied GT2 RS ClubSport. With extra bits. Quite a few extra bits. And we got to drive it as hard as we wanted to, even though it was all a bit intimidating. But more of that in a minute.
Explain. Does this require a history lesson? I can feel a history lesson coming up...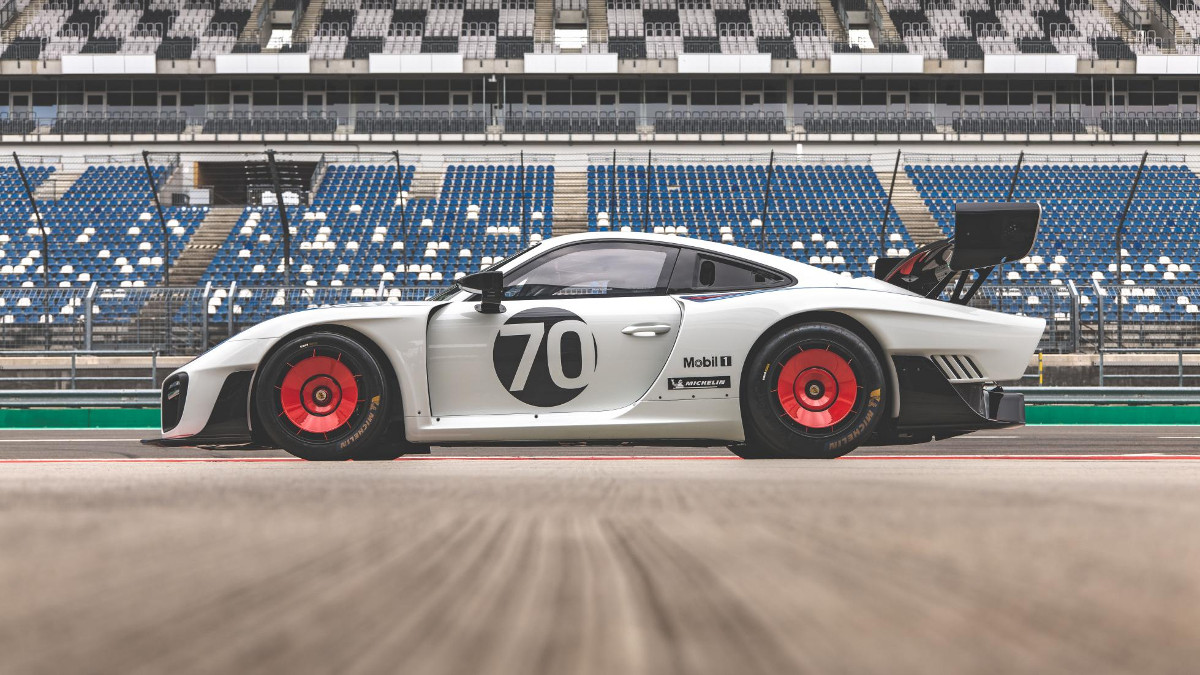 Continue reading below ↓
Recommended Videos
Maybe a short one. I'll do the bluffer's guide potted version. If you've ever even mildly delved into either Porsche history or retro endurance racing, you'll probably have come across the original Porsche 935s, simply because they were so wild.
It started way back in 1976, when Porsche went hunting at Le Mans with a modified 911 3.0-liter Turbo called 935, winning every time it started between 1976 and 1981, even clinching overall victory in 1979. With fancy lightweight, slant-nosed, wide-arched, double-bewinged GRP aero and 600hp, the original 935s actually famously needed 70kg of lead adding to their structures to reach minimum race weight of 970kg, and they still dominated, cutting swathes through the contemporary competition.
But it wasn't until 1978 that the one called 'Moby Dick' appeared. With its bloated white bodywork and cartoonish lines, you can see why it may have been dubbed the white whale. It turned out to be the one that everyone remembered (probably because of the nickname), but it wasn't the most successful of 935s, only coming eighth in its one appearance at Le Mans. It was, however, the most powerful production 911 ever, punching out 845hp from a twin-turbo (previous cars were single blower) 3.2-liter flat-six in shorter races, and some 700hp in endurance trim. The legend reimagined by this new 935—still some 145hp short of the original car.
So, this one's also built for Le Mans?
No. Well, sort of. It could race at Le Mans, but the modern 935 hasn't been homologated for a particular series, so the designers have had a bit more freedom to express themselves. It's basically a fully aero'd-up version of a GT2 RS (991.2 for those who need to know the Stuttgart decimals), clothed in aluminum, carbon, and kevlar bodywork—it weighs within 10kg of a GT2 RS, despite being quite a lot bigger.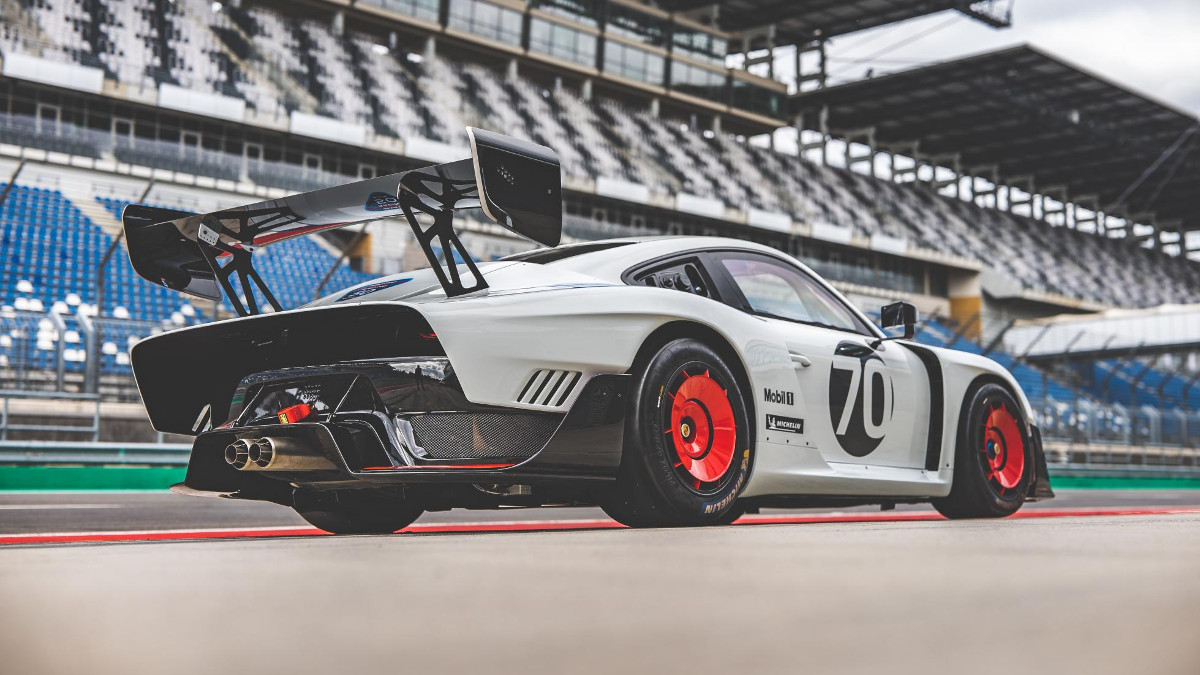 It's 4.87 meters long, and properly wide at 2.03 meters across, with extended bodywork like its granddad. There's also a bonkers rear wing that's 1.9 meters wide and as thick as your forearm, with LED lights on endplates like small car doors. In fact, they're endplates from the 919 Hybrid LMP1 car. Similarly, the wing mirrors are nicked from the Le Mans-winning 911 RSR, the fan-style aero wheel rims a nod to the original 935/78, the gatling-gun, center-exit, titanium twin exhausts harking back to the Porsche 908 from 1968. Even the shift knob for the PDK 'box is lightweight laminated wood, just like those of hardcore Porsches of old—the 917, the Carrera GT, and the Bergspyder.
It can race in all sorts of series—it just isn't homologated for any one particular championship. Think of it as one of the ultimate Gentleman Racer cars, for those that like a bit of swoop to their style, while still having the guts to put the wind up the frontrunners.
Is it all style and no substance, then?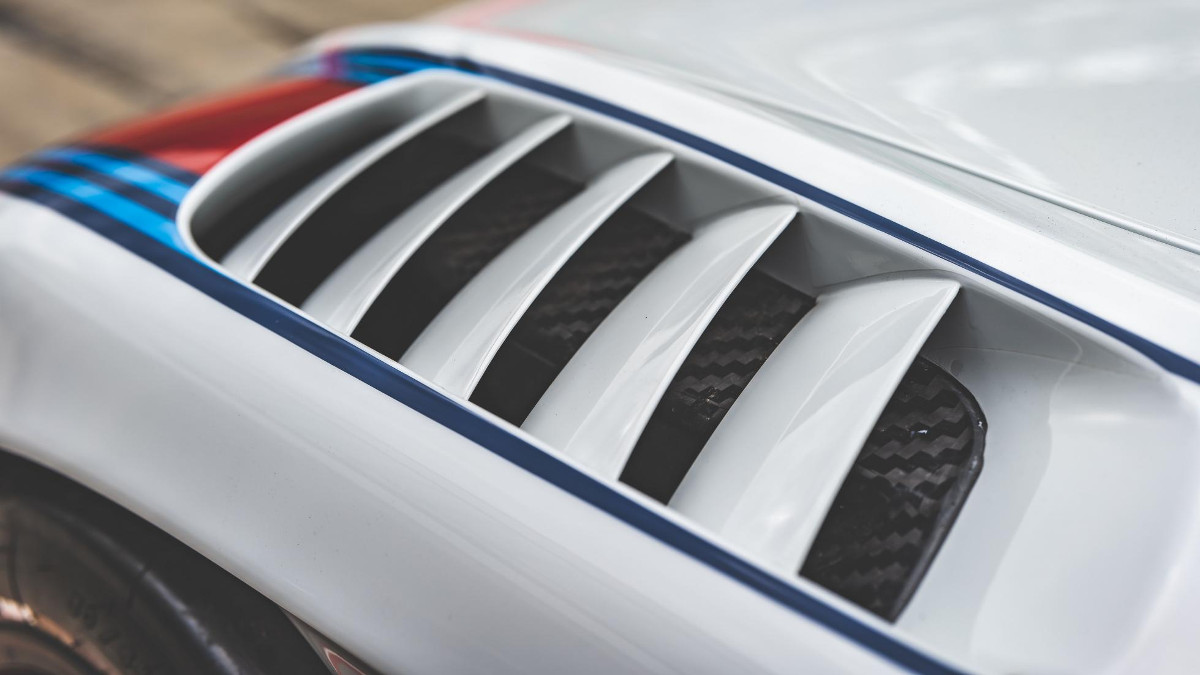 Nope, not at all, and no. Porsche does not take these things lightly, and the 700hp/749Nm GT2 RS is not exactly a wet weekend in the first place. The 935 adds that aluminum/steel composite body with lots of kevlar and carbon fiber, a full racing interior, an FIA roll cage, seat, harness, and fire-extinguisher system, an air jack, a 115-liter fuel cell, a racing limited-slip diff, a removable escape hatch, dual brake circuits, racing brakes, and a full suspension rethink optimized for running slick tires.
This is not a poseur. Or at least not one without some hardware to back up the show. It's also got all the usual traction controls, stability programs and full aircon—so it's not uncouth.
So, what's it like to drive?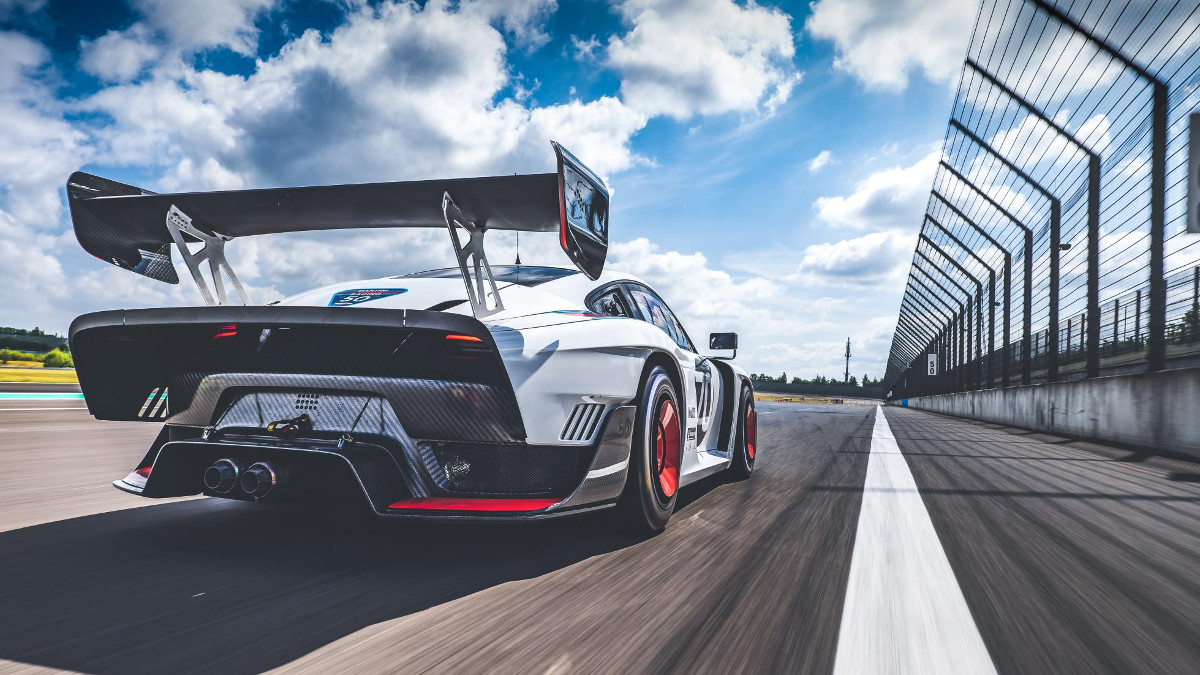 Bluntly? Dead easy, actually. I know that sounds daft, but to actually drive this car about, it's no more difficult than a 911. It's a seven-speed PDK, so apart from some epic blindspots from the full race seat and race-car bodywork, it's a peach. The engine is tractable and lumpless, the car light and responsive. Yes, there are a lot of buttons, and the cut-down carbon steering wheel is a bit intimidating, but once past that, it's just like a road car. Ish. You'd have trouble reverse-parking with a six-point race harness and full HANS neck restraint on, anyway...
Focus...
But I digress. It's worth noting here that we were invited to drive the 935 on the Lausitzring in Germany, and to do so had to provide full race kit and driver capable enough. With everyone else busy, they sent me. Unfortunately, I mistakenly packed performance thermals instead of fireproof underwear, so ended up strapped into the 935 wearing full hot-weather thermal undercrackers under a moldy old race suit I had from when I was about six stone heavier. It was toasty outside, and I was literally basting in my own juices. Sub-optimal.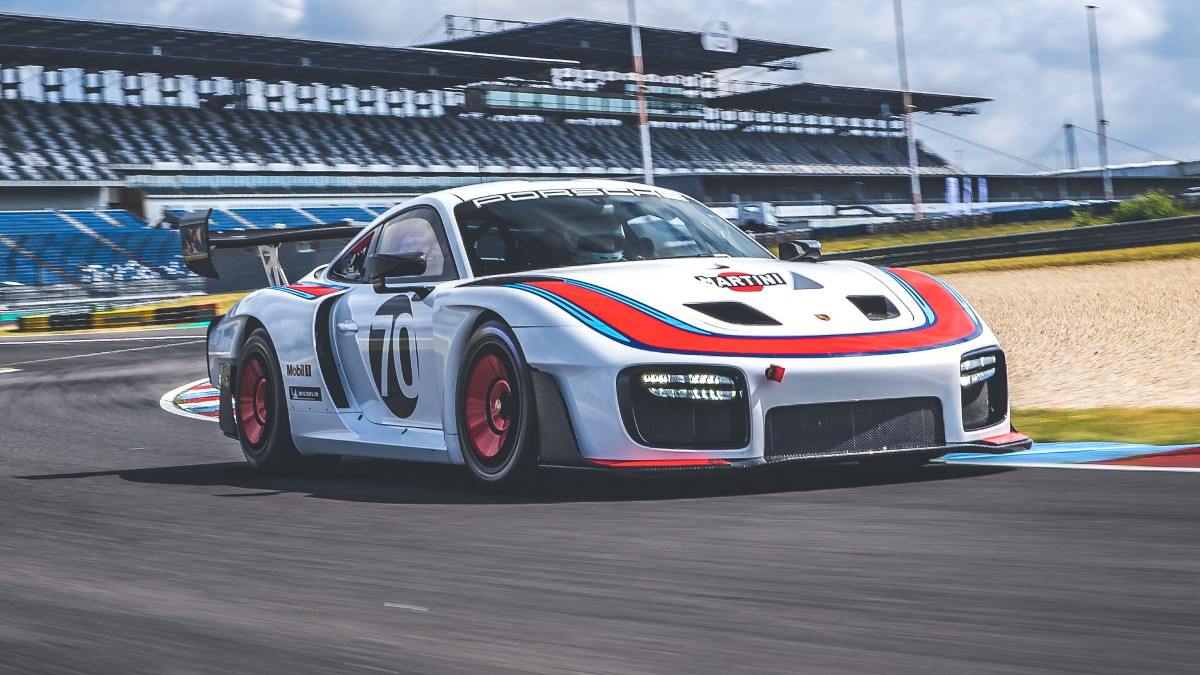 Without any experience of the circuit, the first couple of laps were cautious, my excuse being that I needed to 'get some heat into the tires'—which is not an outright lie. The 935 was tight, bright, and on-point, reacting to steering input with the kind of point/shoot precision that makes road cars feel like their steering racks are constructed entirely of candyfloss and spit. The motor is reliably mighty, the PDK snappy and regular.
The whole dynamic story comes later, however. Because if you think that you've experienced downforce but weren't entirely sure, then you haven't. It is entirely unmistakable. Once up to some sort of speed, the way that the slicks and the aero on the 935 conspire is literally breathtaking. Turning in at speeds at which—in a road car of any supercar stripe—you would very definitely crash, only to have the car arc around the apex like a mag-lev train, requires...recalibration. It took me a few laps to trust it, but once I was somewhat acclimatized, the 935 was being flung into corners at speeds I wouldn't have thought possible.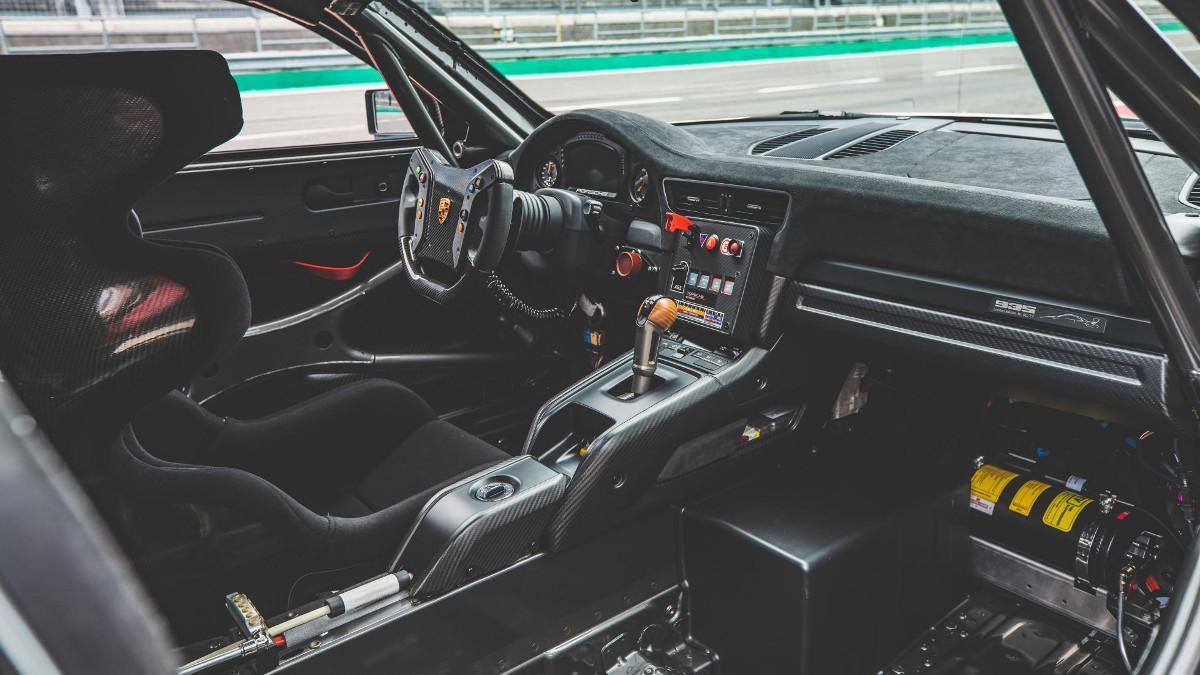 Leg-press the concrete-solid brakes—literally stamp on them, the only way to get them to do anything significant—marvel at the regularity of the retardation, and turn in at least 80kph faster than you think. Bleed the brakes off as you turn into the apex, start driving out of the corner, lean on the grip (both aero and mechanical), before winding out some 700hp for the next straight bit. Addictive? It's like automotive crack. I learned three things: 1) Proper aero-equipped racing cars on slicks hurt your neck eventually; 2) Don't wear thermal underwear under a race suit when its hot; and, 3) Aero doesn't work in hairpins.
Oh, and a fourth—accidentally provoking oversteer with the traction control off in a 935 with 700hp, on a hairpin, when the steering wheel isn't circular, is something of a precious, desperate moment.
There is a slight feeling that you enjoyed this?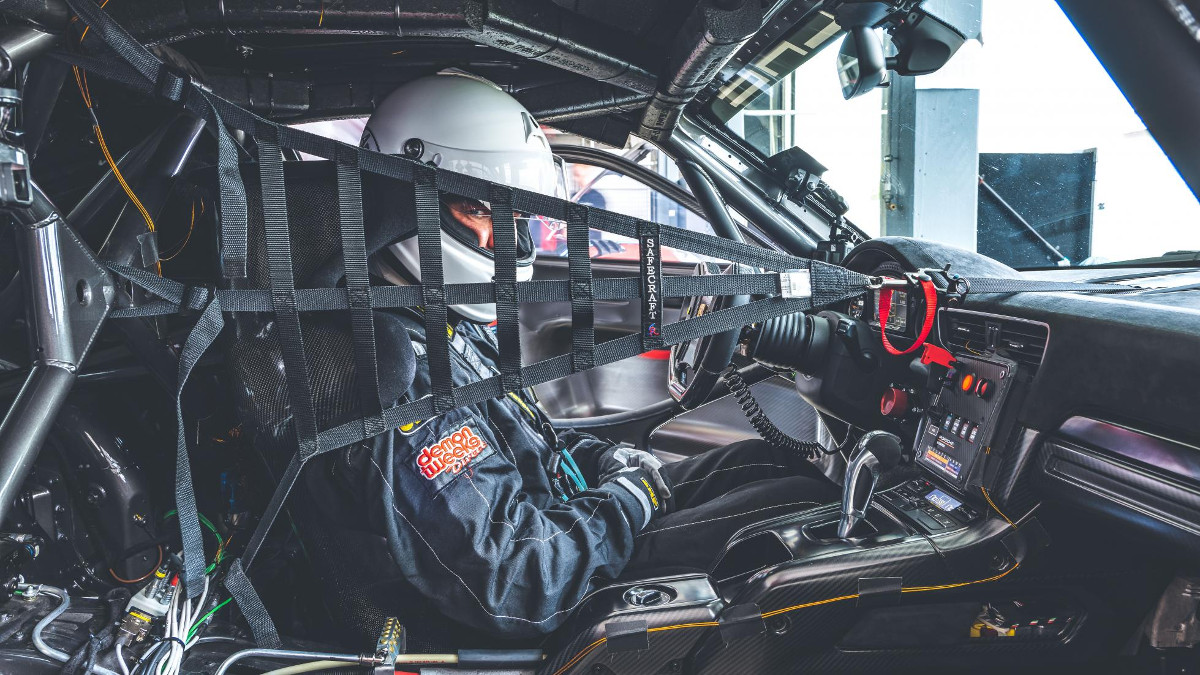 I'm not a track-day kind of person. I harbor precisely no dreams of being a racing driver. But wow, the 935 is a good laugh. Even 'competing' against yourself to stitch a decent lap together is challenge enough. At €701,948 (around P41 million) plus country-specific taxes, it's not a cheap hobby (particularly in the context of actually competing the car in 'proper' racing), but there's no more transformative convert than a skeptic. And the 935 has changed me.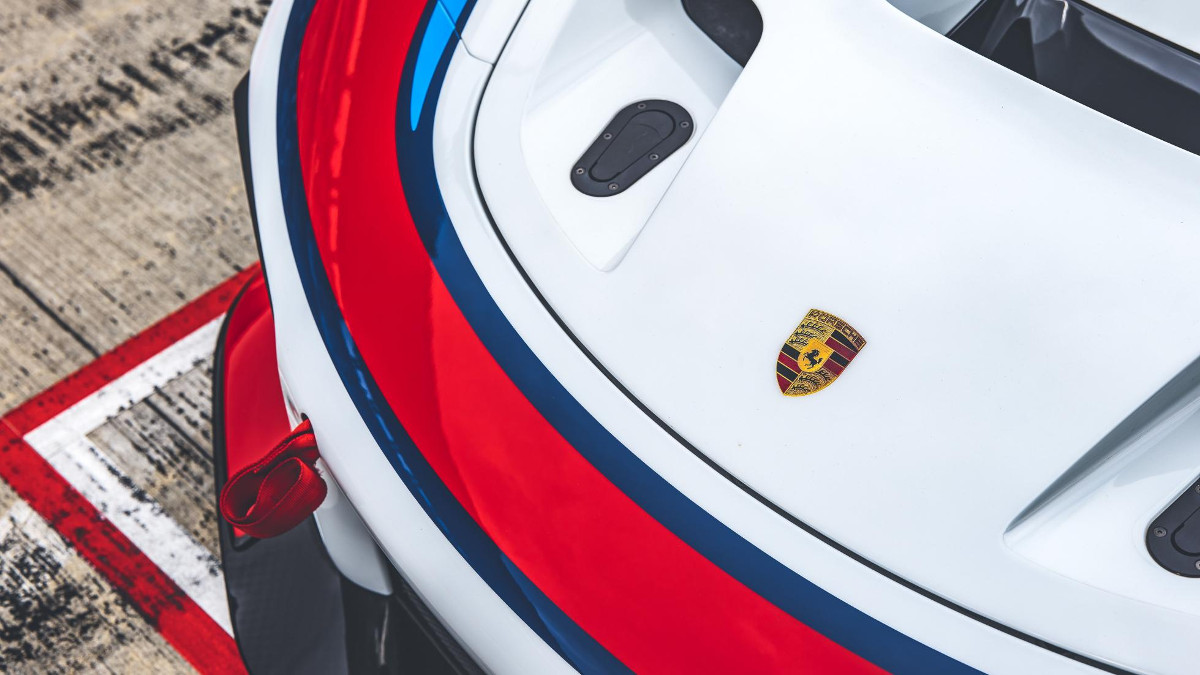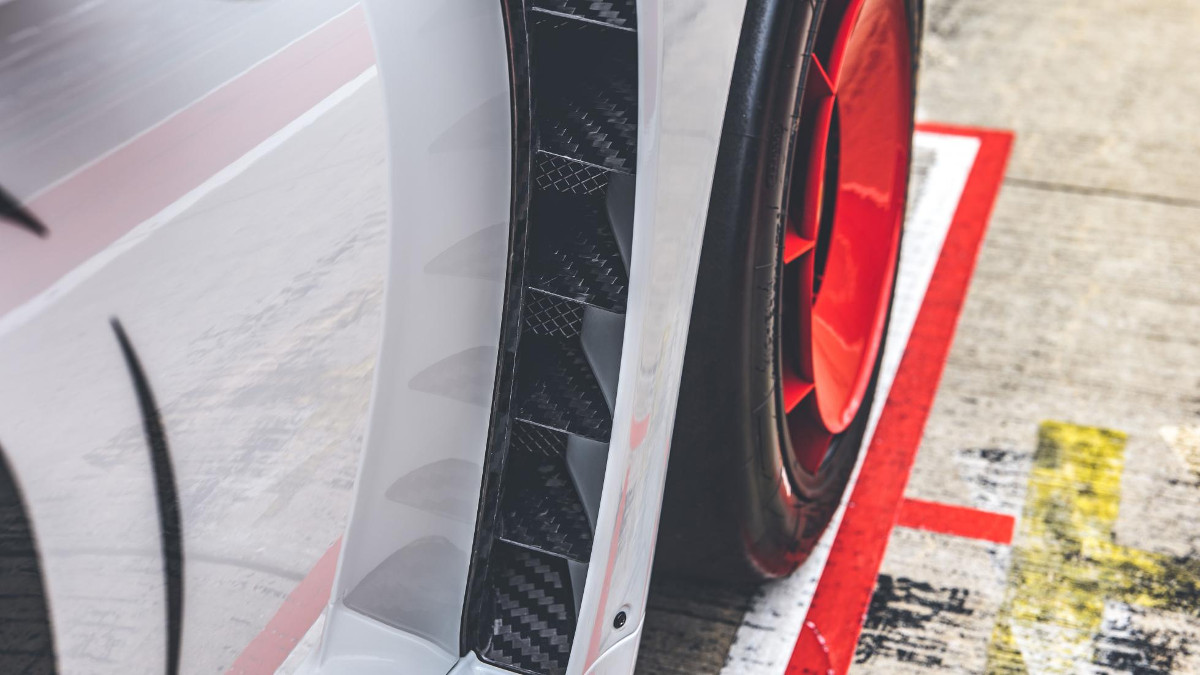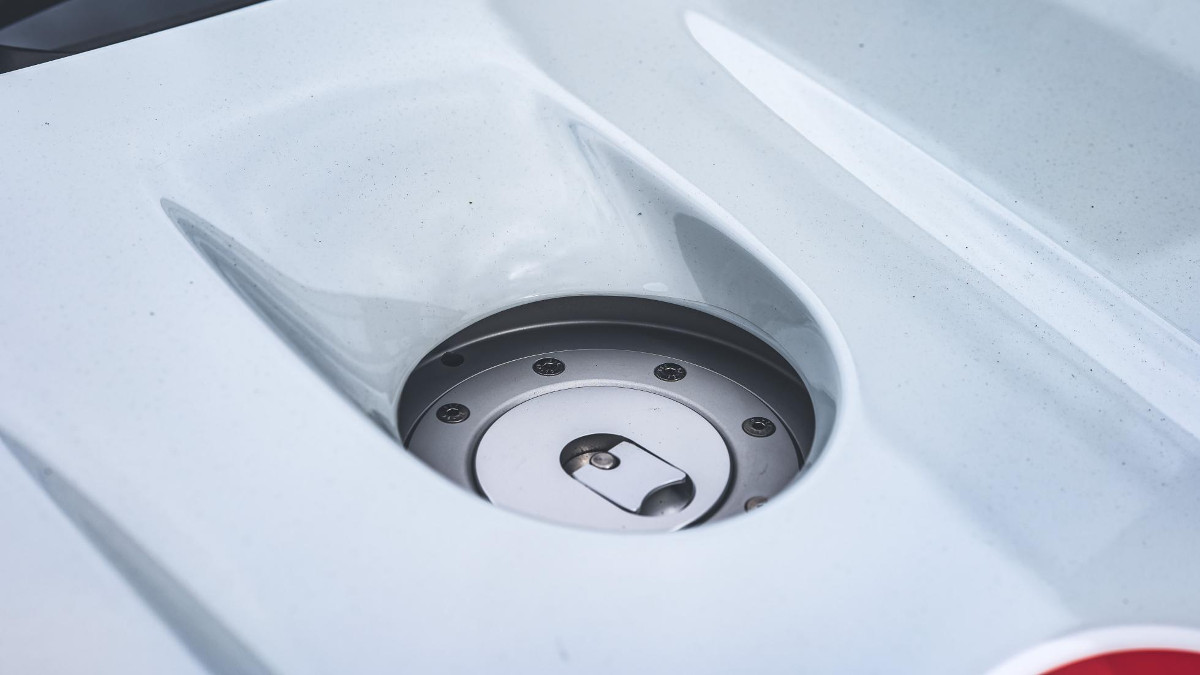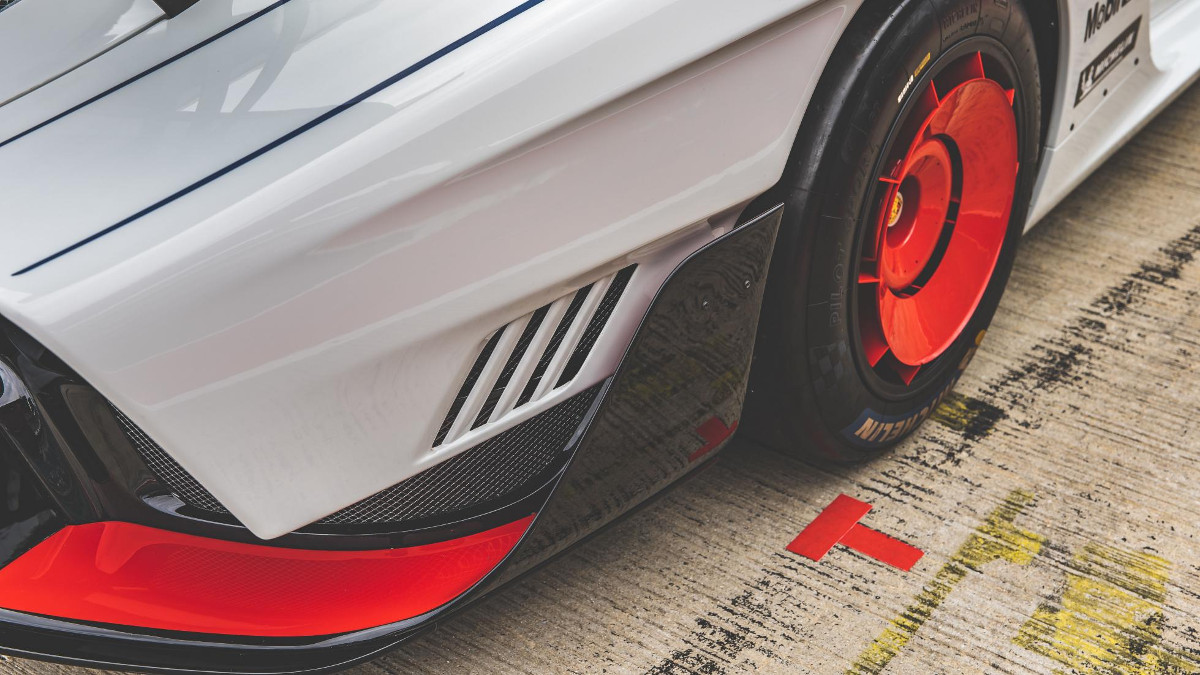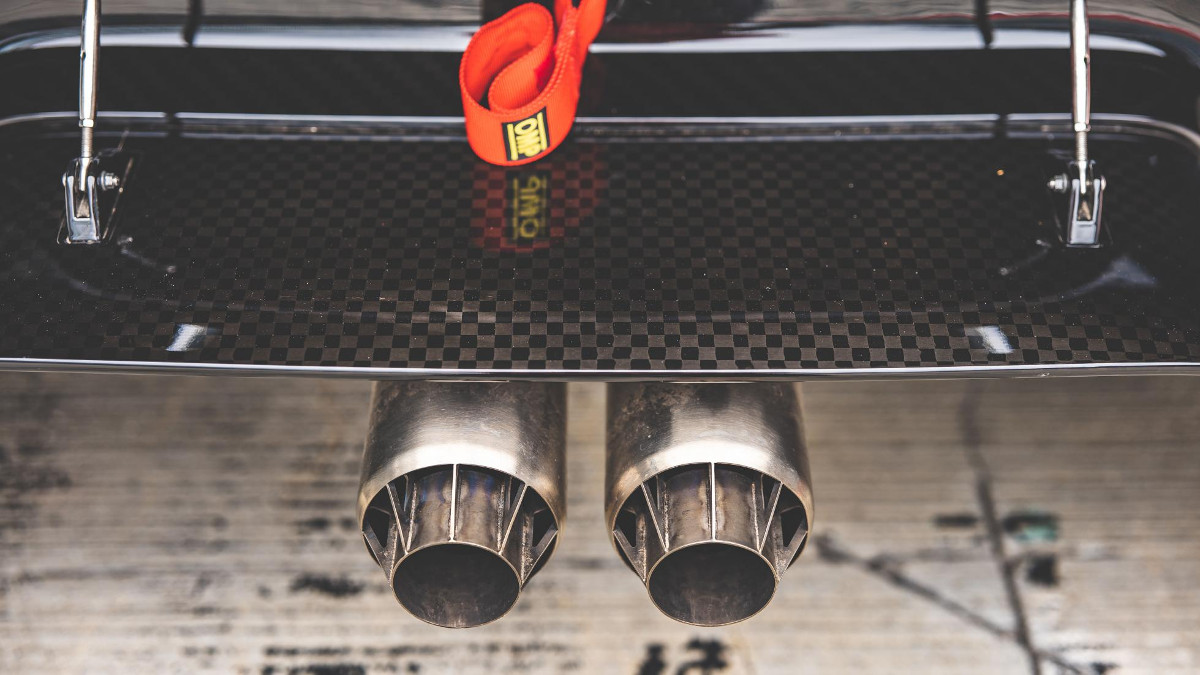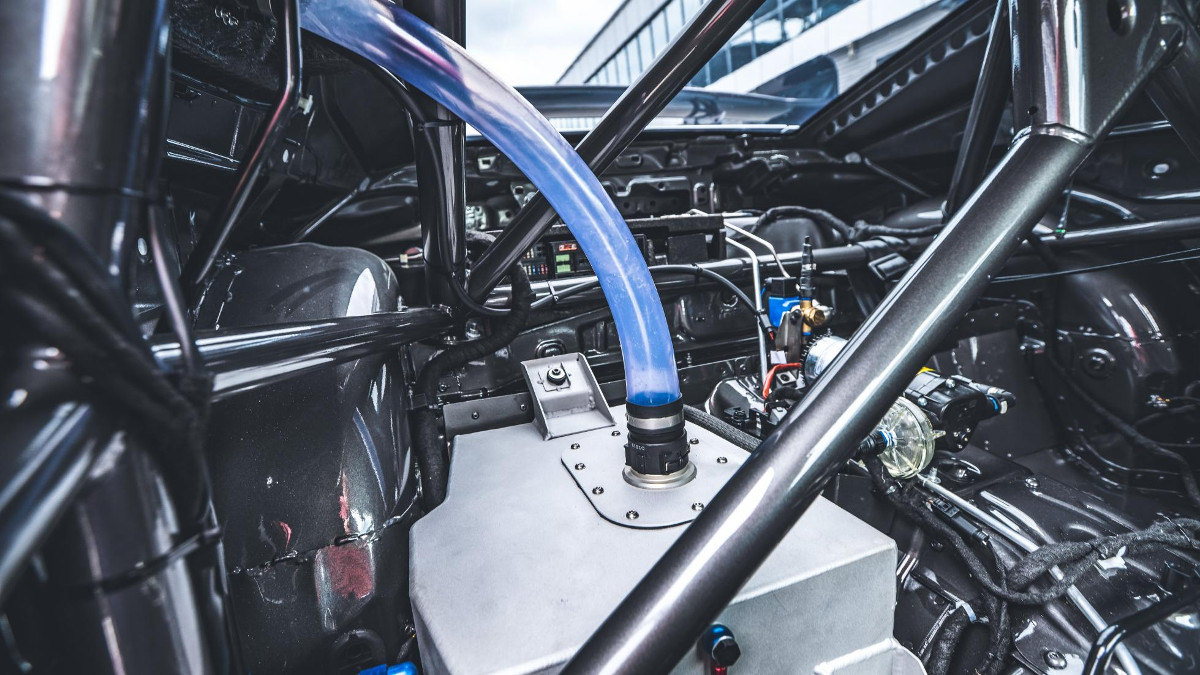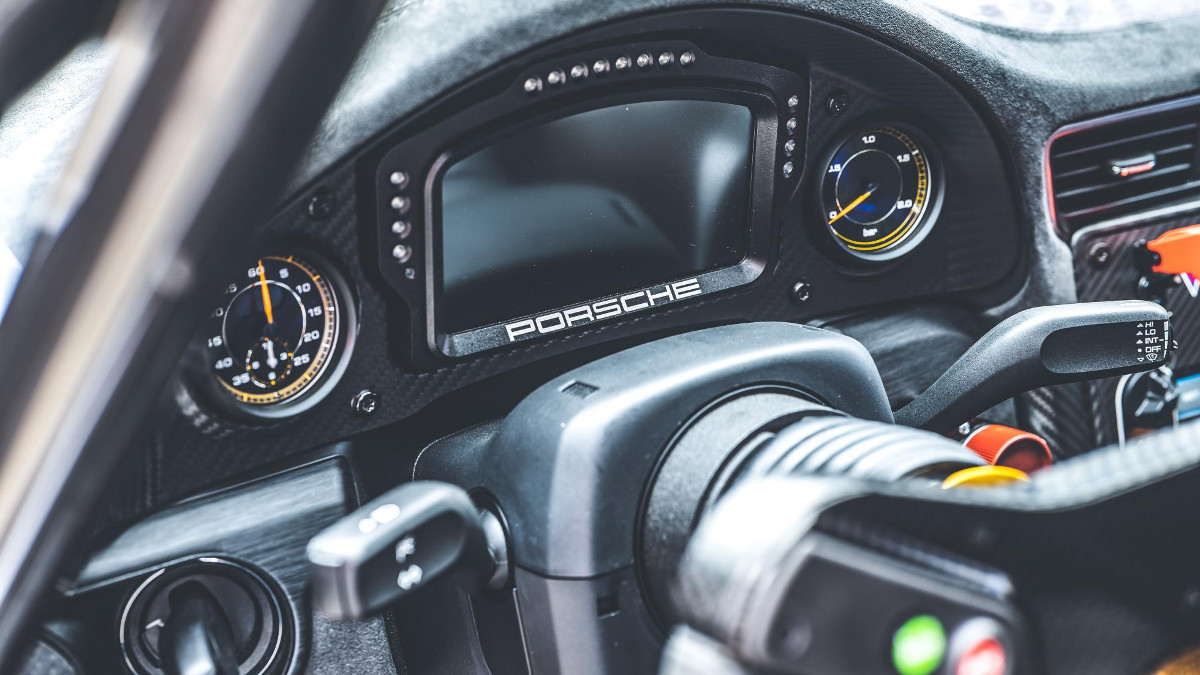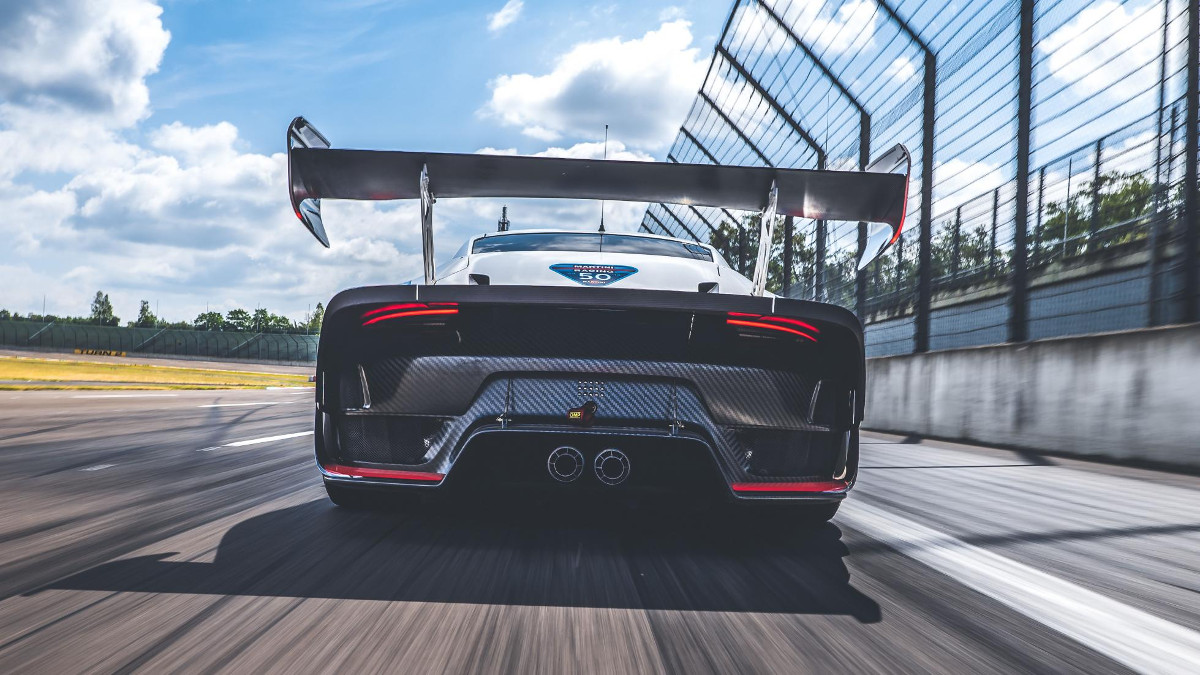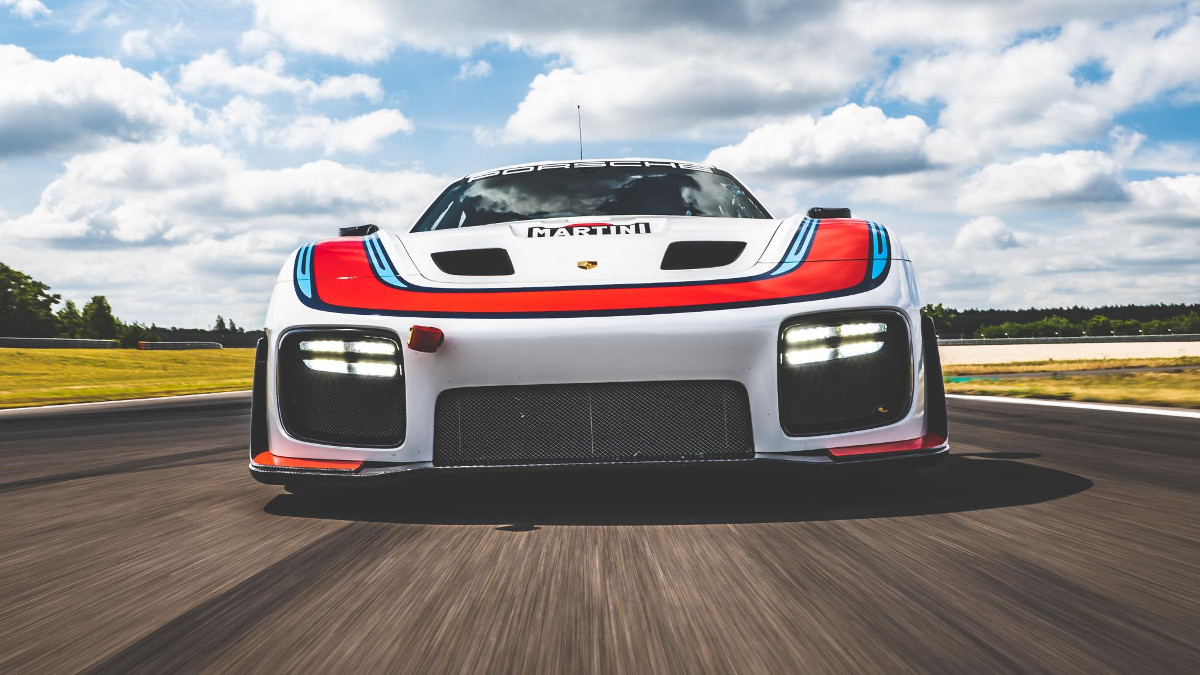 NOTE: This article first appeared on TopGear.com. Minor edits have been made.