The Aston Martin DBX is the brand's first SUV in its 100-plus years of history, an attempt to wedge open the tall-car-centric doors of global markets like China, the Middle East and the USA—places deeply attached to the idea of big-vehicle status. It's also a stab at making a usable, practical, everyday Aston Martin past the four-door Rapide AMRs still lurking at the factory. There's a brand-new production facility at St. Athan in Wales, variants in the pipeline, and a lot riding on the DBX's success.
At the moment, there's just one engine option for the five-seat, four-wheel-drive DBX, and that's a Mercedes-AMG-sourced 4.0-liter bi-turbo V8 with 542hp and 699Nm. Yep, it's the same motor that does duty in various AMG models, as well as the current Vantage and the DB11, and there's nothing wrong with it at all—although it's worth noting that the DBX was originally touted as a pure electric offering. A powertrain option that now gets dropped down the list of production priorities, although more versions are definitely in the pipeline.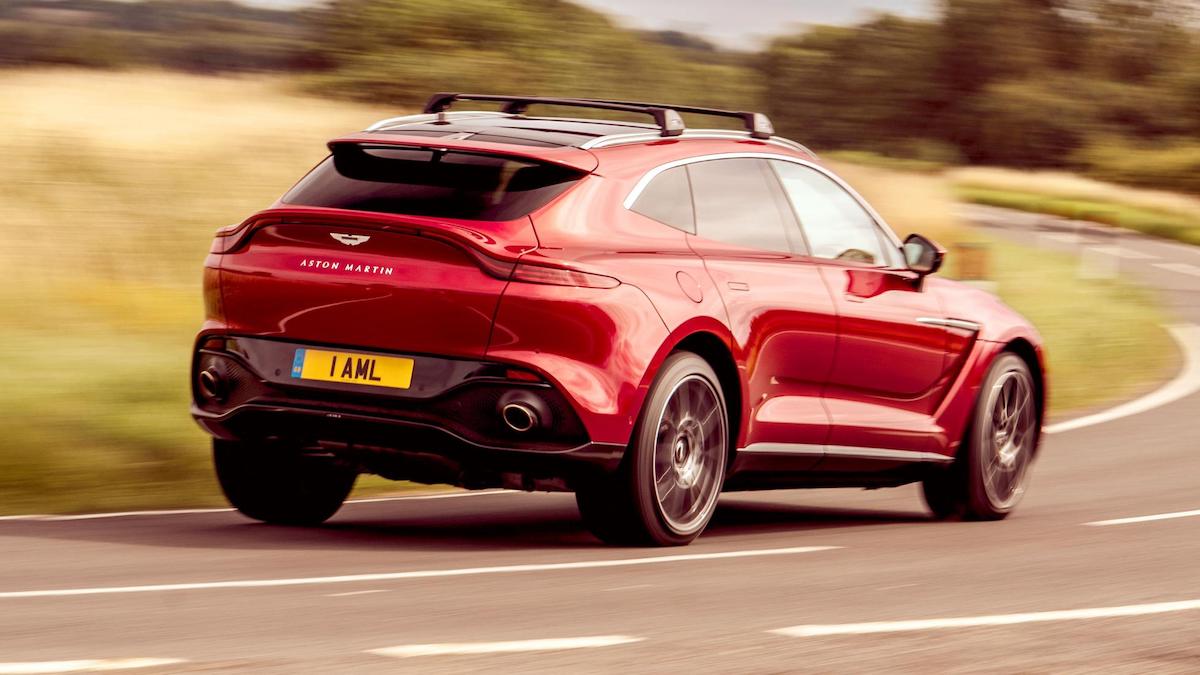 Continue reading below ↓
Recommended Videos
Still, there's a similarly Merc-made nine-speed auto 'box, triple-chamber air ride, a suite of electronically controlled differentials, electric ride control, and a host of other up-to-date tech that means this unique-looking Aston can cope with everything life throws at it—be that mud or racetrack curbs. Or possibly a little of both.
Layered over the hardware is a striking bit of design work by company design overlord Marek Reichman, featuring elements you don't usually see in the toolkit of blocky SUV design tropes. There's a long hood that butts up against a generously raked windshield, a low roofline, and a pinched ducktail at the rear that apes that of the Vantage. There's muscle and tone in the side profile, a long wheelbase, and plenty of detail—though it has to be said it looks better in the metal than it does in pictures, and that it does have some more awkward angles if you spend some time wandering around the car. But it's not boring—and there's a lot to be said for that.
On the road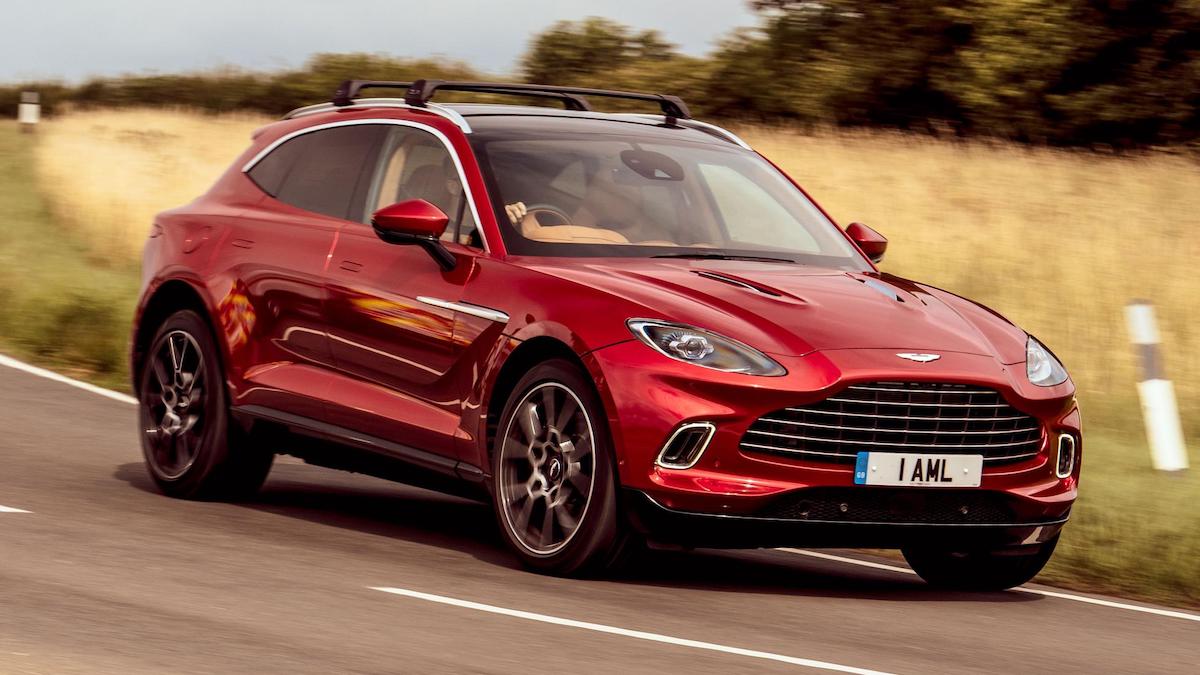 Usefully, the DBX has six drive modes (GT, Sport, Sport+, Individual, Terrain, and Terrain+), so the air suspension system has a decent chance of dealing with whatever you throw at it. On highways, it's a companionable—if not entirely fuss-free—cruiser, never quite aping a magic carpet thanks to a slight undercurrent of big-wheeled thump to the ride. And yes, the wheels are massive 22-inchers, which don't actually look too big.
Saying that, it reveals overtaking opportunities unavailable to more mortal vehicles, and the noise is nicely judged—a muted grumble in the more socially acceptable ranges, a bassy bellow with a hard-edged buzz when you reach for the faster arcs of the rev counter and the exhaust valves. The way the Merc-sourced 4.0-liter makes power and torque has been modified to better suit the X's characteristics, and it's pretty much spot-on. Similarly, when surfing around, the nine-speed auto seems to manage perfectly well. You don't really notice it, and that's a compliment.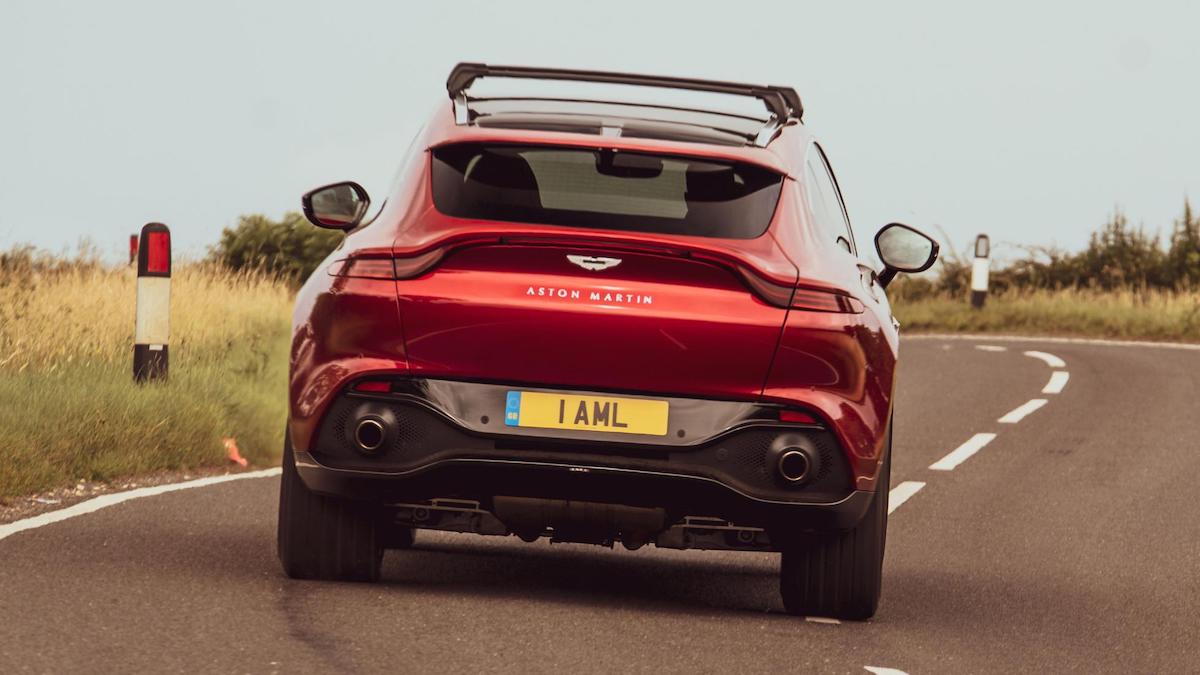 Given the opportunity to push (and drop the ride height a little for sporty reactions), it reveals a generally very safe balance with leanings toward rear-wheel-drive responses, a tidy, not-very-SUV set of dynamic traits. Basically, it's pitched somewhere between a full-fat fast SUV and an actual Aston Martin grand tourer. Some of that is the fact that it's quite low—at 1,680mm, it's some 60mm lower than, say, a Bentley Bentayga—but there's a keenness that's surprising. It's also marginally less satisfying on the track.
Now, circuits are not where SUVs of any stripe feel comfortable or even rational, but the DBX really can lay claim to being a properly sporting thing. It's not slick with speed, mind you. It doesn't feel like it slices through the air like a supercar—more a battering ram of performance with less barn-door aesthetic than the usual fast SUV. But it roars and bellows in all the right ways, making it feel properly rapid. The gearbox isn't the happiest going full-bore, either, despite the paddle shifters behind the wheel. Its responsive enough on upshifts, but really doesn't want to hammer a gear unless it's down in the comfortable end of the rev-range.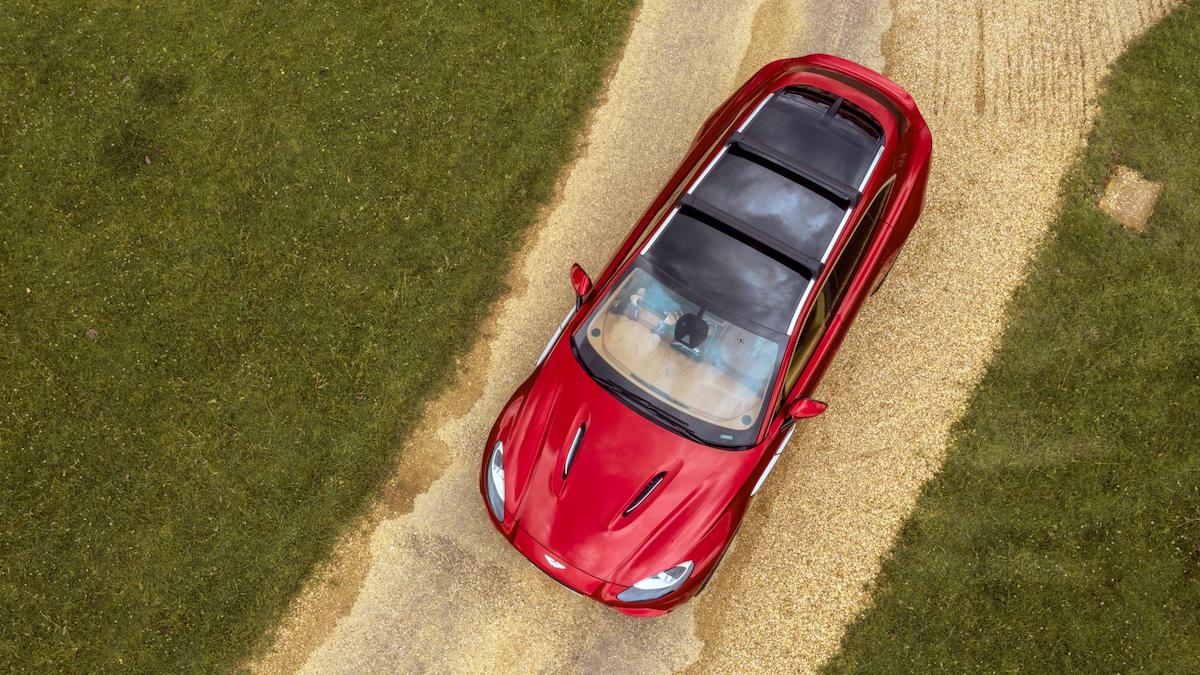 In its most extreme mode, there's a defined sharpening of the responses, and the active center transfer case can vary drive from 47/53 front-to rear to 100% rear-wheel drive, with the electronic diff in the back then pushing torque from side to side between the rear wheels on demand. There's also brake-actuated torque vectoring, and a 48V electronic anti-roll control (eARC) system replacing traditional anti-roll bars. Now this could make the DBX feel a bit stilted and digital, but it doesn't. There's a little lean, a little oversteer, and a feeling that whoever set the car up arranged it so that it felt like a real GT—albeit one that's levitating a foot away from where it should be.
But—and this is an interesting one—when in one of Aston Martin's more traditional products you disable the traction control and have at it, you get lots of oversteer. You also get reliable amounts of it, all the time. The DBX, on the other hand, has a tendency to second-guess you, and tidy up your worst excesses even with the minders switched off. That's safe. That's rational. But that's not the usual Aston way. What it means is while the DBX can dance, it doesn't necessarily flow as well as a rear-wheel-drive Aston product. Not a huge surprise, and it's not a disappointment as such, but you'll find the DBX more satisfying on an actual road—albeit at less warp factor.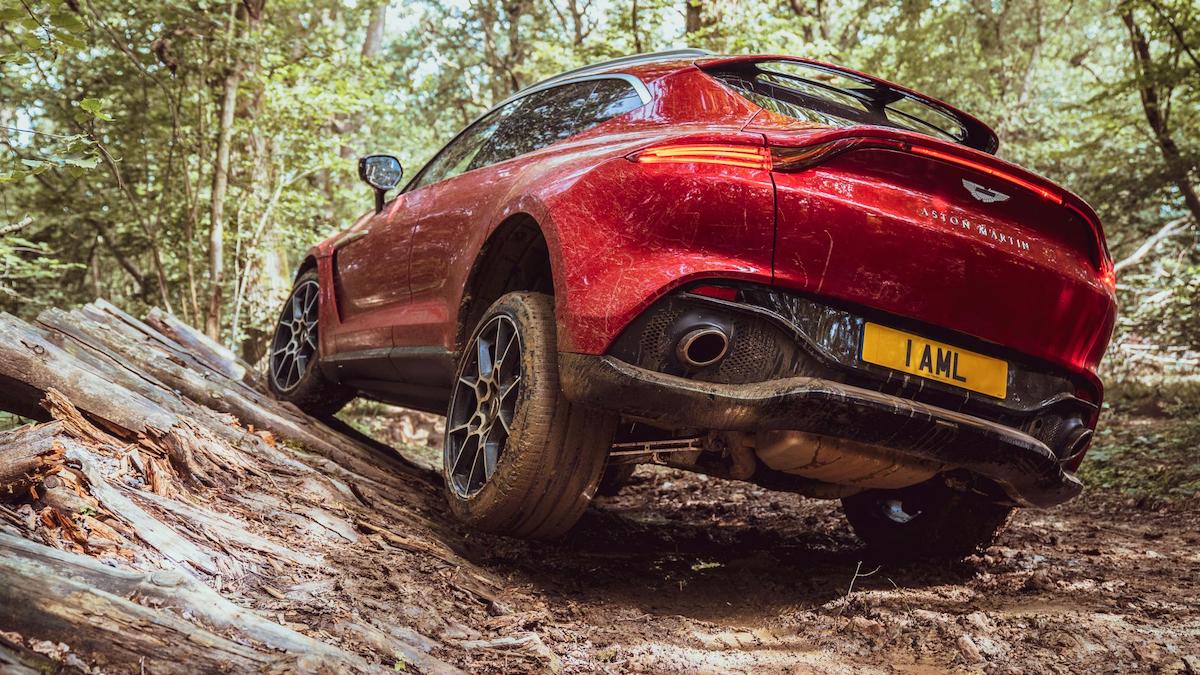 It's also more capable off-road than you might imagine given that wheel-and-tire combo. Yes, the car is on all-season tires, and no, it's not a hard-core off-roader, but dropped into Terrain+ mode, which raises the suspension 45mm from standard ride height, tweaks the various differentials and throttle maps, and generally sets the cars up for lumpy country, it really can potter across some properly muddy geography. It'll wade to half a meter—there are breather pipes on the diffs—manage hillocks and rock scrambles, and generally mountain-goat itself about.
No, most owners won't do it, but like most expensive and pointless things, it's nice to have the element in reserve. After all, not many supercar owners test their 322kph capability, but that's not to say they don't like the bragging rights.
On the inside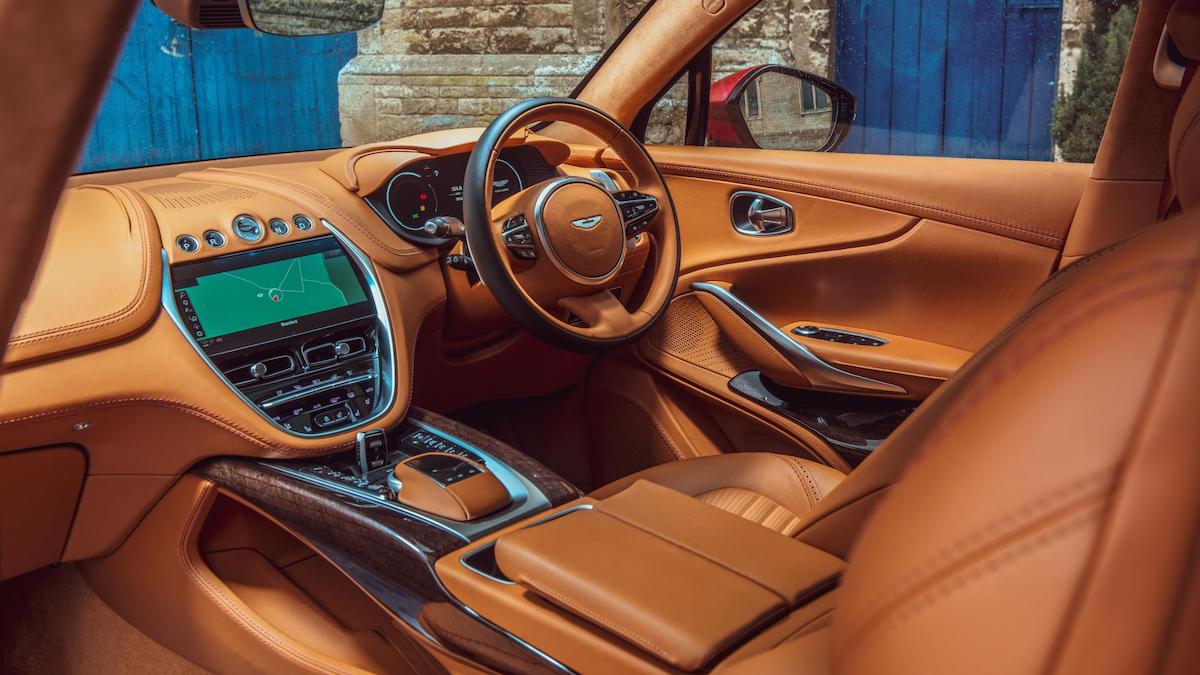 As you might expect, there's a herd's worth of cow in most DBXs, and it's all very buttery and fragrant, with an initial palette of 35 color and material choices along with two brightware finishes to slather everywhere. If that's not enough, you can always go full bespoke and order through the brand's 'Q' Department to get that peppermint-green-over-tan that you've always wanted, though you'd probably end up with the taste police chasing you with a pool ball in a sock. Still, the front seats are particularly pretty, and the rest of the interior is well-suited to four people, with an occasional seat for five.
General leg- and headroom is very good—something to do with that generous wheelbase—and though the doors are physically short, they open wide, which means the DBX is surprisingly accommodating and useful in tight parking spots despite its overall width. There's a 623-liter cargo area and proper full-split configurations for the rear seats, as well as another 62-liter cubby under the rear cargo floor, meaning you can do a passable impersonation of a luxurious removals van if you have to.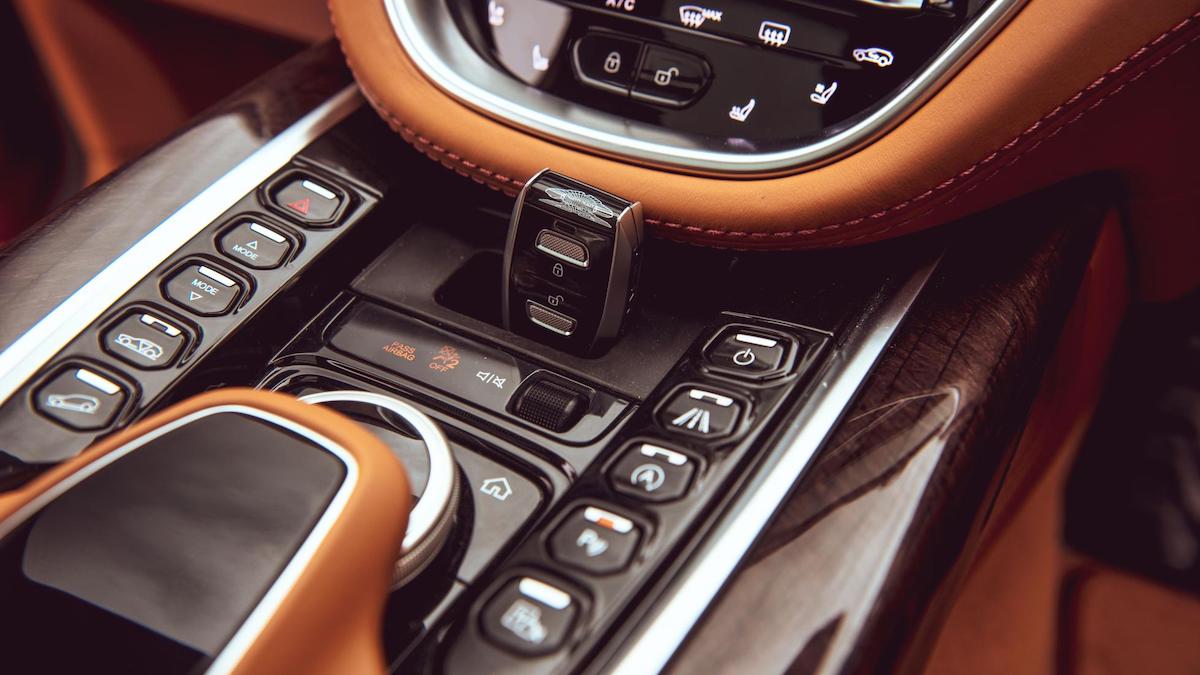 Up front, you get a 12.3-inch screen for the instrument cluster, allied to a 10.25-inch multimedia screen in the center console with techy bits derived from—you guessed it—Mercedes. It's all very nice, but the center rectangular screen sits behind a more organic shape of trim, and it looks a little misplaced. On early cars, the response times were also woeful—there is no touchscreen—making the whole thing feel more than a little clunky.
One thing that's actually very useful is the storage area under the central tunnel—a bit of a boon when you want to chuck a small bag somewhere. But generally, this is a car with decent vision, plenty of toys (even the 'base' audio system is an 800-watt Samsung/Harman with 14 speakers), and a luxo-barge feel.
Final thoughts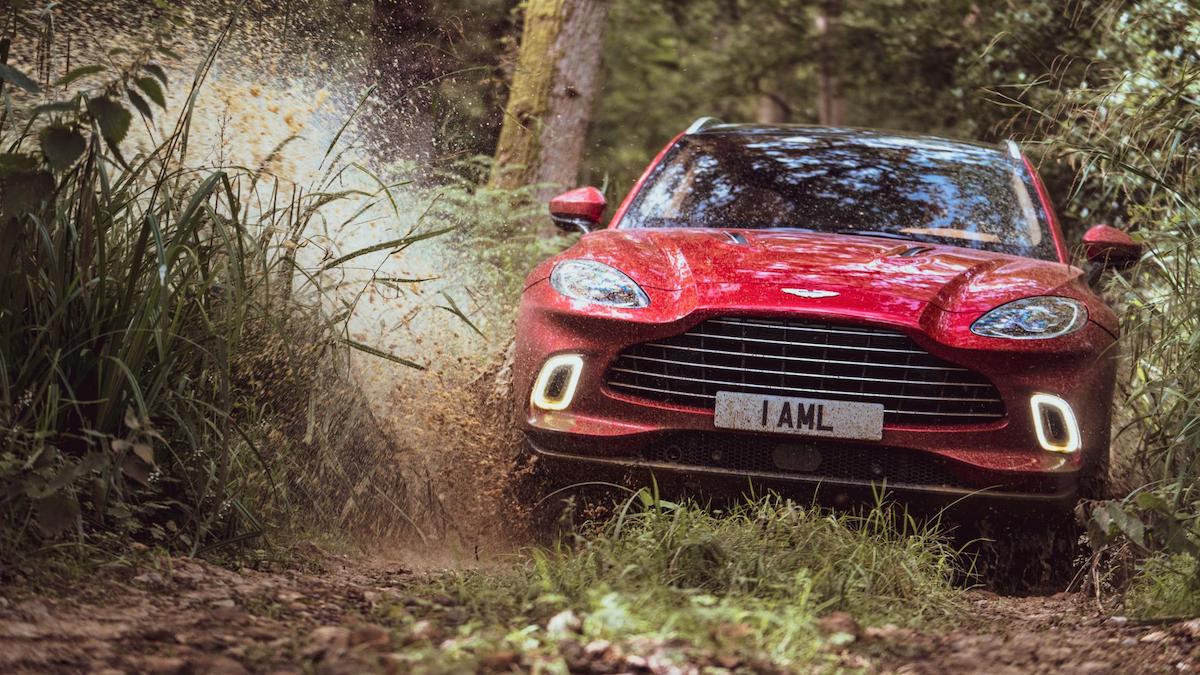 It's a tough one, this. In a sector crying out for some difference, the DBX provides it. It looks interesting, goes really very well and hits all the targets. It does feel like an Aston Martin product, and is a really very practical SUV (running costs aside). It can manage off-road, feels suitably sporty even on a track—if you must—and generally has the chops to make light work of the grind.
But it's a polarizing thing, and that can be challenging. It has some less pleasing angles, is yet another bawdy V8 gasoline SUV in a world increasingly turned on by efficiency, and needs an update of the multimedia from the early cars—which is coming. Saying that, it's a very decent translation of Aston Martin into the cash-generating sector that is the SUV market. It's a little late to the party, but if this is the carmaker's Porsche Cayenne moment that allows it to settle and produce ever more decent GT/sports cars, then that's a good thing. It's noisy and fun, practical and interesting, imposing and challenging.
Nobody has ever bought an Aston Martin from a spec sheet—you buy one because of the brand, the heart, the passion. It might not be everyone's cup of tea, but that doesn't mean it isn't a decent brew.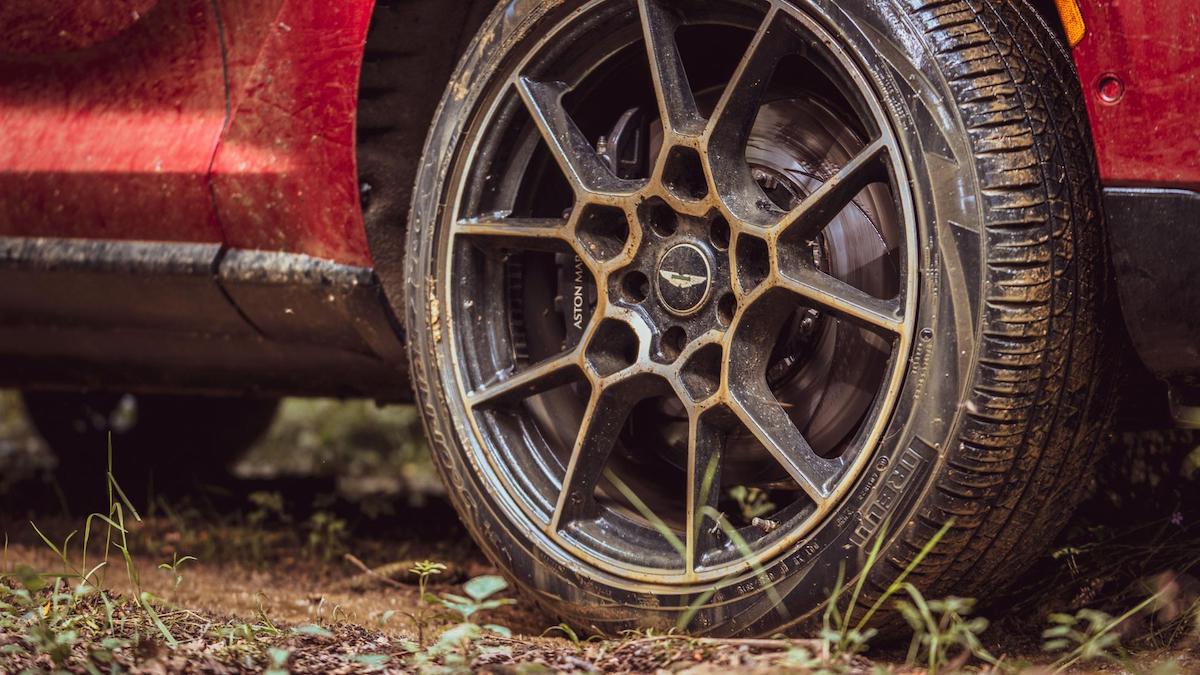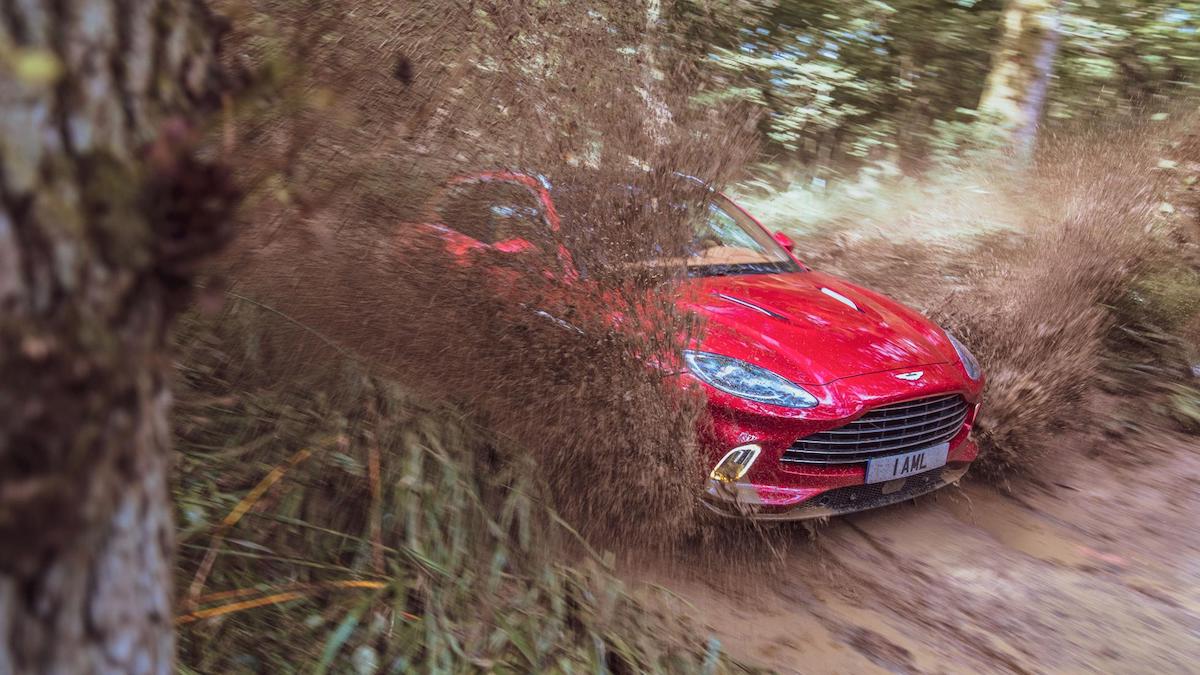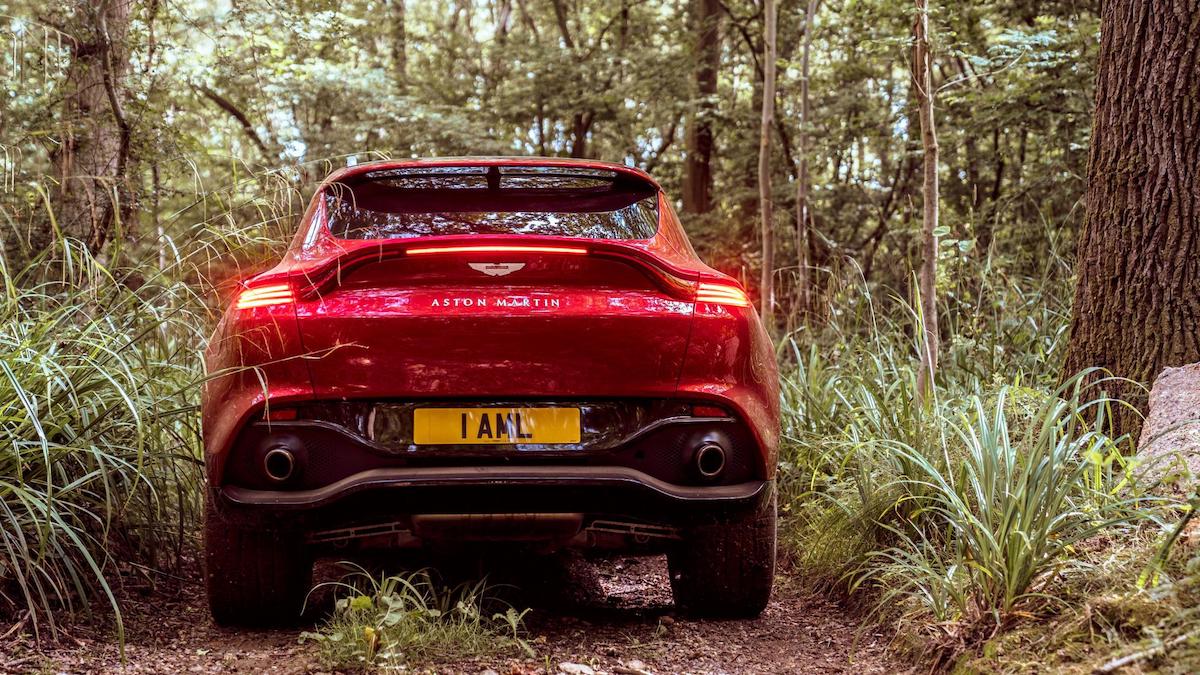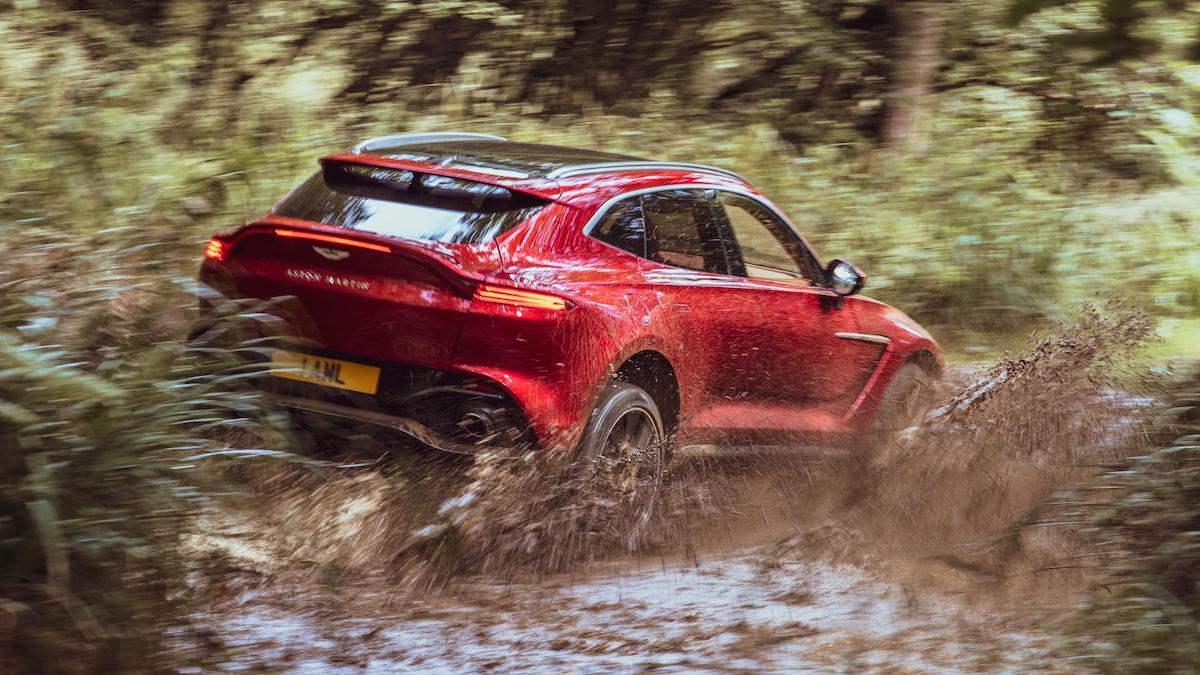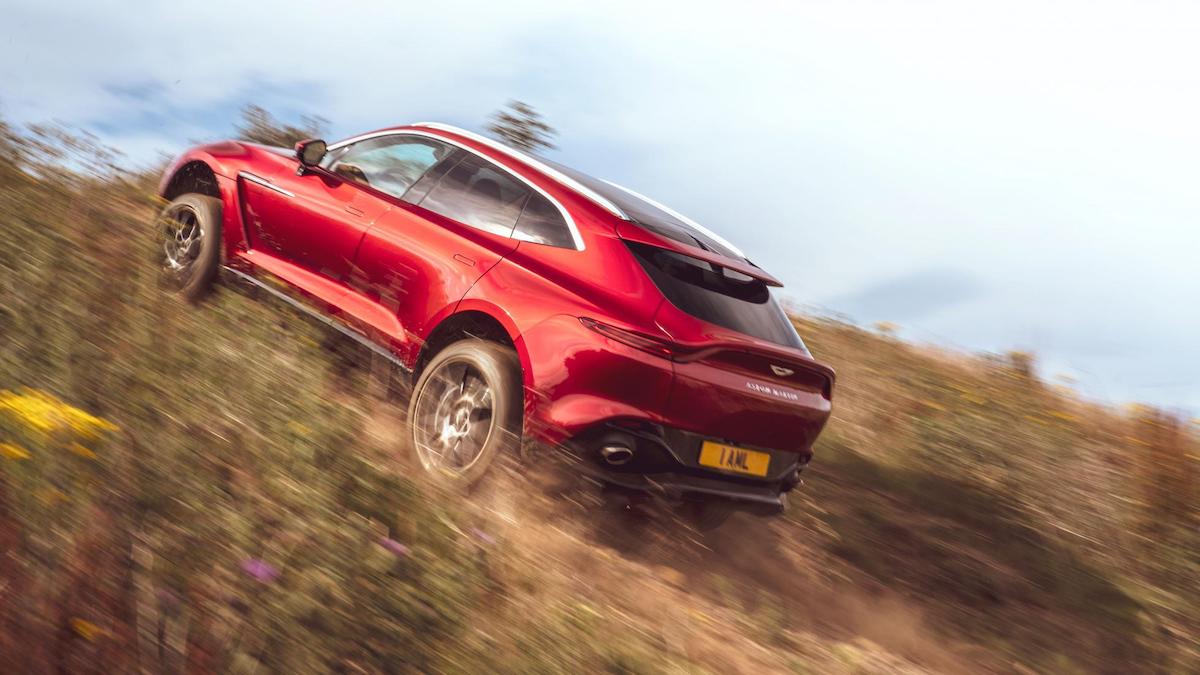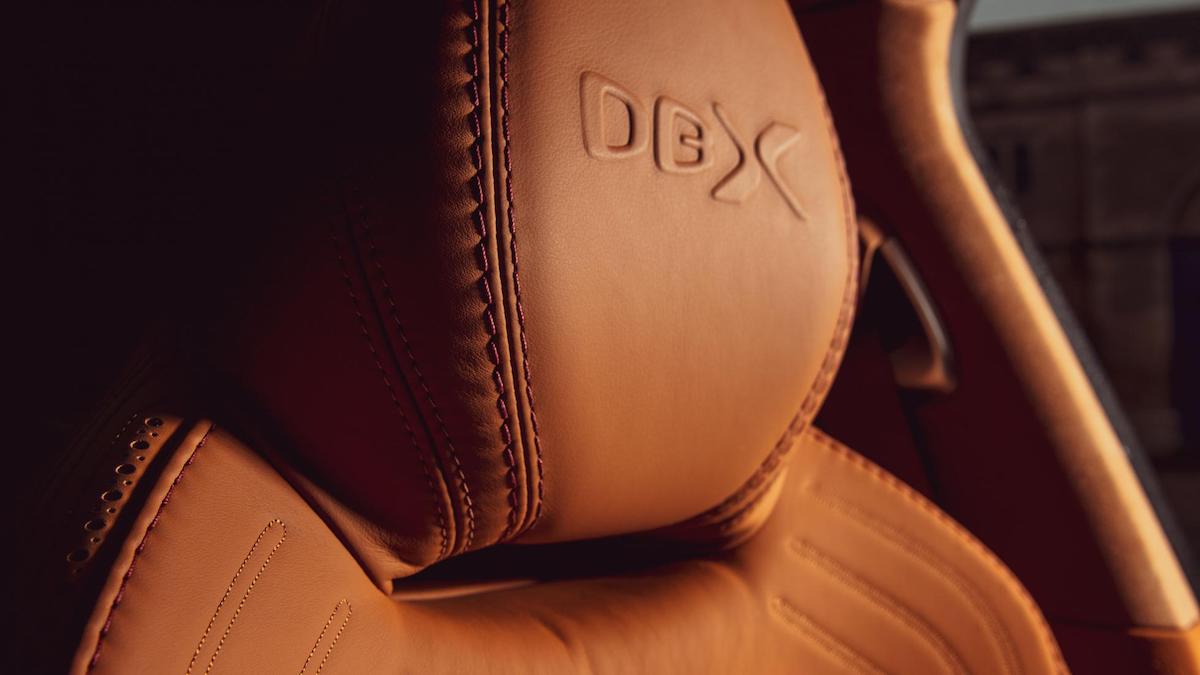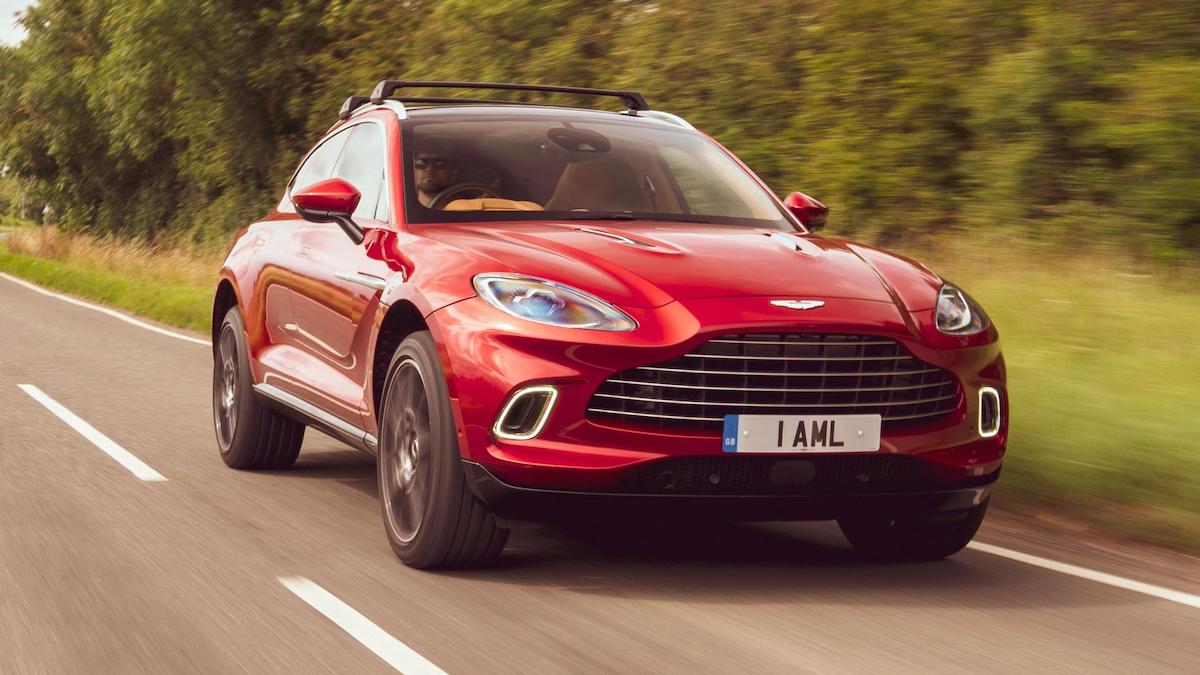 NOTE: This article first appeared on TopGear.com. Minor edits have been made.