1. Most buyers didn't know their car was RWD, anyway.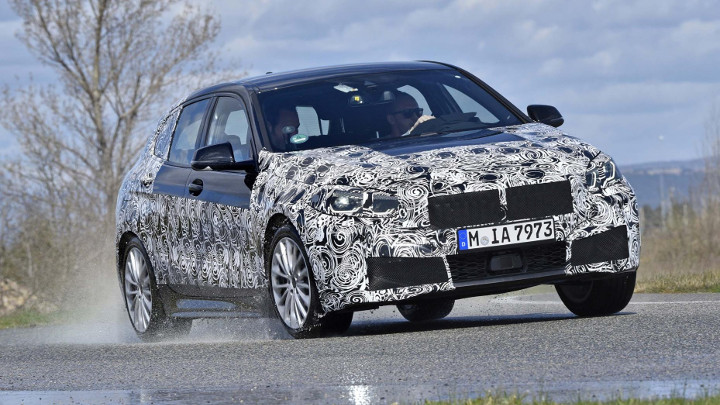 "We have to bring a competitive car to the market and we would like to have a bigger car inside, but the same shape on the outside," says BMW's driving dynamics boss, Peter Langen, "so we have to move from rear- to front-wheel drive."
ADVERTISEMENT - CONTINUE READING BELOW ↓
Thus BMW applied all its learnings from Mini's vast range—as well as the 2-Series Active Tourer and the X1 and X2—to make what it reckons will be the standout car in its class for handling, despite a switch to what the purists might degradingly call 'wrong-wheel drive.'
"We first talked about going front-wheel-drive in 2013," adds Holger Stauch, head of the 1-Series project. "We thought about the expectation for the small cars, and we will get new customers from the extra compartment space we have opened up. Most customers can't differentiate between front- and rear-drive, anyway."
2. There'll be four-wheel drive, too.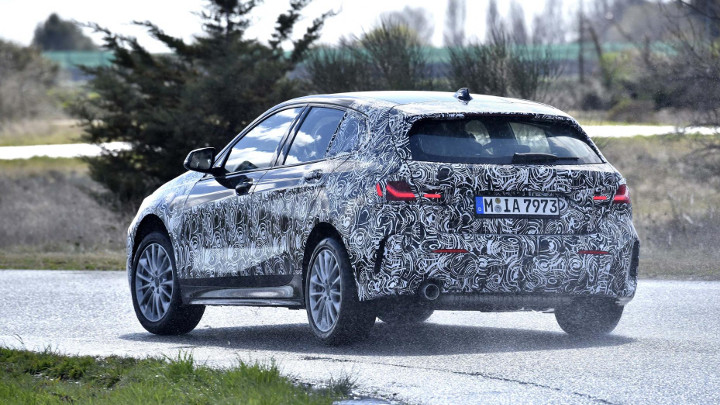 ADVERTISEMENT - CONTINUE READING BELOW ↓
Recommended Videos
Higher-powered versions of the 1-Series will offer xDrive as an option, while the range-topping M135i hot hatch will come with 4WD only.
Before you get too excited, it's a system like the Haldex 4WD you find in Volkswagen products. So, the maximum power split can be 50:50 front/rear, with the front wheels doing all of the work at lower speeds or in dry conditions.
But there is a mechanical limited-slip differential on the front axle as well as some clever, understeer-fighting electronics that allow you to fully turn off the stability control without just plowing past the first corner. On a sopping wet test track, pitted against an outgoing 1, the system felt like witchcraft.
3. So it'll still drift (kinda).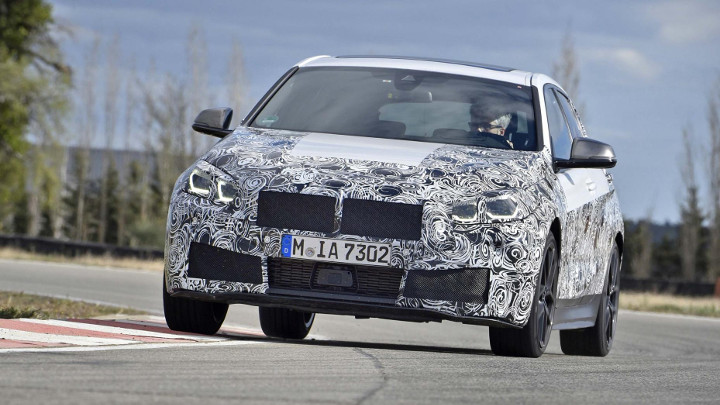 ADVERTISEMENT - CONTINUE READING BELOW ↓
Hurrah! Our first go in the 1-Series—in a trio of 90% finished prototypes, anyhow—reveals it to be a very neat thing to drive, as we advanced from 118i gasoline (140hp) through 120d diesel (190hp) to M135i hot hatch (306hp).
The 118i is front-driven only, but on first impressions (and on a really quite undulating mountain road), it felt at least as agile as the best of its rivals. The Ford Focus, basically. Spec the Sport suspension option, though, and it'll ride with the usual Germanic stiffness.
We drove a 120d with 4WD and a chunk more torque with which to exploit it. Again, it felt as sharp as cars in this class get, and while it's hardly a wild ride, there's fun to be had on a decent stretch of road.
If you want wild, the M135i is your best bet. BMW has reverted back to the old 1-Series hot-hatch naming structure because '40' badges are reserved for six-cylinders, and for the first time, the fastest 1 uses a four-cylinder turbo engine.
ADVERTISEMENT - CONTINUE READING BELOW ↓
It produces as much power as the 4WD hot hatch standard, though—the closeness of its spec to a Golf R or an AMG A35 is spooky—and while it'll never send more than half of its 306hp/436Nm to the rear axle, you can still get the car moving around on circuit if you're crazy enough. It just won't be lurid power oversteer like M Division tradition used to dictate.
4. In fact, the engineers wouldn't want RWD back.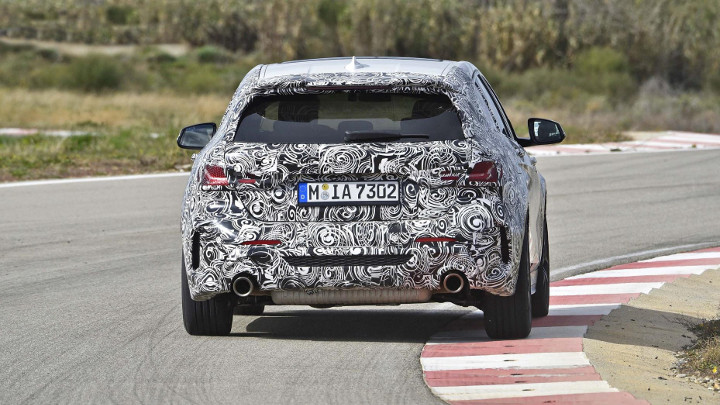 ADVERTISEMENT - CONTINUE READING BELOW ↓
"If you ask me now, 'Would you like it to be a RWD car?' I would not like that," says Langen. "The goal is to have better drivability in each new BMW generation. My feeling is this is a better car than its predecessor, independent of the 'front-drive or rear-drive' discussion.
"The benchmark is not another car for us. Especially within front-wheel drive, we can't compare to a car you buy for lower money. Hopefully, the potential is higher than in other cars thanks to this anti-slip control you only get in BMWs."
5. There'll be no straight-six, but there should be an EV.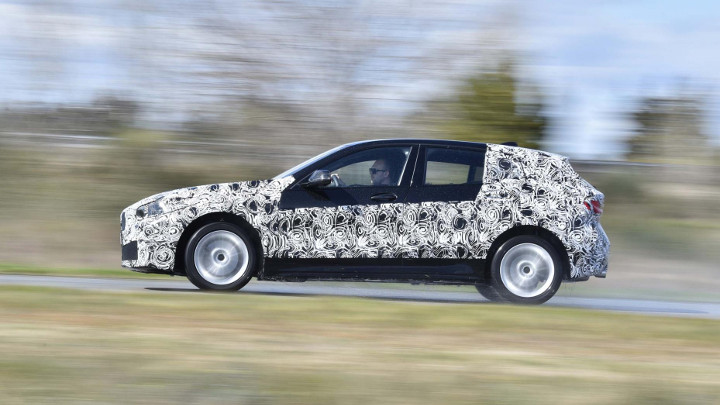 ADVERTISEMENT - CONTINUE READING BELOW ↓
The architecture of the new 1-Series—which is heavily related to the X1, the X2, the 2-Series Active Tourer, and a bunch of Minis—doesn't allow straight-sixes. So the 2.0-liter four-cylinder powering the M135i really is as big as 1-Series engines will get.
Given a number of its cousins offer electrified versions—the new Mini Cooper S E included—it seems fair to ask if there'll be an electric version. BMW's engineers merely claim "it's possible," but admit the platform can handle electric, plug-in hybrid and traditional internal combustion setups with ease. "We can react very fast," they add. Which leads us to expect a plug-in 1-Series will arrive sooner rather than later.
7. Most people buy the cheapest 1-Series.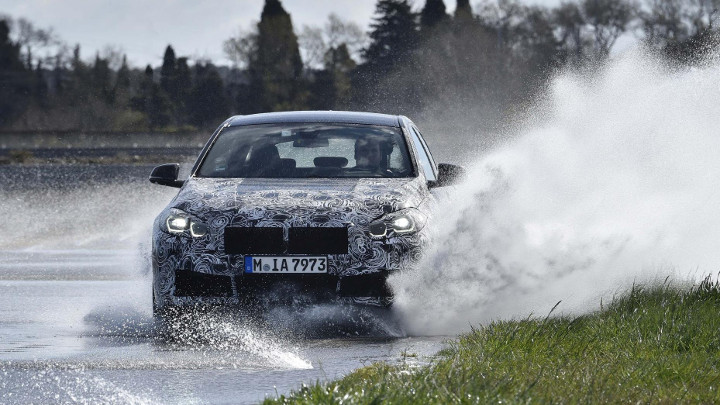 ADVERTISEMENT - CONTINUE READING BELOW ↓
In the outgoing, rear-driven 1-Series, a bafflingly (and depressingly) small number of people bought the M135i and M140i hot hatches. Just 3%, in fact. Three. And thus yet more sense is made of the argument for going front- and four-wheel-drive only, especially given the expected bestseller of this third-generation 1-Series will be the 118i, with its three-cylinder petrol engine and reasonably modest power.
Therefore, it's rather easy to see why a car that's safer and more predictable in wet conditions—as the 1 proves with those new anti-slip electronics—is a considerably higher priority than a high-power hot hatch that'll skid like a shrunken sports sedan. For shame.
8. Manuals are dying even in small cars.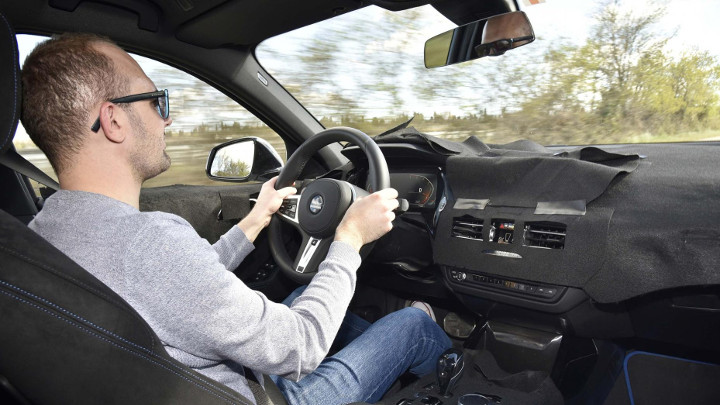 ADVERTISEMENT - CONTINUE READING BELOW ↓
A further slap for enthusiasts comes when we ask if the manual gearbox lives on, given every prototype they've allowed our mitts on has been automatic.
"There will be manuals for small engines but not for larger engines," says Stauch. "Customer demand for manual transmissions is dramatically decreasing over the years. We still offer it for lower power, but high-power 1-Series models will be Steptronic only."
In lower-spec 1s, you'll need to make sure you've ticked the right options box in order to have paddles on the steering wheel, too.
9. It's going to look different.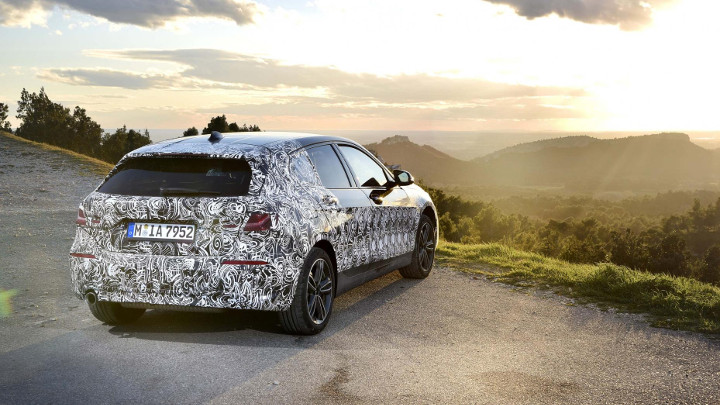 ADVERTISEMENT - CONTINUE READING BELOW ↓
It's a bit tricky to see through all of the camouflage on these prototypes, but the shift away from rear-drive also means a shift away from the 1-Series' traditionally cab-rearward design. Squint through all the Magic Eye swirls and you'll see proportions that, perhaps unsurprisingly, aren't unlike those of the similarly laid out Mercedes A-Class.
"You will see quite a big difference to its predecessor. It's a revolution not an evolution," says Stauch. "The size of the car is really similar—within 10mm. But there's 30mm more legroom and 20mm more headroom in the back, and entering the car is easier."
Squint even harder, and the headlights and the grille appear to be a little like those of the new BMW Z4, so it may be a car that initially underwhelms in terms of styling. All will be revealed when the covers—and the camo spirals—come off the finished 1-Series later this year.
ADVERTISEMENT - CONTINUE READING BELOW ↓
NOTE: This article first appeared on TopGear.com. Minor edits have been made.