This is the first proper Hyundai performance car. There have been efforts before—mildly hot hatches and big-bumpered F2 editions of the pretty '90s Hyundai Coupe—but nothing with circa 300hp and a development program overseen by a former BMW M boss.
Which is what you're looking at here. The i30N has been developed at a depth far beyond any quick Hyundai before it, and you'll tell before the wheels have turned an inch. An illuminated rev counter whose redline shifts as the engine warms up, the ability to channel your favorite mix of chassis settings into one button press, a manual gearbox and a handbrake...this is a car that's been honed by bona fide driving enthusiasts without yielding to the needs of marketing departments and the like.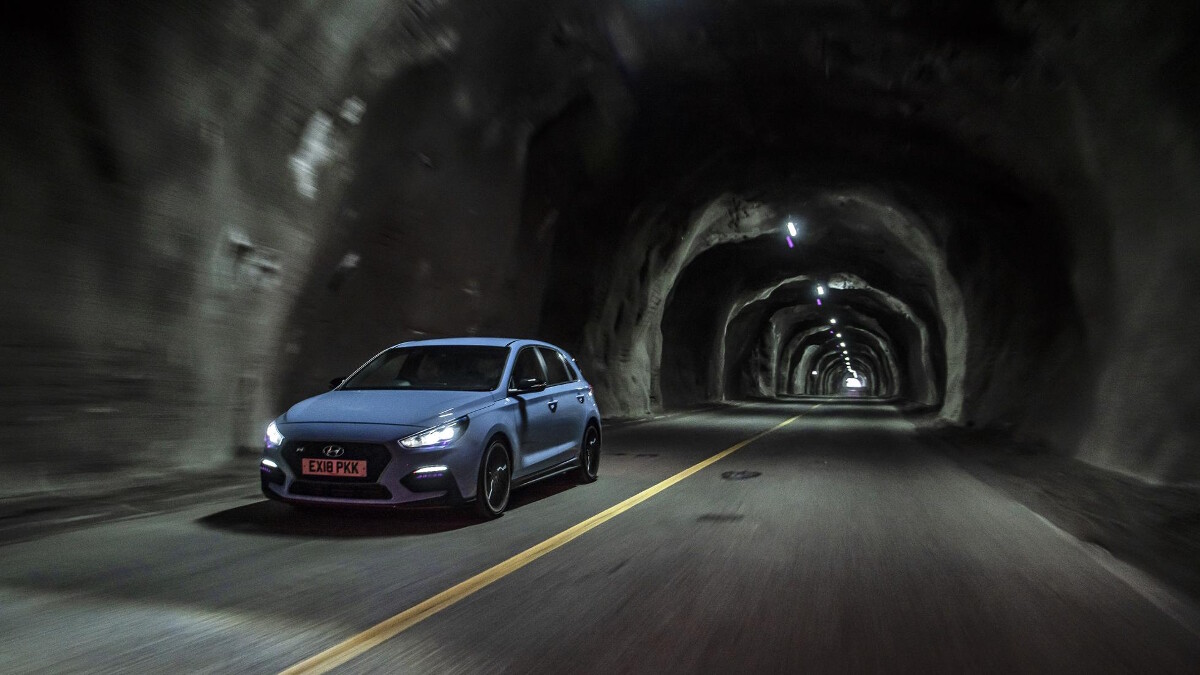 Continue reading below ↓
Recommended Videos
The churlish among you might point out many of those nods are nicked wholesale from BMW M cars of the last decade. We'd respond by pointing out that there are worse places to take inspiration from, and that Hyundai's N boss Albert Biermann—as a former M Division chief—is perfectly entitled to bring the best bits of his old workplace across to his new one. Rumors that he also took a bagful of Sharpies and file dividers from the stationery cupboard on the way out can be neither confirmed nor denied.
So, what of the i30N's spec? It won't win a game of Top Trumps, but in an increasingly mad hot-hatchback market, there's lots to like about that. Its 2.0-liter turbo engine drives the front wheels only, through a six-speed manual gearbox only. You've a choice of two specs. The base car costs £25,995 (P1.71 million), produces 247hp, boasts sports seats and 18-inch alloy wheels, and gets the full suite of adjustable driving modes with launch control.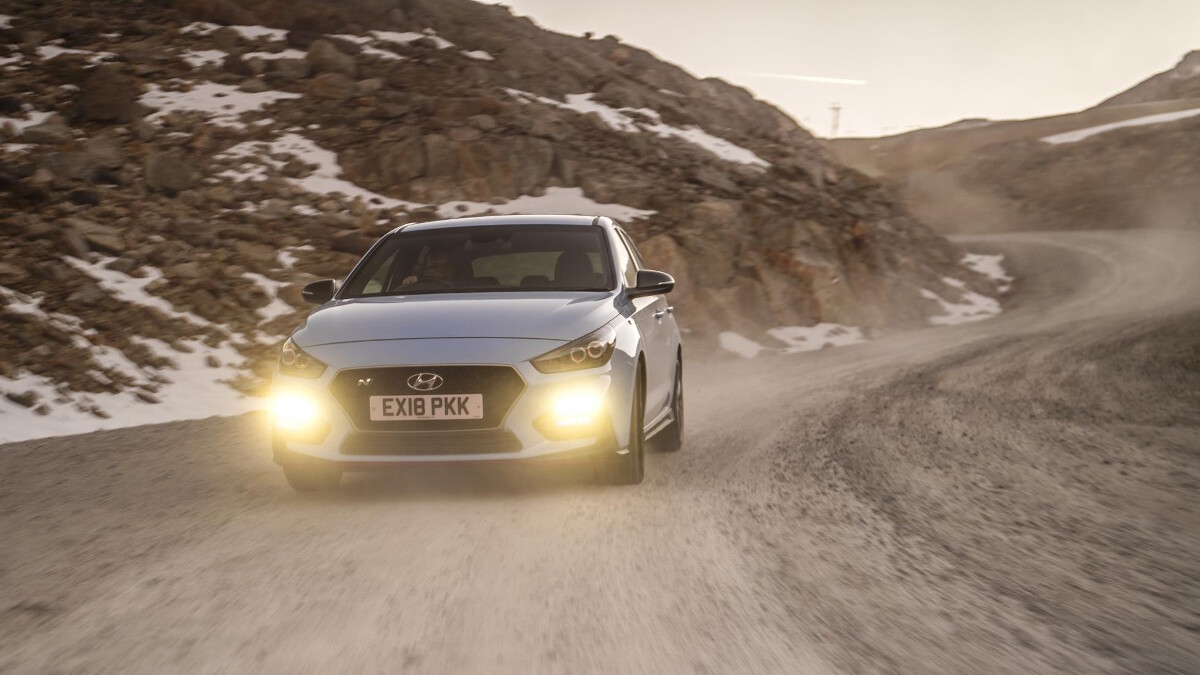 Another £3,500 (P230,150) adds a Performance Pack with a rowdy sports exhaust, a limited-slip differential for more precise handling, and 19-inch wheels with stickier tires. It's also the only i30N that offers the dazzling blue paint pictured here.
Oh, and if a sensible old five-door isn't quite your style, the i30N also comes in Fastback form. It's still a hatchback, but is designed to resemble a saloon car. It's Hyundai's attempt at cracking the Mercedes CLA market, and adds £500 to the asking price, but brings more boot space with it.
On the road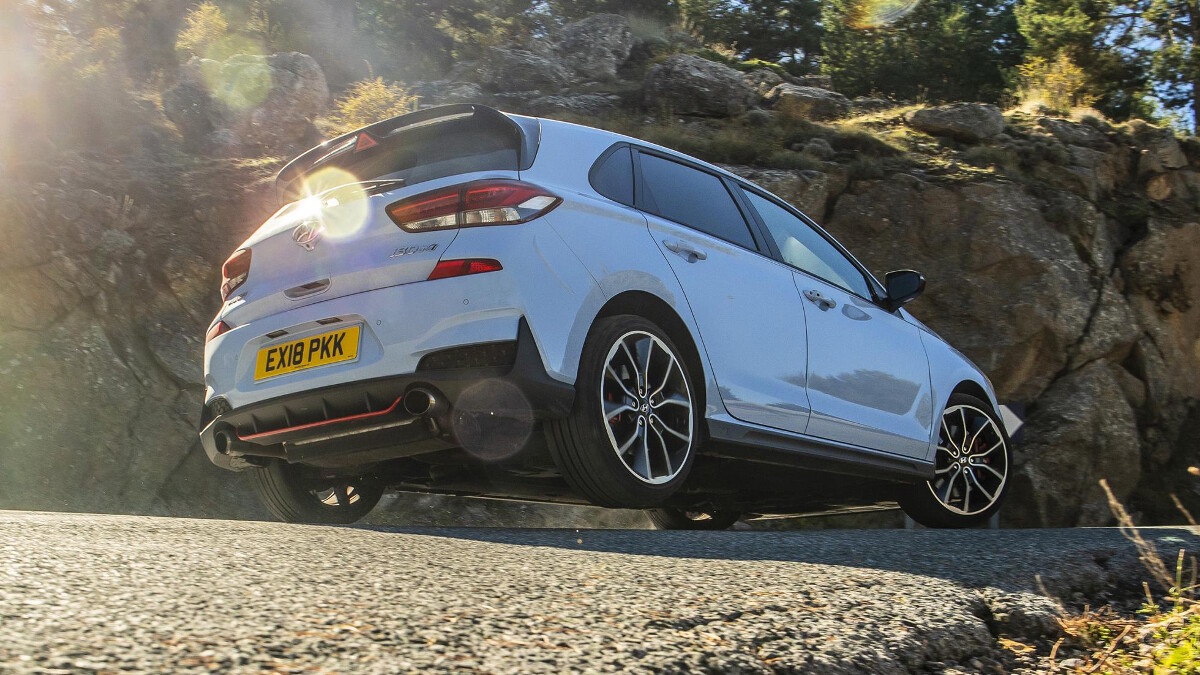 In short, this thing is sensational. Sure, its outright performance figures lag behind those of a Honda Civic Type R, but that's not the point. The 'N' in the name may partially stand for Nürburgring, but Hyundai didn't go chasing lap records there. The i30N prioritizes fun over outright grip and ability.
Here's a car that'll give you a bit more torque steer than its rivals will, a more fidgety ride over rough surfaces, and a scrabble for grip when the conditions are subpar. It's rougher around the edges, but that's its making: It's a vastly more involving car at moral speeds than competitors whose limits sit uncomfortably high nowadays.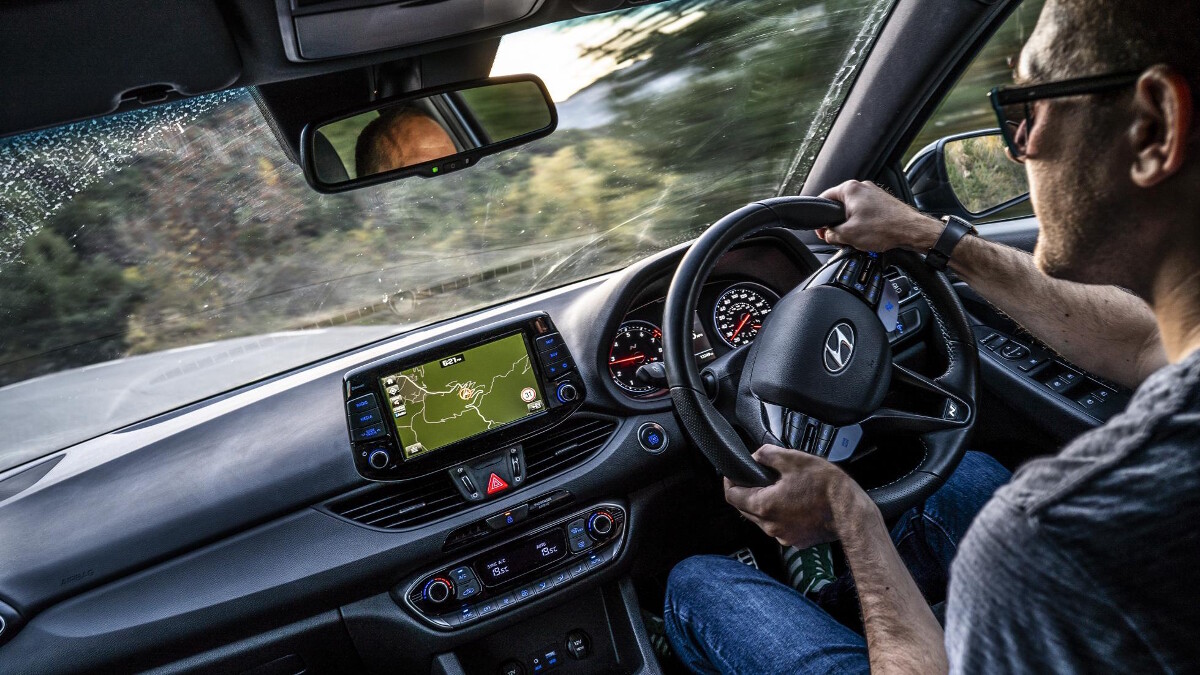 It eggs you on, lifts your mood, and livens up any stretch of road. Crucially, it lets you impose your own driving style upon it; some hot hatches demand you make allowances for their overpowered and slightly frenetic front axle, while others have a chassis that shines in specific circumstances but is a bit plain if you're not at maximum attack.
The i30N responds faithfully to whatever you throw at it. If you want really impressive stability around high-speed corners, it's got just that. If you'd like to lift off into a damp second-gear corner to feel the car move around, it'll do that, too. In all circumstances, the exhaust crackles away on a trailing throttle to widen your grin further.
Other points of note? The six-speed manual gearbox—your only option, for now—comes with rev-matching. It's one of the very sharpest examples of the tech out there, but you can also turn it on and off by simply pressing a button.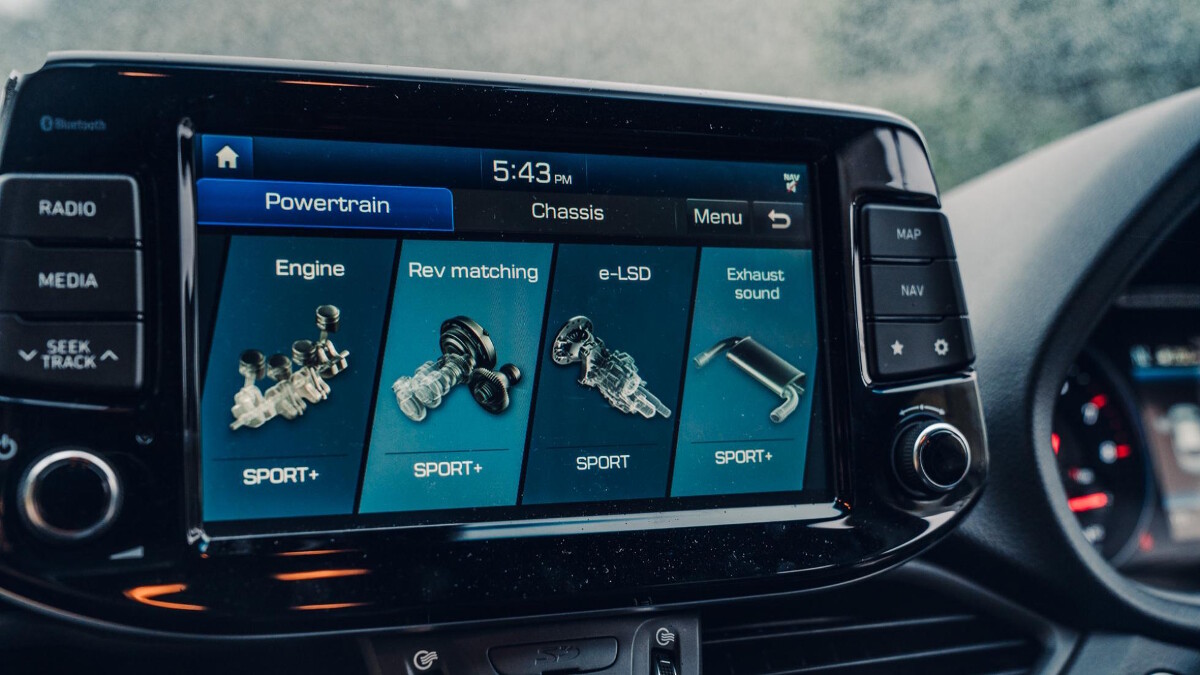 While other manufacturers only let you use their rev-matching when the stability control is on—then only let you heel-and-toe yourself with the nannies off—Hyundai lets you use the system on your own terms. Simple, but it's been considered carefully. As has the whole car.
We lived with an i30N for close to a year, and in all honesty, we fell head over heels for it. But there were a couple of issues that came with using one as a daily driver. First, the relatively small fuel tank meant it'd only just manage 480km a tank, and usually only by playing chicken with the fuel light for a handful of that distance. Second, the turning circle resembled an oil tanker's. Both issues afflict an array of front-driven hot hatches—fast Ford Focuses, especially—but the i30N seemed to take each one on a step.
On the inside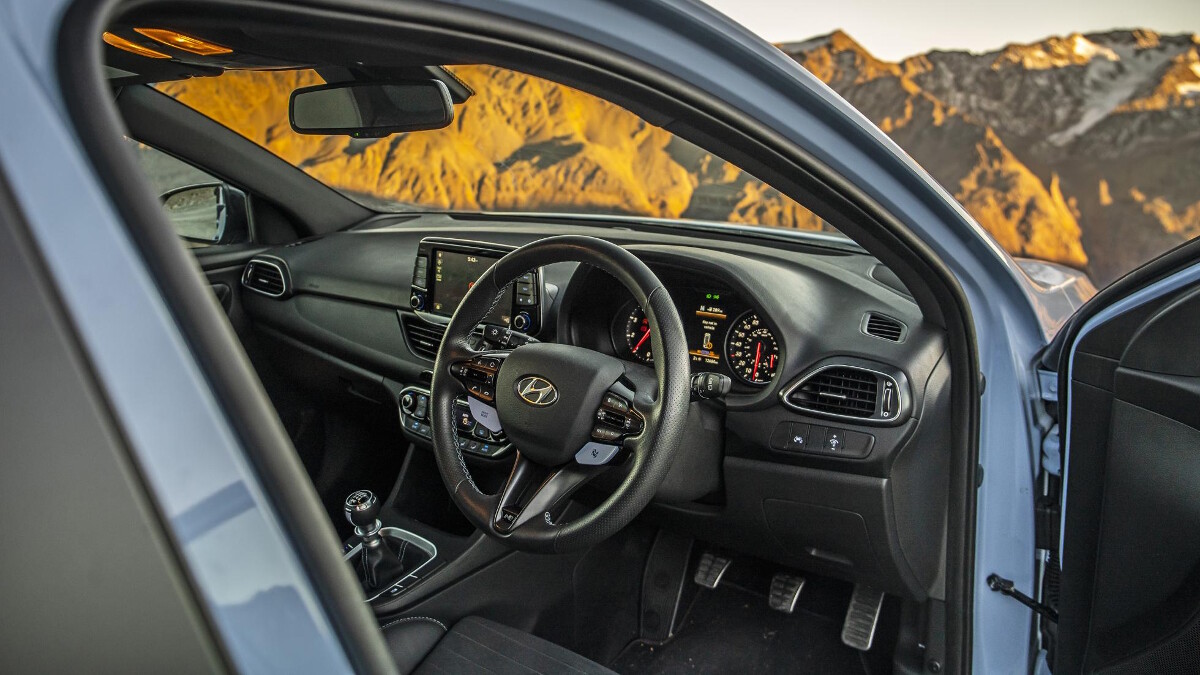 It's lighter and brighter in here than in the i30N's rivals from the Volkswagen Group, with flashes of baby blue throughout the hatchback and red smattered inside the Fastback.
The ergonomics have been nailed, too—clearly benchmarked on some of those VWs, with an easy-to-use touchscreen, simple CarPlay connection, and a bunch of driver aids that deactivate with straightforward button presses.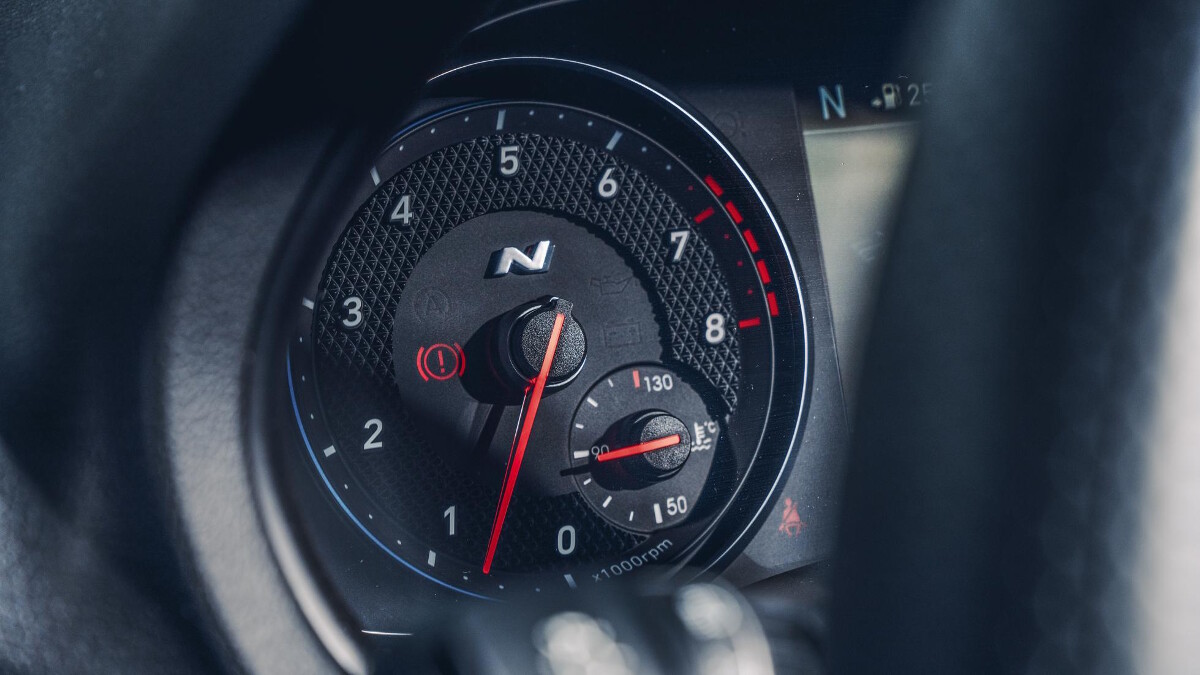 If that all sounds too sensible, then keen mimers of oversteer will enjoy a strut brace in the back (which doesn't affect the i30's practical cargo area or seating for five), front seat squabs that slide fore and aft (like in a BMW), and the 'N' performance button on the steering wheel that brings your favorite of the myriad drive and chassis settings together in one quick press (like in an M car).
Like all the best hot hatches, it's plenty practical enough in here to swallow most of the prosaic bits of everyday life. The swoopier Fastback version actually brings a whole 69 extra liters of luggage room, too.
Final thoughts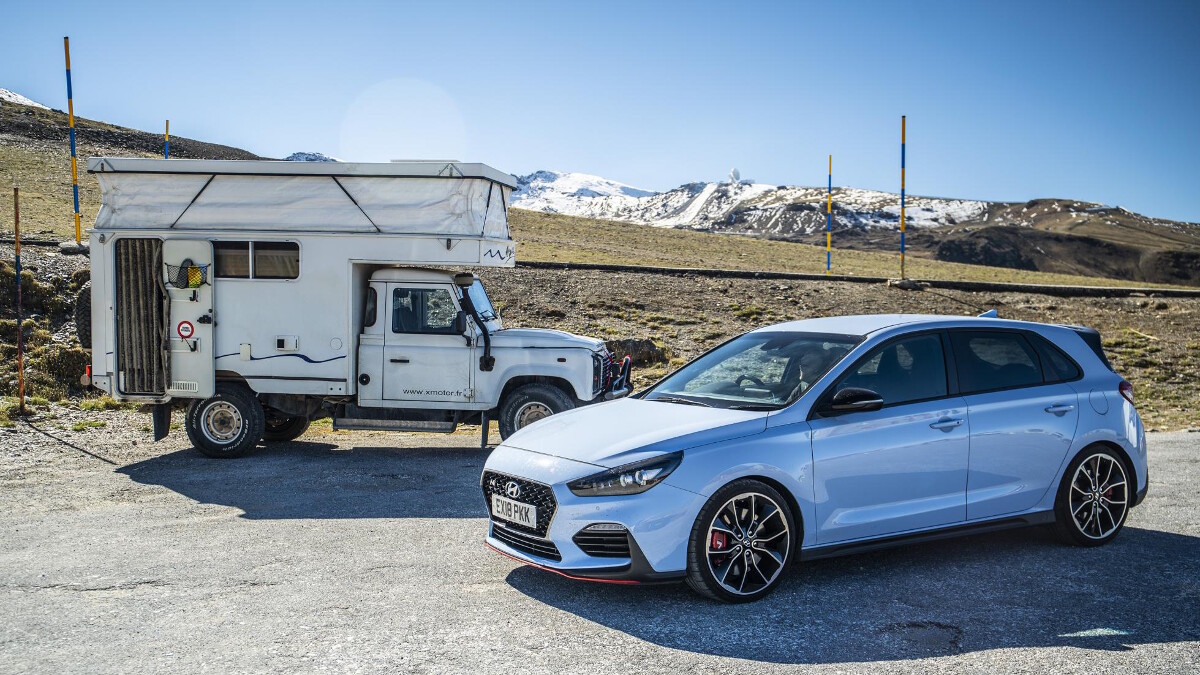 There are few other hot hatches that demonstrate such a transformation over their base car. The regular i30 is competent, but sensible to the point of anonymity. The i30N is fast, fun, and capable of bringing your inner scamp to the surface mere meters after you've pulled away. Just like all great hot hatches. And make no mistake, this is a great hot hatch. We can't wait to see what N does next.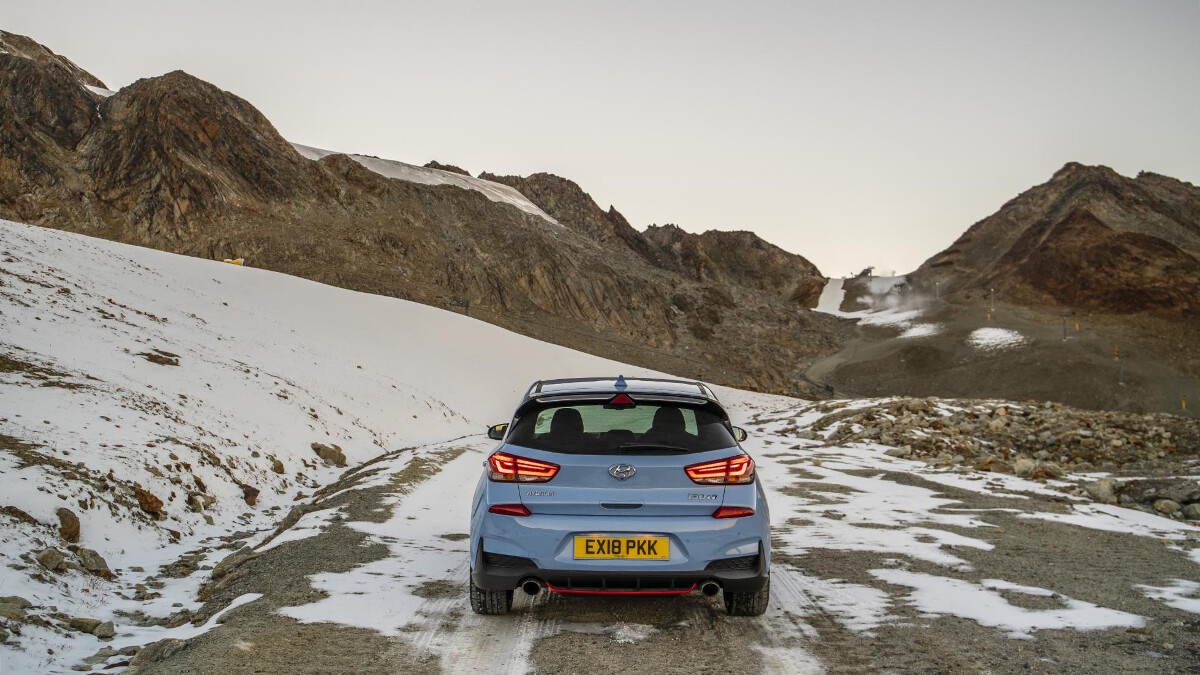 NOTE: This article first appeared on TopGear.com. Minor edits have been made.