Last year, Maxus jumped into the Philippine market with the V80 and the G10. Both targeted buyers looking for an affordable ride with people-hauling capabilities, with the latter being a nine-passenger MPV featuring four captain's chairs and a 1.9-liter diesel engine.
The G10 was the more intriguing passenger car of the two, but its size and overall package (because let's face it, anyone looking for captain's chairs would have their eyes on something more established) made it relatively niche. Now, the Chinese car manufacturer has brought in a much more practical alternative in the form of the G50.
Eight seats, an affordable price tag, good power, and an interior that'll fit eight people? At first glance, this thing looks pretty promising. Let's see if this impression will last.
Styling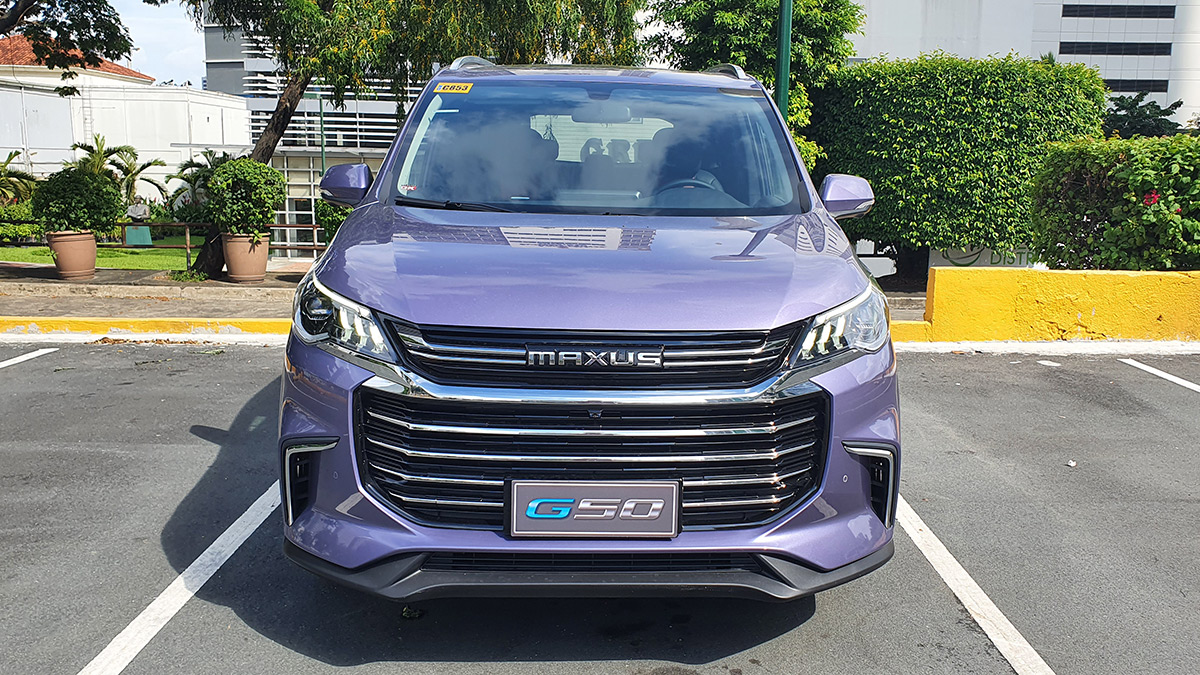 ADVERTISEMENT - CONTINUE READING BELOW ↓
I'm going to cut a long story short here: I think the Maxus G50 is one of the best-looking, if not the best-looking, MPVs available on the local market. Its proportions evoke size without looking cumbersome, and its face—with its angry headlights and massive two-part grille—gives off a muscular vibe, and while most cars would look laughable in purple, this isn't the case here.
Frankly, this thing looks a lot pricier than its actual cost. Other design traits worth noting include the G50's stylish 17-inch alloys, modern daytime running lights, and discreet B- and C-pillars. Complaints? None really. If I had to pick nits, though, I find the branding on the rear a bit too prominent.
Interior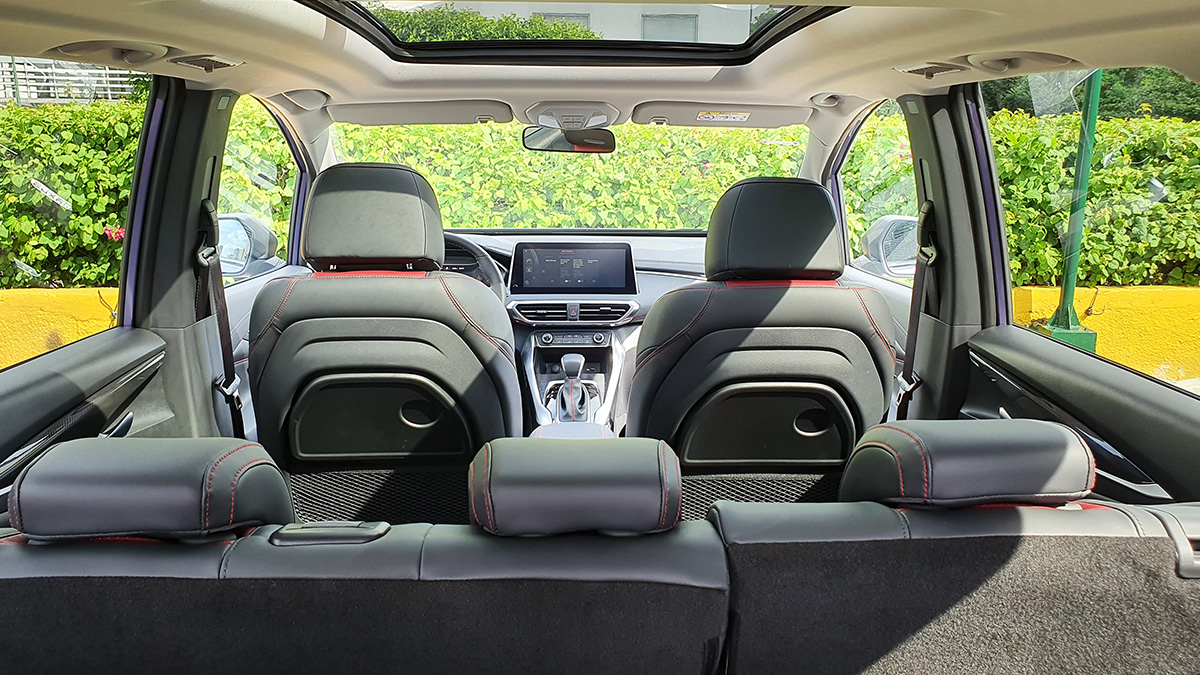 ADVERTISEMENT - CONTINUE READING BELOW ↓
Recommended Videos
The interior polish of the G50 is just as impressive as its exterior. There's a playful vibe, and there's a good amount of soft-touch materials and decent plastics scattered throughout the cabin. The vehicle's floor sits relatively low, too, making ingress and egress pretty convenient.
Sporty design choices include a nice-feeling flat-bottom steering wheel, and red accents and contrast stitching on various parts of the cabin. I'm not a big fan of the latter, but in no way did its application feel tacky, so I can't really complain.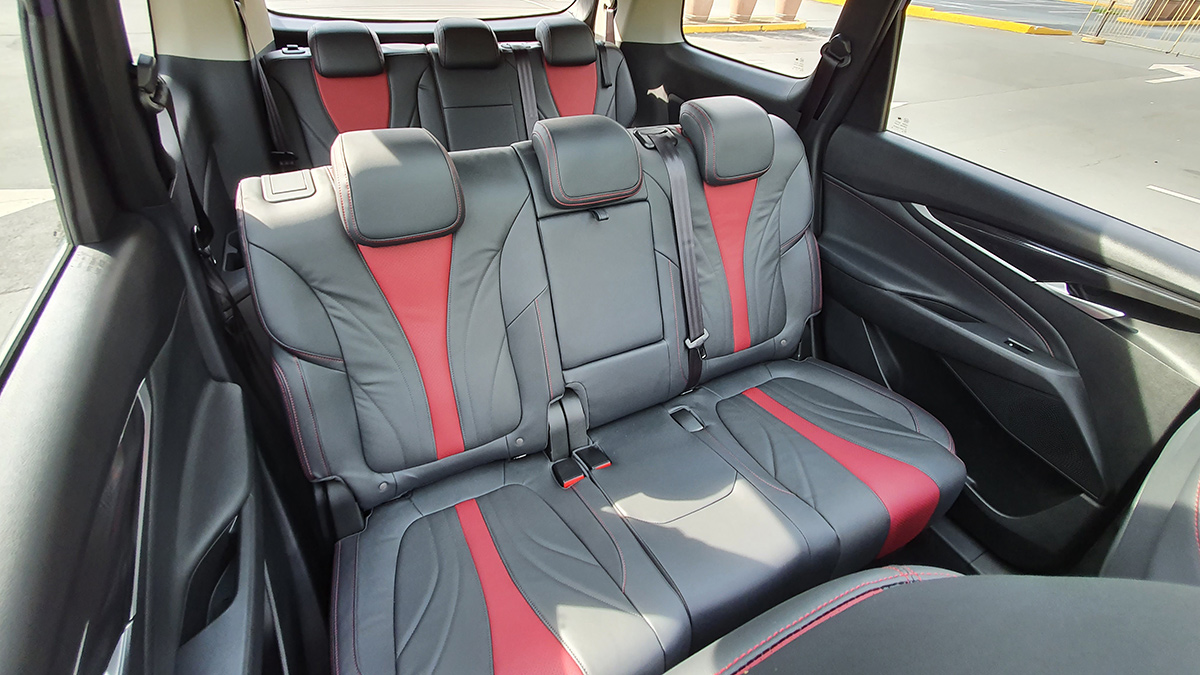 ADVERTISEMENT - CONTINUE READING BELOW ↓
There's also some faux polished metal trim, as well as an excellent amount of space. While most MPVs available will only fit up to two passengers in the third row, seating three is a viable option in the G50. They won't fit in as comfortably as they would in the second row, and the bench is rather flat on the back, but it's nice to have the option there. Large windows and a massive panoramic moonroof help lend the G50's environment a more spacious, well-lit vibe.
Finally, you'll find a drop-down armrest and A/C controls in the middle of the second row, as well as rear A/C fan controls. There are also drop-down trays attached to the rear of the front seats, but I found opening and closing them pretty cumbersome to the point that it felt like I had to forcibly push them up to stow them away.
ADVERTISEMENT - CONTINUE READING BELOW ↓
Engine performance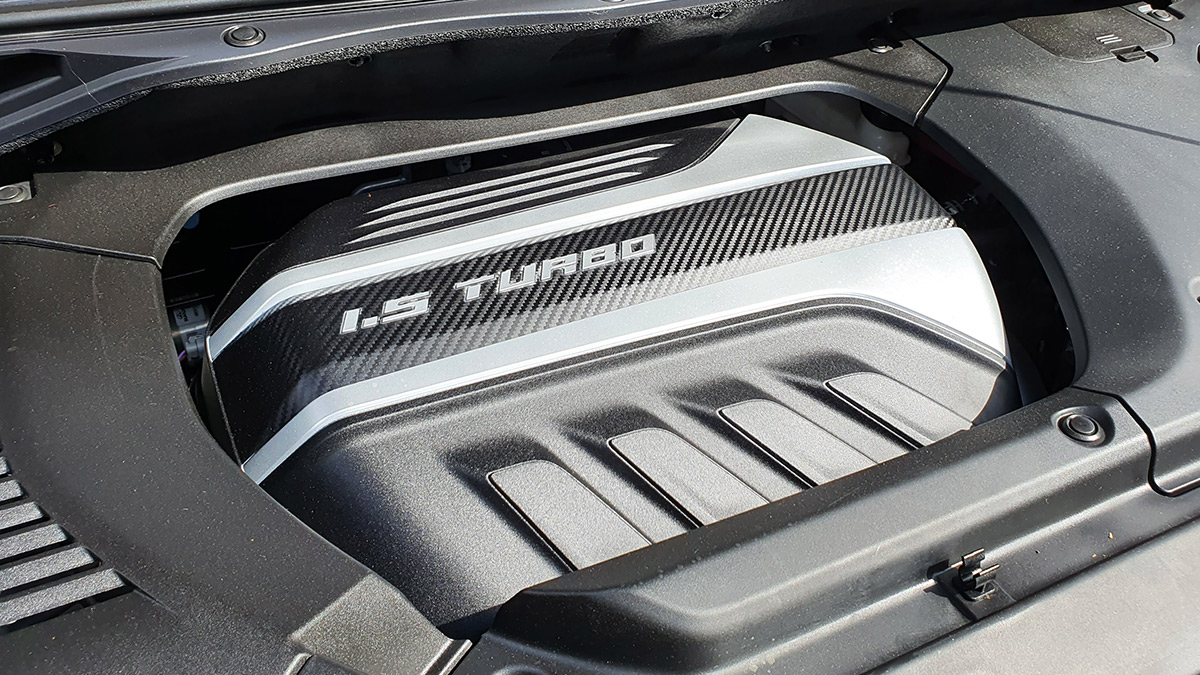 Powering the Maxus G50 is a 1.5-liter turbocharged four-cylinder gasoline engine capable of 167hp and 250Nm of torque. This comes mated to a seven-speed dual-clutch transmission. It handles itself admirably with two people on board, and was able to get up to speed in decent enough time. Frankly, while the on-paper figures are all right, I can't help but feel the mill is a rather small choice for a car that can fit up to eight passengers. No way to test this MPV out with a full load, though, given the current health situation—that'll have to wait.
ADVERTISEMENT - CONTINUE READING BELOW ↓
The performance of the DCT did leave a little to be desired in some situations. There's a very noticeable delay, and while I wouldn't call it jerky, things did get somewhat iffy during uphill climbs. You'll be making full use of the vehicle's auto-hold function for sure.
Ride and handling
ADVERTISEMENT - CONTINUE READING BELOW ↓
Steering is definitely on the light side. Strangely, however, the vehicle felt unusually large to handle. Large windows and a handful of exterior cameras (which we'll get to in a bit) help make up for this weakness. NVH levels are respectable for this price point.
The G50's ride leaves a lot to be desired. Me and my passenger could feel every bump and imperfection we drove over, and the front suspension would occasionally make an unnerving squeaking sound passing over humps at low speed. I can only imagine what it must feel like for passengers in the back. But then again, maybe some passengers in the rear will do the G50's ride some favors.
It's not downright horrible, and I've felt worse over the years, but it's a slight shame a cabin with such polish doesn't ride on something better.
Extra features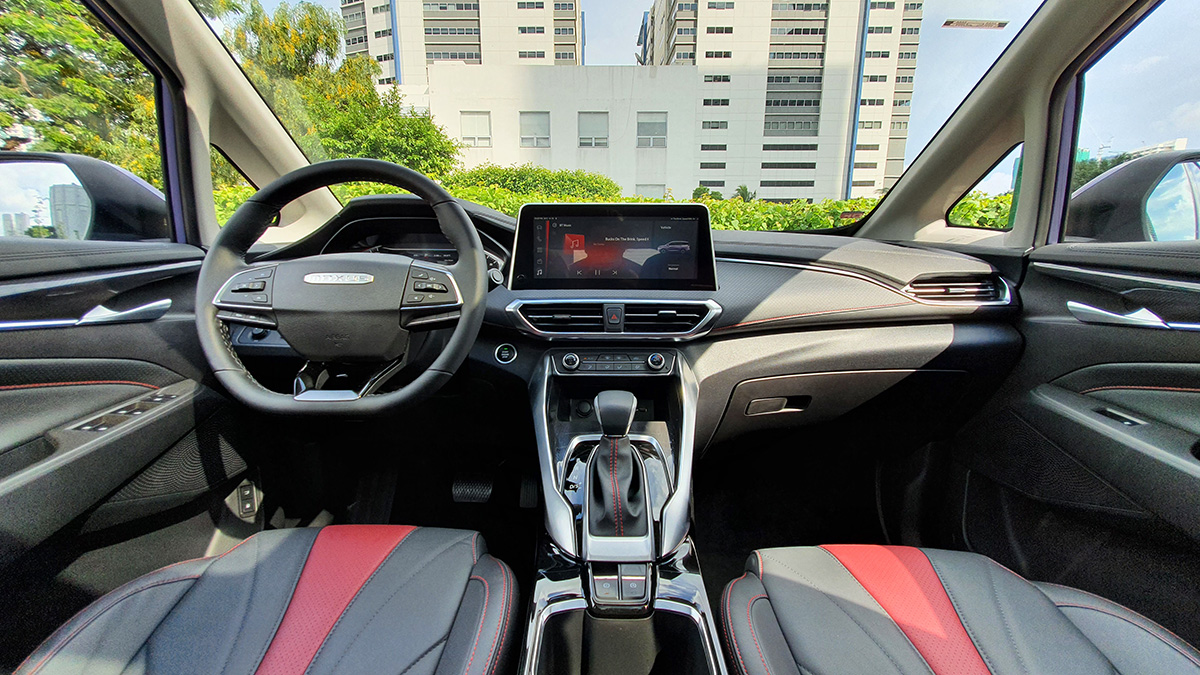 ADVERTISEMENT - CONTINUE READING BELOW ↓
The G50 continues the trend of Chinese-made offerings landing on local shores carrying an impressive feature package. Inside, you'll find a large 12.3-inch infotainment system paired with a six-speaker audio setup. Its software runs smoothly enough, and its dominantly red interface features a relatively intuitive layout.
Exterior cameras work to provide a 360-degree of this vehicle to make tight maneuvers a breeze, though I have to say the way the feed is sometimes laid out can be confusing. The camera angle can sometimes be too wide for what actually shows up on the screen, and it can sometimes be a chore deciphering whether what you're seeing is in landscape or portrait orientation.
This particular unit also boasts niceties like a wireless smartphone charging pad (though it won't work on thicker smartphone cases), a power tailgate, automatic headlights, rear A/C vents, an automatic A/C system, and electric front-seat adjustment.
ADVERTISEMENT - CONTINUE READING BELOW ↓
Verdict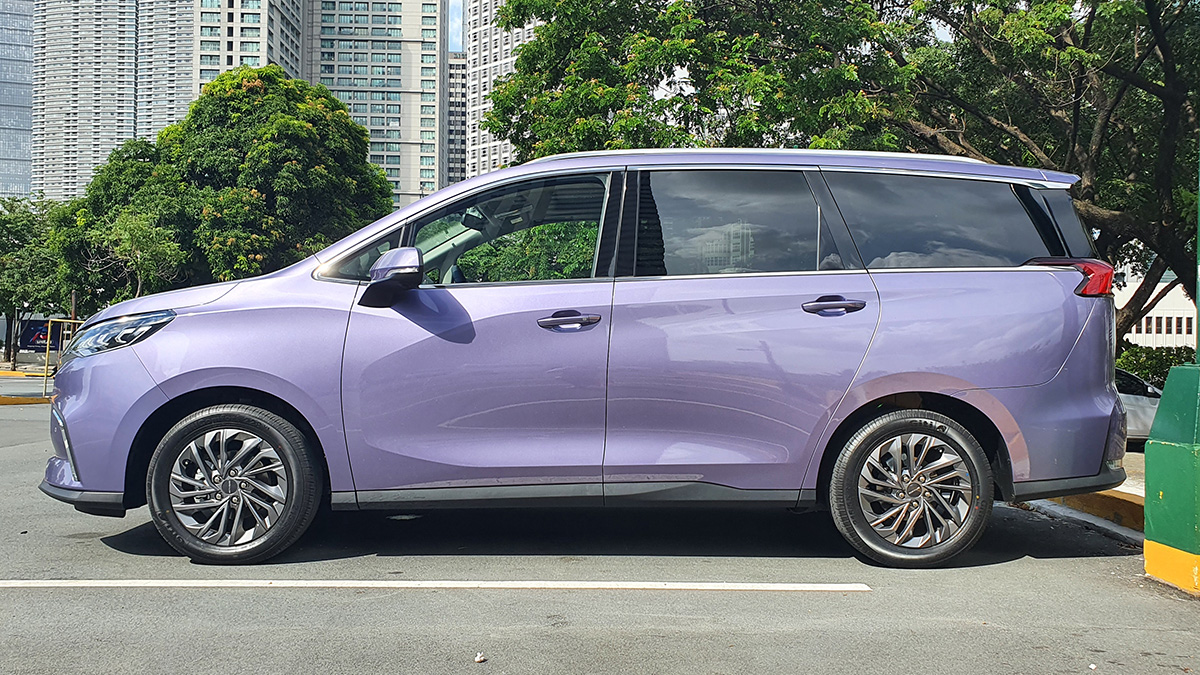 The G50, with its suspension issues and occasionally iffy DCT, isn't perfect. That said, this is an MPV still worth checking out. Driving performance is decent enough, and its polish is up to par, if not better, compared with more established offerings in its segment. What's more, the space it offers and its ability to seat up to eight people make this vehicle worth recommending to larger families looking for a ride on a budget.
ADVERTISEMENT - CONTINUE READING BELOW ↓
SPECS: 2020 Maxus G50 1.5T Premium DCT
Price: P1,288,000
Engine: 1.5-liter turbocharged gasoline
Power: 167hp @ 5,500rpm
Torque: 250Nm @ 1,700-4,300rpm
Transmission: 7-speed dual-clutch
Drive layout: FWD
Seating: 8
Score: 16/20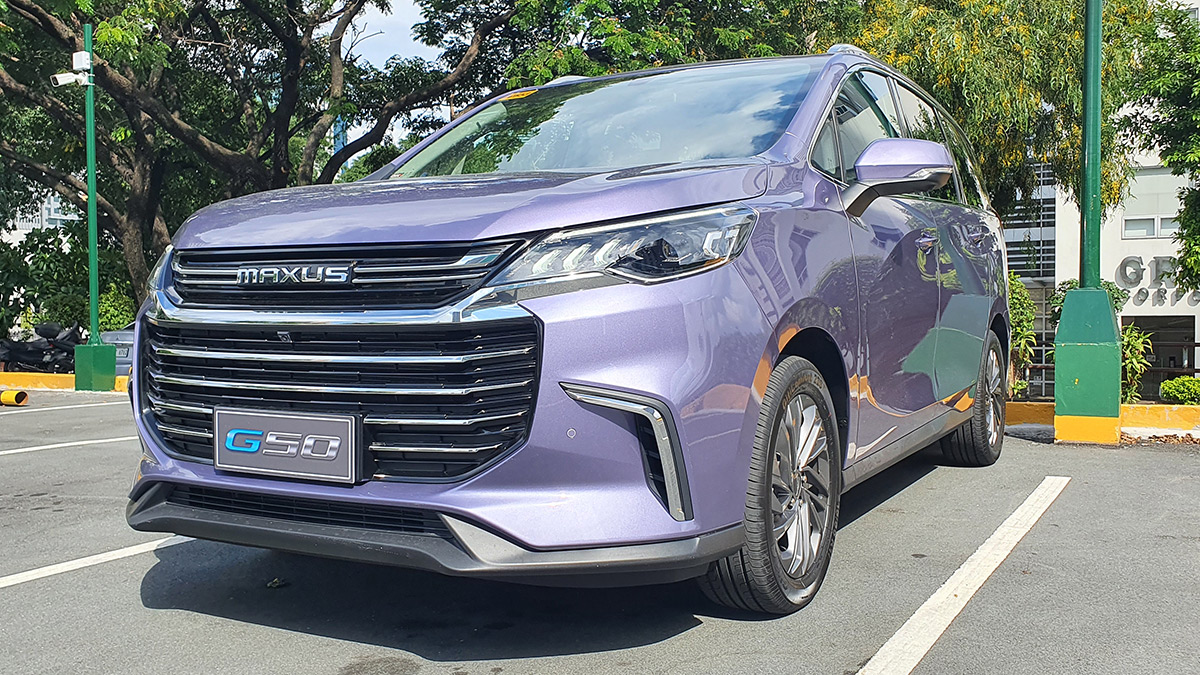 =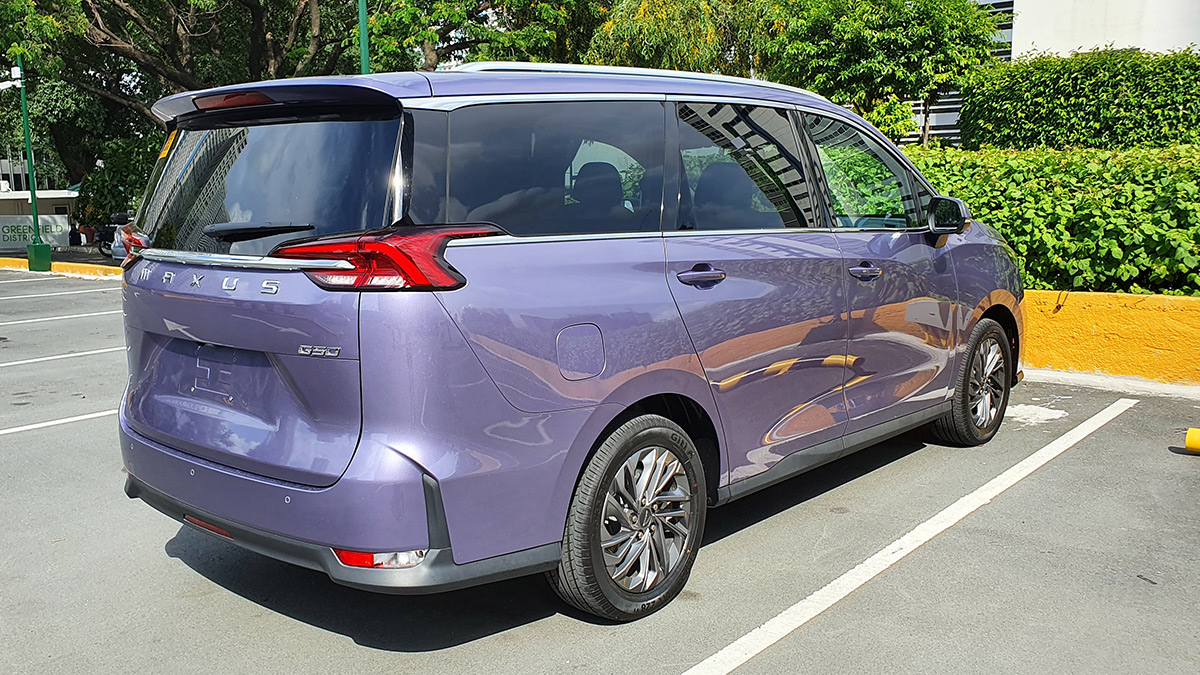 ADVERTISEMENT - CONTINUE READING BELOW ↓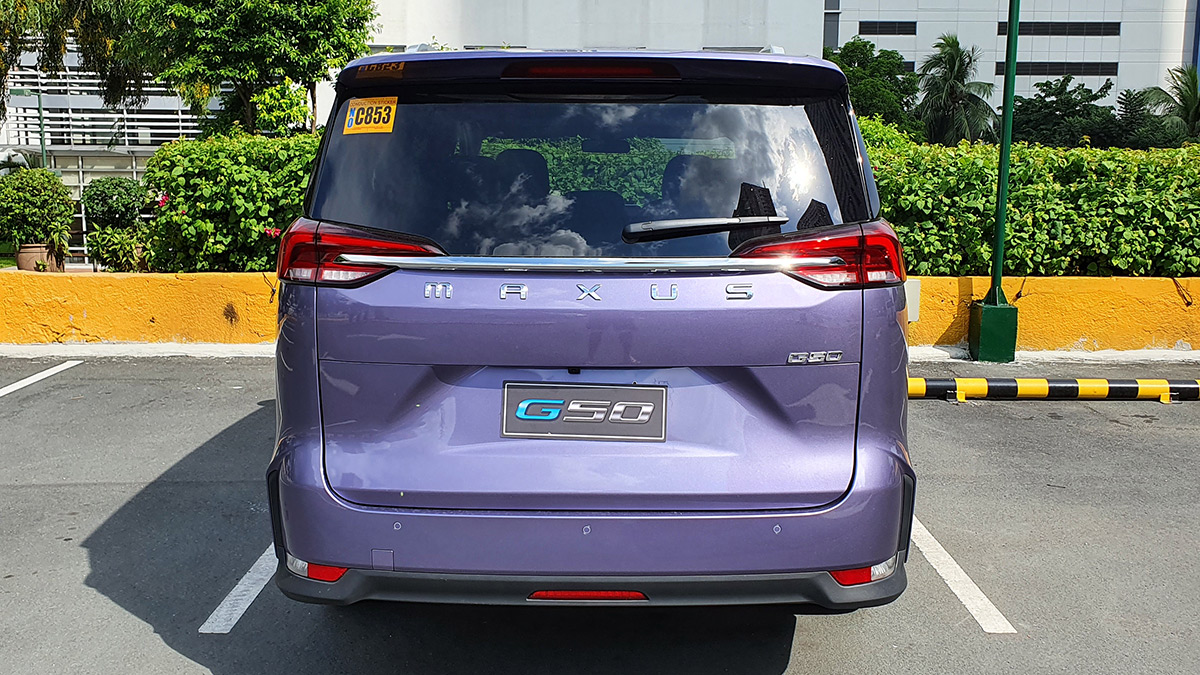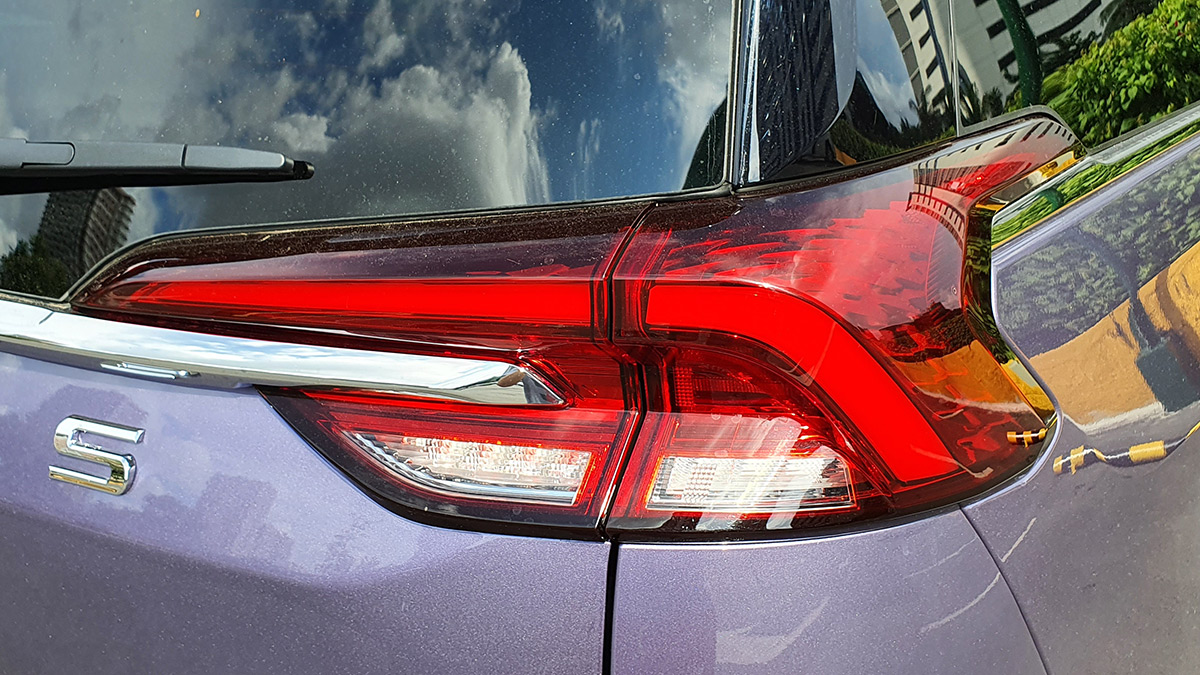 ADVERTISEMENT - CONTINUE READING BELOW ↓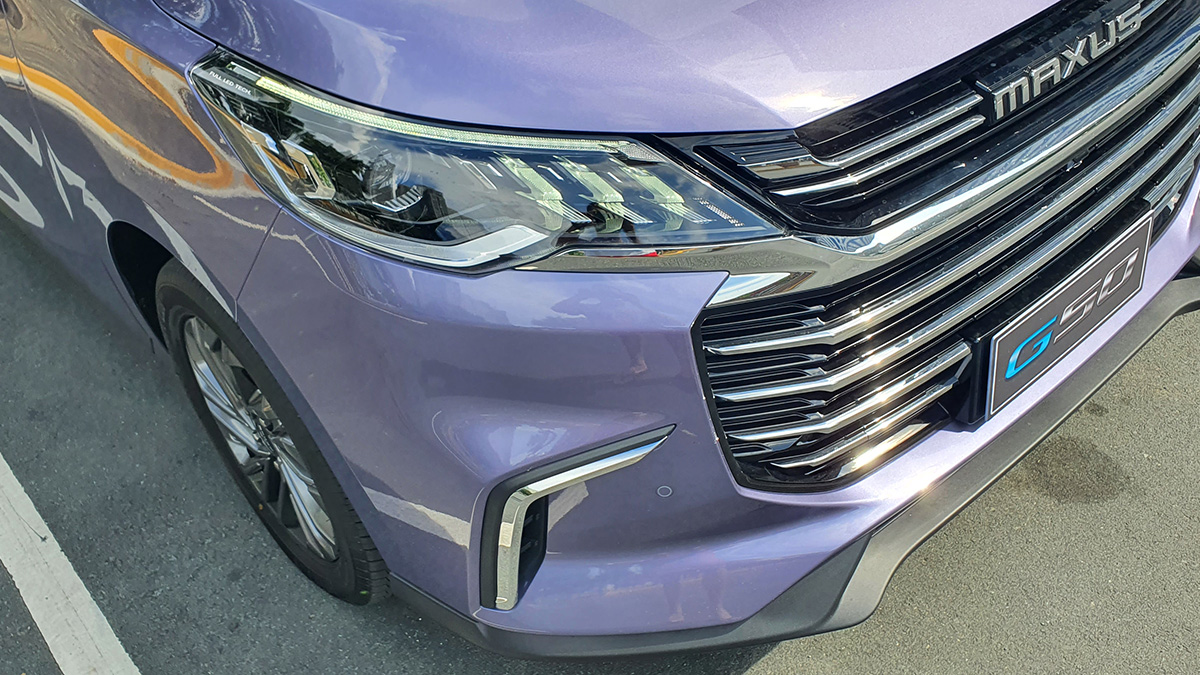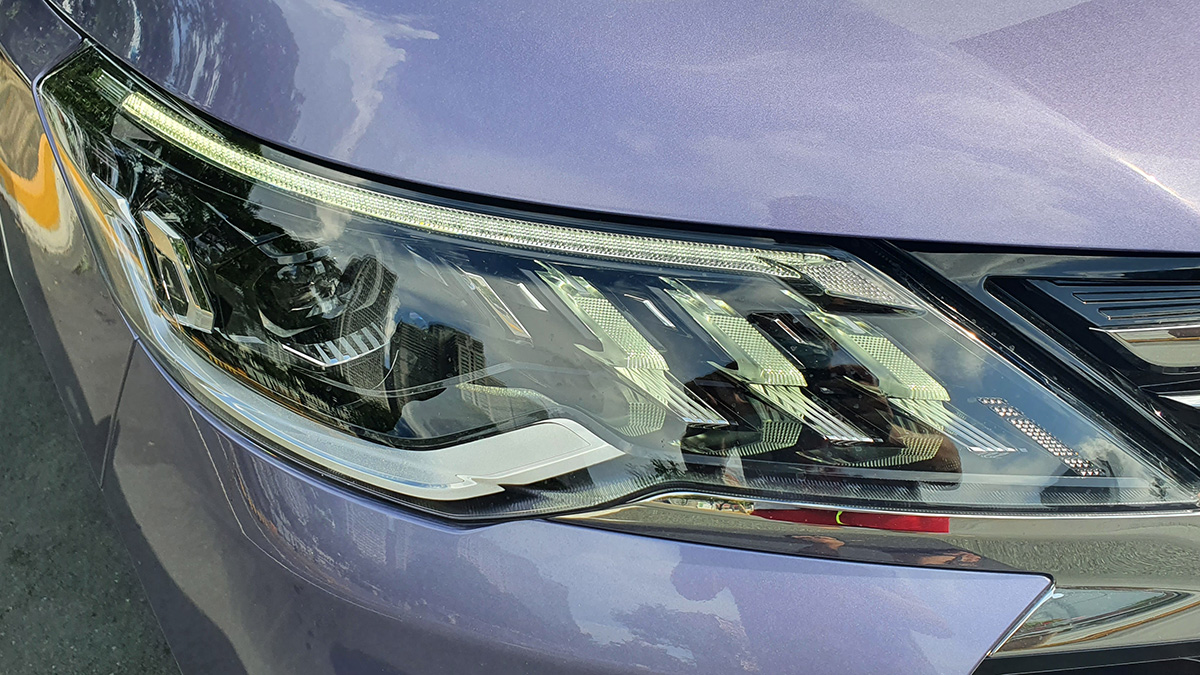 ADVERTISEMENT - CONTINUE READING BELOW ↓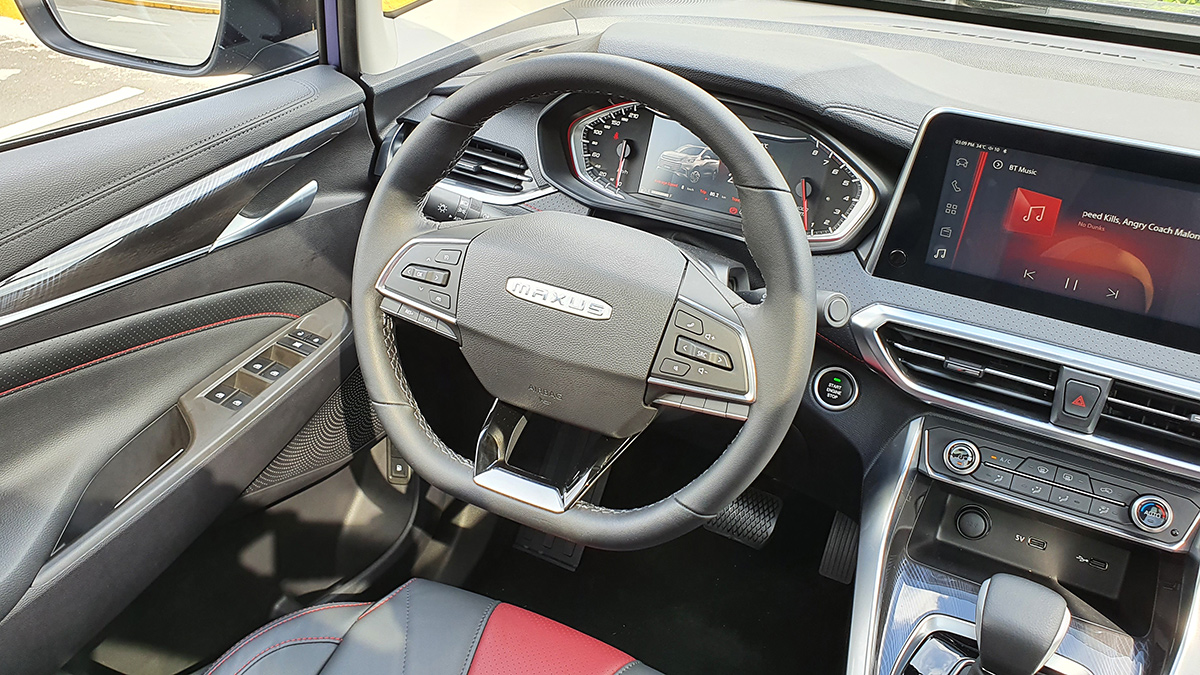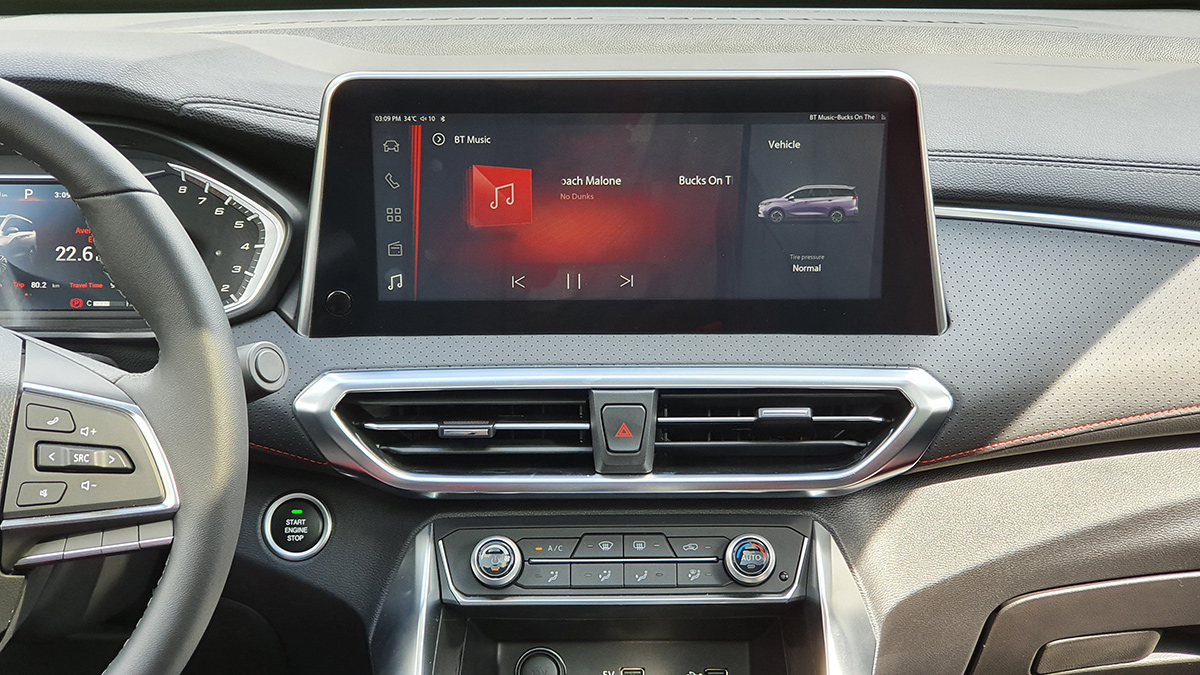 ADVERTISEMENT - CONTINUE READING BELOW ↓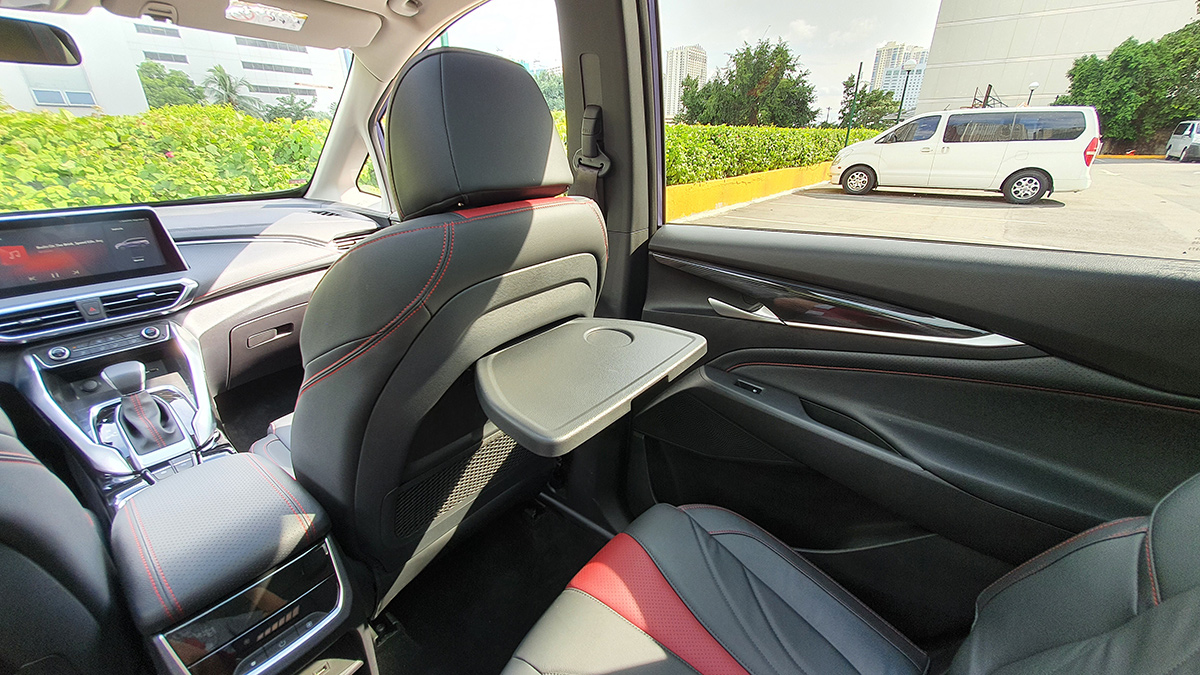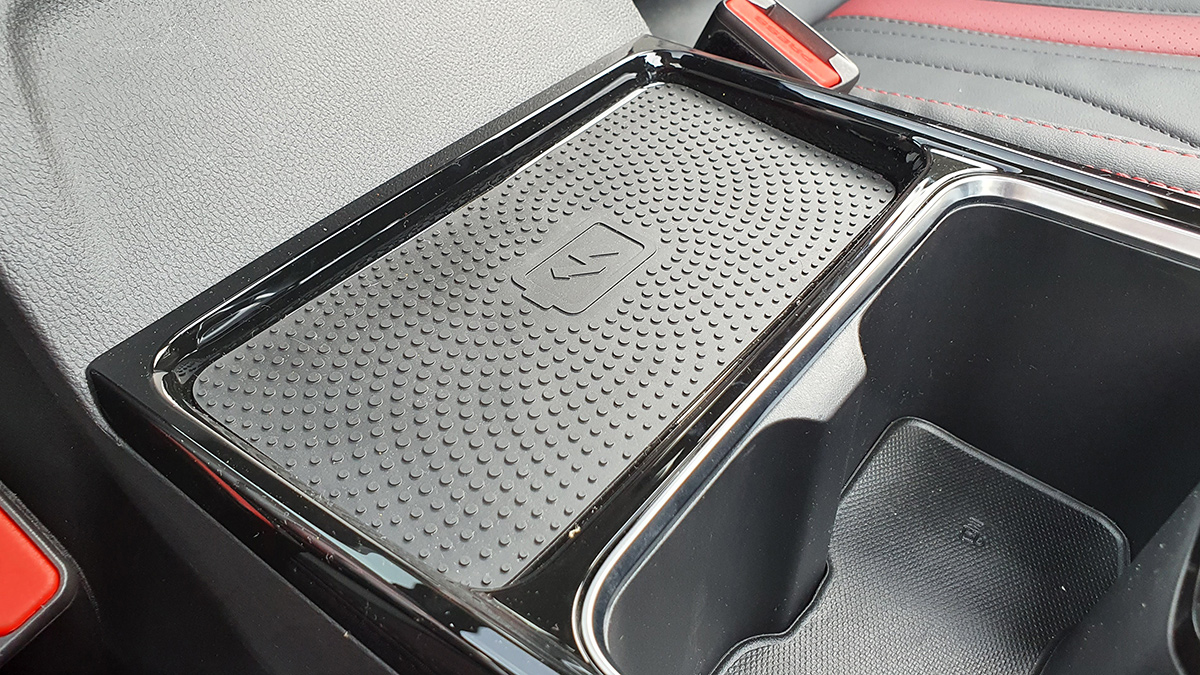 ADVERTISEMENT - CONTINUE READING BELOW ↓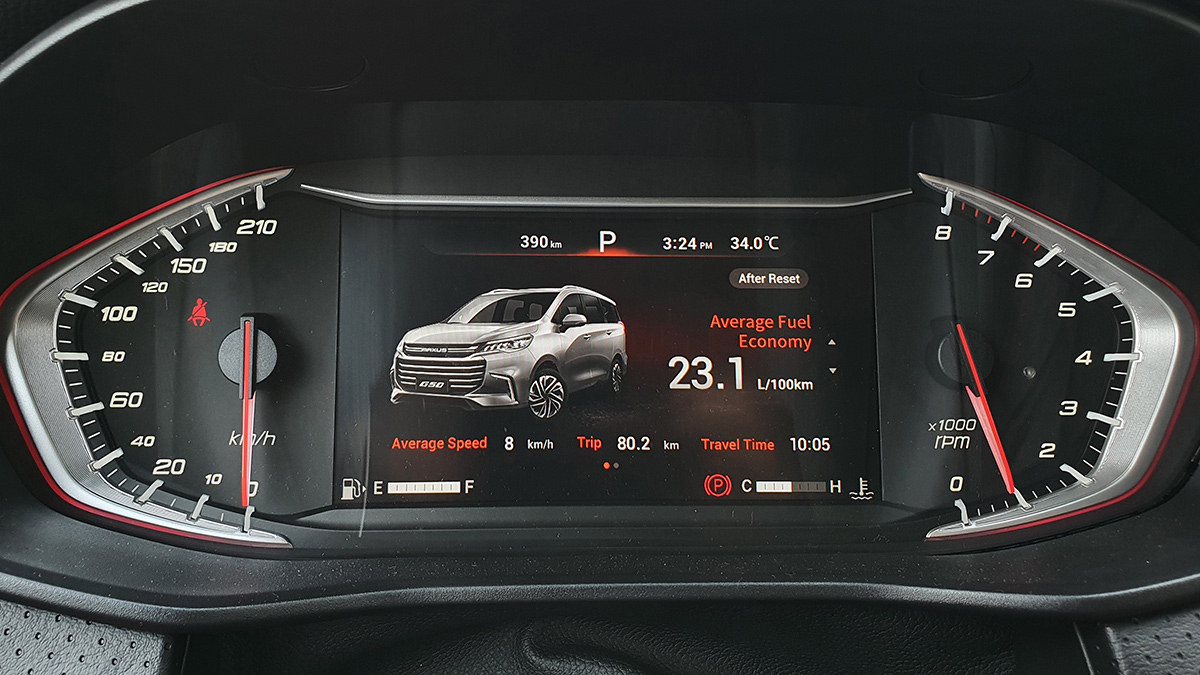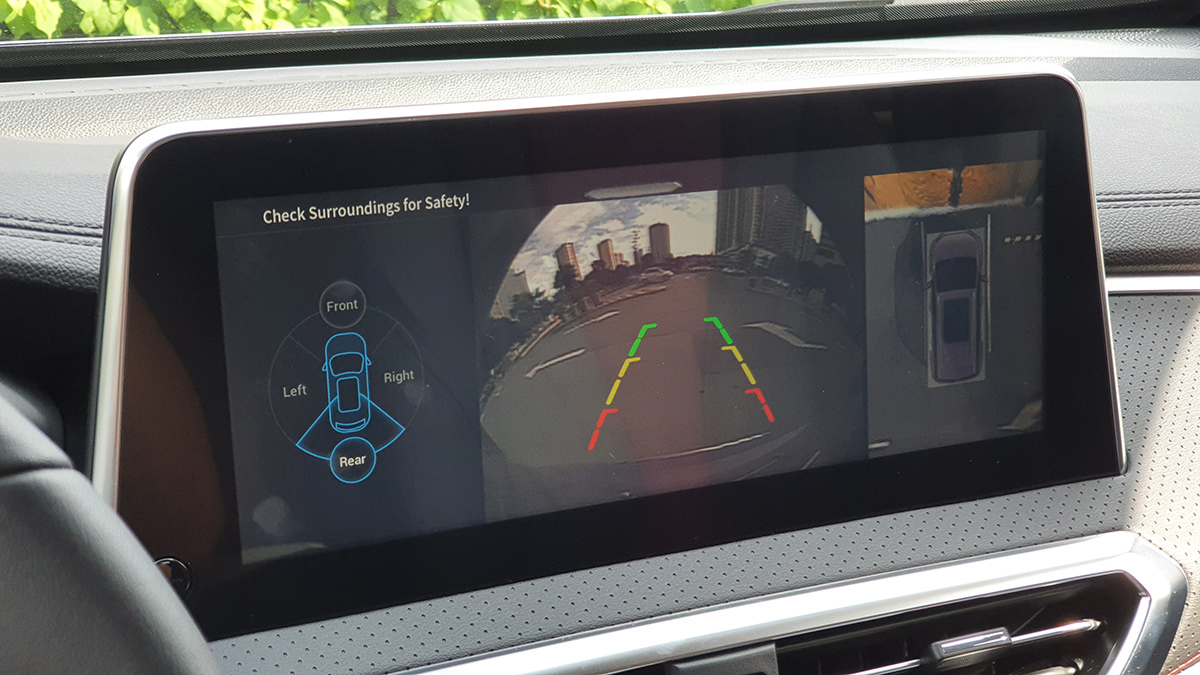 ADVERTISEMENT - CONTINUE READING BELOW ↓